'I Was The Limo Driver in 'Die Hard''
It's usually around this time of year that people start to say, "I've seen you somewhere before!" It's not all the time, but it happens and I'm always surprised, because it was 33 years ago that I played Argyle in Die Hard.
When I was in my early 20s, Lee Daniels, who is now a huge director and producer in Hollywood, was managing me. He was talking to Jackie Burch, the casting director, because they were friends, and she told him she was looking for a kid for a new Bruce Willis movie. They needed someone to be an upbeat, funny limo driver and Lee suggested me for the role. So they set up a meeting for me with the producer Joel Silver and Bruce Willis. At that time, Bruce had been on the show Moonlighting and he was known for TV but, with all respect, he wasn't "Bruce Willis" yet; he wasn't a megastar. I just knew he was a star doing a major film with Joel Silver.
I went in and just said to myself: do your best, that's all you can do. I read with them once and they asked me to do it again, so I read it a little differently, a little more upbeat. I remember I went home and there were messages on my answering machine—yes, I'm a dinosaur!—and it was Lee saying they wanted me for the role of Argyle.
Die Hard was shot at Fox Plaza and in the surrounding area in LA and on my first day on set I read with the director John McTiernan, who I knew was huge. We started to read and I said my line about why John McLane hadn't bothered to pack much. John McTiernan looked at me and asked if I had studied the chemistry and the objectives in the scene. I was just used to going on energy, but I told him I had memorized the lines. He pulled me to the side, and looked at me with these piercing eyes. I will never forget it, and I loved him for this; he told me that Bruce's character was a cop and he and his wife were separating, so he was going to see her with one bag, hoping that they will get back together and live happily ever after. He asked if I got it. I said yes and that was it. I learned what acting was and that was definitely my favorite line.
Once I had that breakthrough with John, we got on really well and he understood me. Bruce took it seriously, that's just his demeanor. He's cool and focused and I loved that. He's a good guy and had studied and knew what to do, so when we did the scene together, we started having so much fun that John said to do our thing and we just adlibbed. There were a couple of times we did need to stop because we were laughing.
The scene at the airport where I had the sign and my shades on was then hilarious for me, because it was my character's first day on the job, but we had already done the scene in the car so I was in the groove of acting.
I am driving the limo, but there was a camera on the window and guys in the back and the front seats and the crew made sure that we were protected and it was safe. Everyone on Electric Boulevard, where we were driving, knew there was a movie crew in the car. I am also driving in the scene later when I'm pulling into the garage, but I wasn't in the driving seat when the limo drives into the terrorists' truck, that was a stunt guy.
Of course, they don't make films now like they did then. Die Hard was one of the last action movies without CGI (computer-generated imagery). There were a lot of explosions. They must have spent a fortune, because I would be in my dressing room and hear "BOOM! BOOM!" on the top of Fox Plaza, which was Nakatomi Plaza in the movie.
At the time, Alexander Godunov who played Karl actually lived right down the street from where I was staying in Benedict Canyon, although I didn't see him around that much. On set one day, I approached him as he was getting ready to film and I said, "Alex, right?" He looked at me with this mean stare, and said, "Alexander!" whipped his hair around and stomped off. I was shocked because I get along with everyone, and it was rude. I was affected by it for a while but I found out later that he was in character. He was a very talented man, it's unfortunate that he passed away.
All I knew about Alan Rickman was that he was from England. He just seemed like this dude. Some actors are very focused on what they need to do, and he was just a technician; very focused.
I loved everyone in the cast but I particularly like Reginald VelJohnson who played Sgt. Al Powell. We didn't work together, but we would see each other and I watched his demeanor. He was such a gentleman and had a good spirit. In those times, as with now, having Black role models was important. So Bruce was very cool, but Reginald sticks out.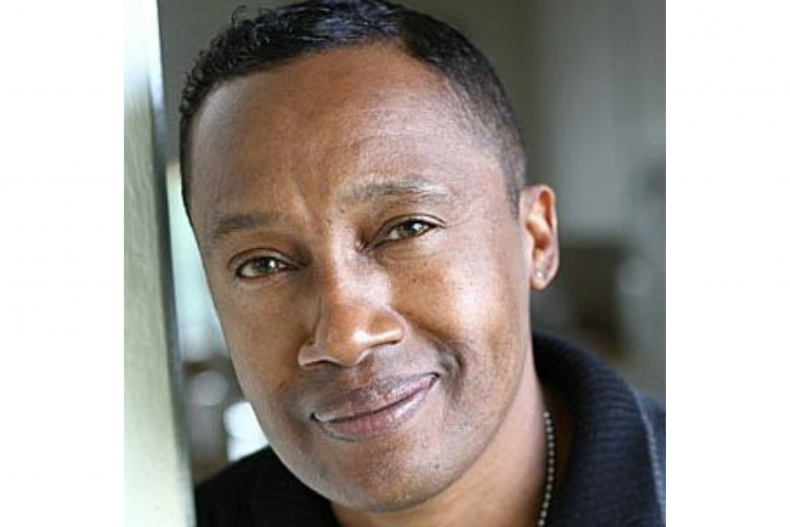 Die Hard quickly became really big after it was released and I don't think anyone had any idea that was going to happen. There was a screening of the movie in Westwood, LA, in the summer of '88 and my friends wanted to go and see it. It was packed at 5pm. My friends told the manager— although I didn't ask them to—to let us in because I had co-starred in the movie. Apparently the manager said: "Absolutely, that's Argyle!" As soon as I sat down in the middle of the theater, people started turning around and pointing, before the movie even started. They had seen it already I guess.
People still ask if I will be their limo driver or if I have driven a limo lately. I have to tell them that's only in the movies. I did find myself a passenger in limos in the '90s after the movie. My drivers knew that I played a limo driver, so it was fun to look at it from a different perspective. Unfortunately, I didn't get to take the big bear home, he went back to the prop team. I loved that teddy bear but I didn't even think to ask for it.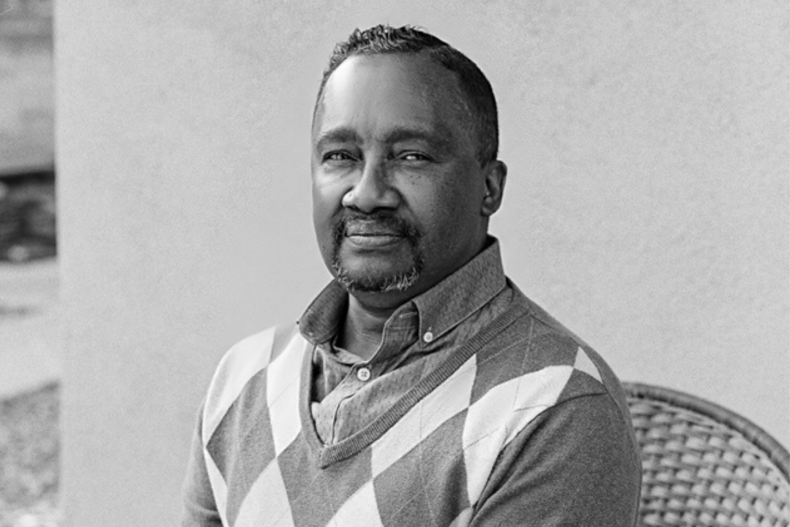 Die Hard is one of the original action packed movies, however it's also a Christmas cult classic. That's what it is; Argyle said so! But I wasn't upset that I wasn't in the sequels, it was down to timing. I think there was an idea for me to come back as a rookie cop, but I went on to film Trespass with Ice T and Ice Cube so the timing didn't work. And, any time I got in touch with Bruce about anything after Die Hard, even if he was busy, he would have someone call me and check I was OK.
One time I was in LA driving with my girlfriend and then I saw this Corvette go past on my right and pull up to the lights ahead. My girlfriend said: "Hey, that's Bruce Willis!" So I chased him and pulled up next to him. He was with Demi Moore, they were together at the time. I remember he asked what I was doing and then he saw it was me and said "Argyle!" and we both burst out laughing.
After the success of Die Hard, I had TV shows bidding over me and I ended up booking Head of The Class. It was fun but life became a mix between a gray area and dark area for me. I had success and a house in Hollywood, a Range Rover and a Mercedes. I could go into any club I wanted and Madonna lived across the hill.
But I was just a kid who had got wrapped up in the Hollywood thing. My mom had died at Christmas when I was 10 and I think my life became all about the parties and I leaned towards fame and fortune instead of dealing with that pain. There was a night when I was at a club with a bunch of guys including Wesley Snipes. I remember them telling me I was about to be big and how lucky I was. But it wasn't making me happy and I started drinking a lot to drown my sorrows.
I think I needed to find out who I really was. So I faced all my fears and everything that had happened with my mom passing. It took years, but today I'm happier than I've ever been. I am now a clinician at a rehab facility; I got my certification in 2013 and have completed more schooling since. I learned that I wanted to help people.
Then the DieHard car battery commercial happened last year. It was amazing. We filmed in 2020 during COVID, so I had to do my scenes separate to Bruce's and I hadn't seen him in a while. I was on set one day and he came up behind me, tapped me and said "Argyle!" I turned around, gave him this look and said: "Where in the heck have you been? I could have been dead by now!" He looked at me and then he just burst out laughing and we hugged.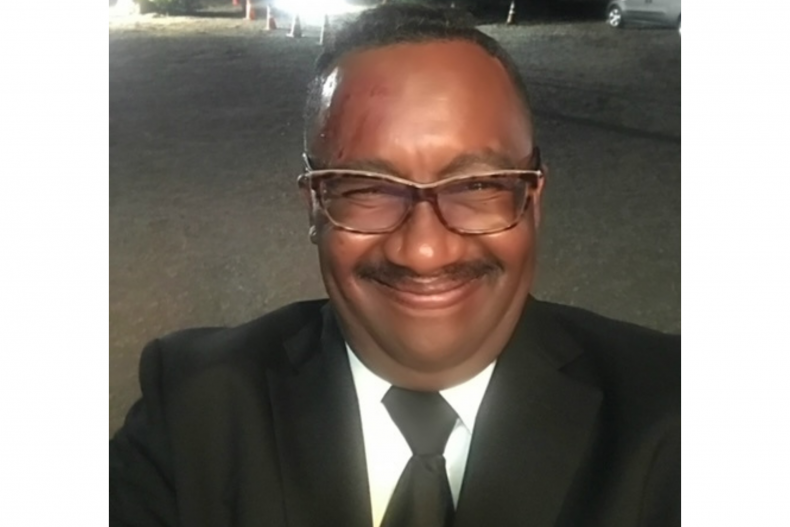 The commercial reminded me of my favorite line from Die Hard, which is actually "Yippie Ki-yay Motherf*****!" I start to say it in the commerical and then Bruce interrupts me and says: "That's my line." It feels like things have come full circle and I do have some acting projects in the pipeline.
I still get recognized from Die Hard even now. I live near the Newport Beach area so it's very chill but still it happens. I got pulled over by the cops for driving too fast recently, and one of them said: "I know you from somewhere!" I kind of laughed to myself and asked if they had seen the movie Die Hard, and the cop immediately said: "It was you, with the teddy bear!" I say yes, although I did tell them that I was not trying to use that to get out of the situation and took responsibility for my actions.
My favorite moment on Die Hard was when John McTiernan said: "That's a wrap!" I felt such joy that we had completed this project where everyone was so dedicated. But it never really hit me that I had the last line in the movie. I knew it was a pivotal moment but all I remember is saying my line, walking around and jumping in the limo. I was just happy to have had the experience and I was hoping for the best.
De'voreaux White is an actor living in Los Angeles, you can find out more about him on Facebook at De'Voreaux Sefas White.
All views expressed in this article are the author's own.
As told to Jenny Haward.