'I Was at School With King Charles, I Felt Sorry for Him'
I remember King Charles III—or Prince Charles, as he was then—arriving on his first day of school. He stepped out of a car and he was surrounded by his mother, the late Queen Elizabeth II, the headmaster, the chairman of the governors and various other people. Charles was a small, 13-year-old boy in a gray suit with rather big ears, and he looked terrified.
But that wasn't the first time I had met Charles. I had met him before, when I was summoned with another junior boy to meet him before he went to our school, Gordonstoun, in Scotland. We were invited to tea by the Queen and Prince Philip, and Prince Charles and Prince Andrew joined us.
I had cycled to the tea, which was at a nearby house in Scotland. It was very cold and I was wearing shorts, as they were part of our uniform. When I turned up, I said something about how I didn't like wearing shorts in the winter, and Prince Philip, who attended Gordonstoun, said, "Oh, people wear shorts all over the world—in Australia, they wear shorts."
I stupidly replied, "Well, the weather's rather different there, sir." I've never forgotten the frosty response. It was total silence. The Queen smiled; Prince Philip looked cross.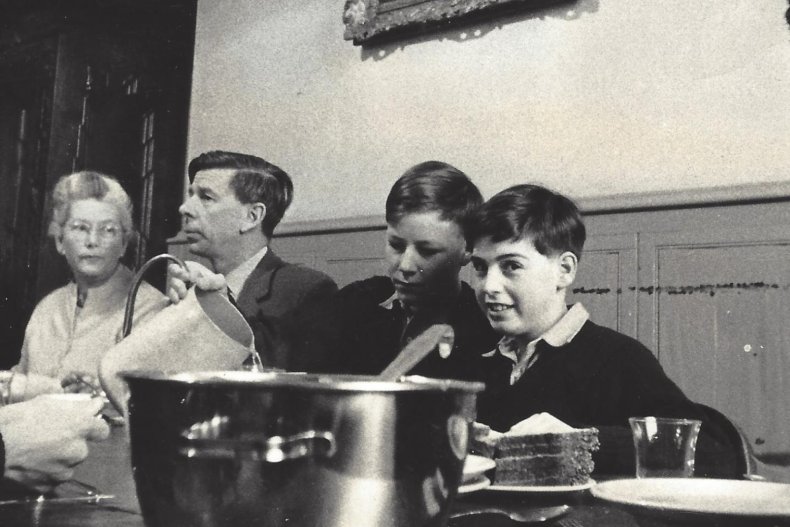 I don't remember Charles saying anything during the tea. He was a silent little boy and he kept very much to himself.
Shy and withdrawn
I was in the same classes as Charles from 1962 to 1965. He was very bright and studious. He was also artistic, and good at painting and making sculptures. I was in his art class and he was better than me.
He was also very shy and withdrawn, and he sometimes seemed lonely and isolated. It took a while to get to know him.
I don't think that Gordonstoun was the right school for him, as I don't think he was ready for that slightly macho environment. Charles was a gentler, more thoughtful person.
Every morning, no matter the weather, we would run around a football pitch. We would run without a shirt—just in a pair of shorts and plimsolls—even when it was absolutely teeming with rain or snowing. Then we would come in and have a cold shower.
The boys could be fairly cruel, too, like at many other British public schools at the time. Senior boys sometimes gave junior boys a hard time. I experienced seniors steaming through my dormitory and tipping me out of my bed, or shoving me into a laundry basket or cold shower.
Charles was "badly bullied" at school
The older boys picked on Charles. I think one of the problems was that the staff said Charles was "not to be treated any different," which, I think, gave people an excuse to be nasty to him.
They would pick on him in his boarding house. We didn't pick on him in class but, on the rugby field, some boys would attack him, pulling his ears and hitting him. It was targeted. People would say, "We're going to 'do' Prince Charles," and they did.
I think that teenage boys can be very disagreeable anyway but I believe these boys bullied Charles because there was an element of class envy.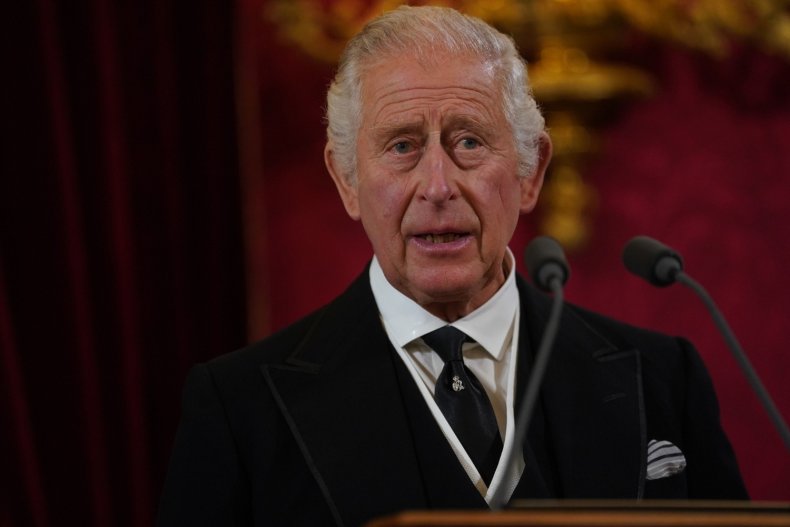 Charles never complained. He never cried—or, at least, not to my knowledge. It's hard to tell how he felt at the time, as little boys are taught to be rather stoic. But he never reacted and he never punched back.
I felt sorry for him. I realized he was being badly bullied, and I didn't quite know what to do about it, but I liked the guy. I think all of his classmates did.
But you were bullied if you were even friendly with him, let alone a friend. You were called "the King's friends," and you would be harassed for that. Boys would make sucking noises, as a way of saying you were "sucking up" to Charles. So people were cautious about befriending him which, when I look back now as a father and a grandfather, breaks my heart.
But, in time, Charles did make a couple of friends, and they put up with the abuse that they got for being his friend.
Making the class laugh
Once Charles got a bit more confident, you realized he was quite funny, in a low-key kind of way. I remember once he was chatting to us in class and he told us he didn't know where the kitchens were at Buckingham Palace. We were all fairly shocked at this, and then he burst out laughing. He was just teasing us. That was quite funny.
He also loved The Goon Show, which was a famous radio program in the 1950s. He used to imitate the people in the show. So if the class went quiet, or we were a bit restless or bored, you'd suddenly hear this voice at the back of the class going, "What time is it, Eccles?" and he'd reply to himself, "I don't know, it's 8 o'clock." And we would all laugh.
I think Charles enjoyed certain activities at school like, for instance, being in the coast guard. He would sit up in the watchtower, and there was an awful lot of nature and wildlife up there. I think that's where a lot of his interest in nature and the environment comes from. We also did a lot of hiking and sailing at school, as Gordonstoun was very keen on getting you out in the fresh air. I think we all became very keen on the environment as a result.
Meeting Charles in adulthood
Charles said, in a 1975 speech in the House of Lords, that he was "lucky" to attend Gordonstoun, and that he was "always astonished by the amount of rot talked about Gordonstoun and the careless use of ancient clichés used to describe it." I understand why he said that, but it's not my personal observation.
I have encountered Charles from time to time over the years. I ran a PR agency and we did some bits and pieces for the Duchy of Cornwall, so I encountered him at public events.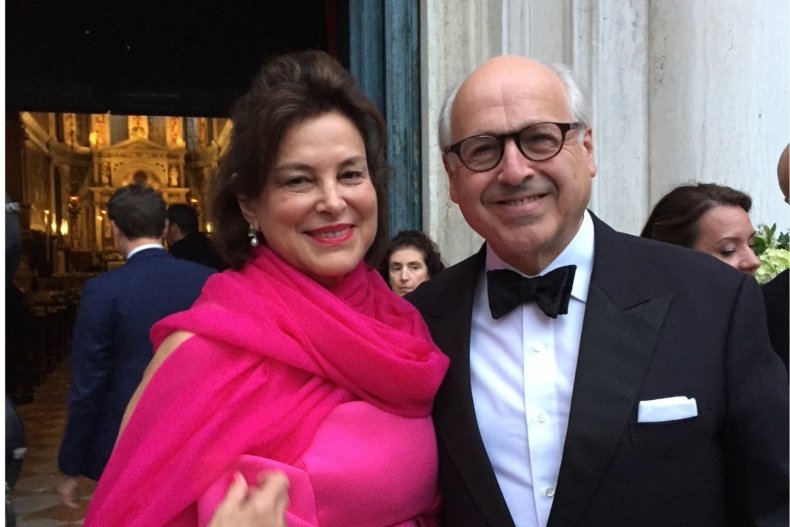 Someone would remind him, "This is Johnny Stonborough," and he would say, "Oh, yes!" I remember he once said to my wife that I'd lost a lot of hair since school! He was just pulling my leg, it was all very friendly.
On another occasion, we talked about the fact that he and I were dancing partners at school. We did Highland dancing and there were no women at Gordonstoun, so we all took turns in partnering with each other. I don't remember much about dancing with him but I know we wore kilts and tried to do it well.
Charles has changed very much since our old school days. He has come out of himself. He's very much a man in his own right and he's very confident in his opinions. He talks a great deal of sense and he cares desperately about the U.K., the environment, and his charity, the Prince's Trust. He's very committed and I admire him.
I had the pleasure of also knowing Princess Diana—not particularly well, but briefly—as she and I were co-godparents of a mutual friend's daughter. I must say, I liked her. She was a very beautiful woman. She had this kind of stardust, in the same way that the Queen had stardust, too. You were always affected by the presence of these people.
When things went wrong for Diana and Charles, a lot of people took sides and blamed various people. I wasn't prepared to do that. I felt that I kind of knew both parties and I liked them both, so I wasn't going to get involved in that debate.
Why Charles will make a good King
I think Charles has coped brilliantly as a King in these early days. He is wrestling with his own personal grief while, at the same time, having to be a public figure. That's not easy. I think he has behaved marvelously.
I thought his speech on Friday was excellent and very heartfelt. He also included his son, Harry, and Meghan, and I thought that was absolutely the right thing to do.
I believe Charles has a very wonderful wife. I've never met Camilla but everything I hear about her suggests that she is a lot of fun and a nice person. I also hear she's pretty funny. I think she will be an excellent Queen Consort.
I think Charles will be a good King, too. I believe he is a serious, sincere, committed and good man, and I hope that he is given the chance to show his strengths. He may not be the most glamorous monarch—he's not a flashy or showy person, he just gets on with it—but I think he will do very well, like his mother.
Johnny Stonborough is a former journalist and historian. He is now an author of historical novels, including his latest, Wild Field.
All views expressed in this article are the author's own.
As told to Katie Russell.