'I Was Threatened With Murder': Former Miss Iraq Escapes Country Following Killings of Famous Women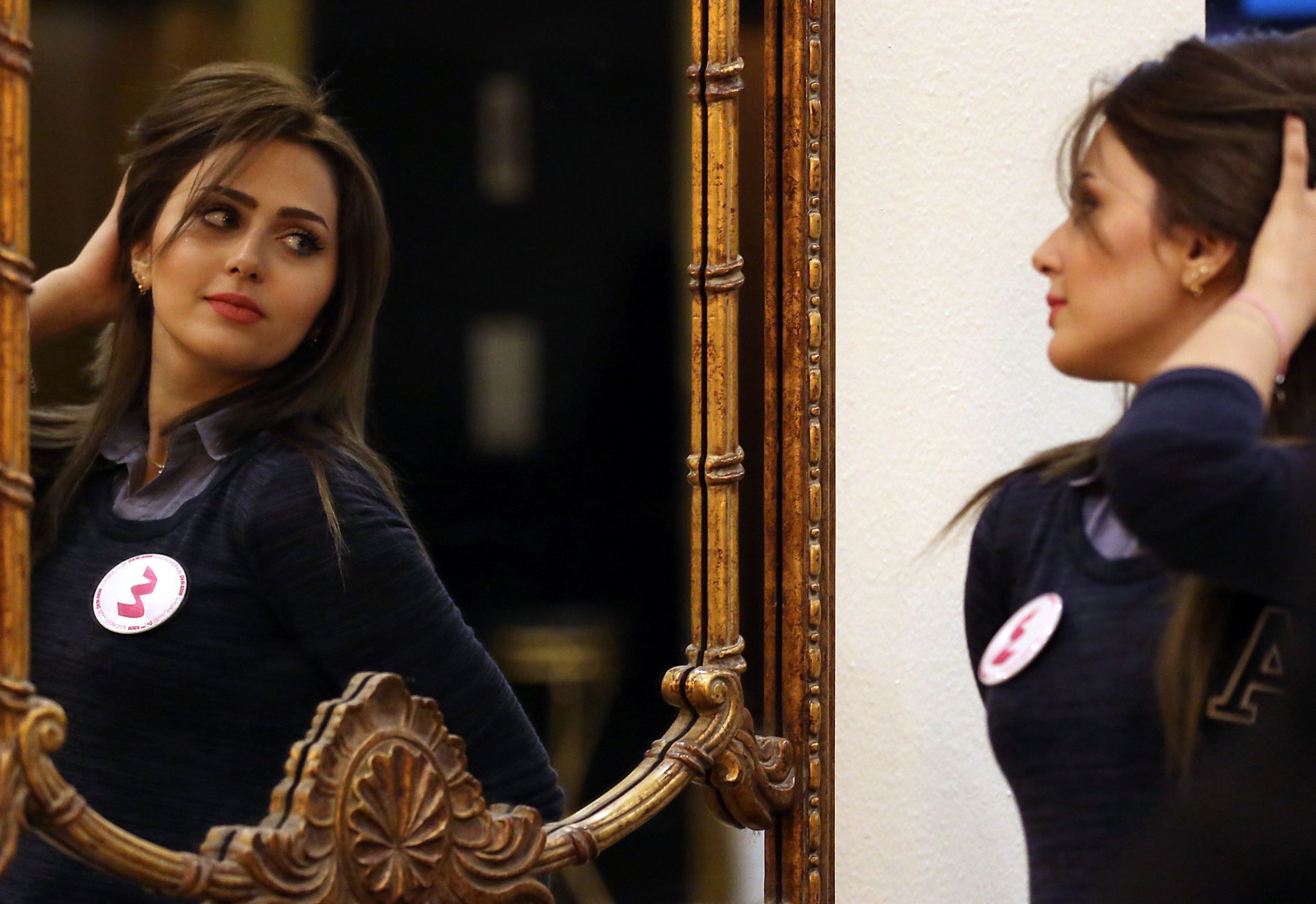 A former Miss Iraq beauty pageant winner has escaped the country following the suspicious or violent deaths of several famous Iraqi women.
"I was threatened with murder. My life was in danger. The killing of this many people scared me. I wasn't comfortable living there anymore. That is why I left Iraq and came to Jordan," Shimaa Qasim Abdulrahman told Iraq's Rudaw Media Network.
The 2015 Miss Iraq winner reportedly received a message saying "you're next" from a man claiming to be a member of the Islamic State militant group (ISIS). The message was one of many the beauty queen received since winning the title. The group reportedly threatened to kidnap Abdulrahman if she did not join them. Despite reporting the threats to security forces, she was told that nothing could be done because there was no proof of who made them.
She decided that it was time to leave following the shooting death of social media star Tara Fares on September 27.
"During the last few days I was in Baghdad, I didn't dare to even go out of my house. I was scared even at home. What is the difference between a serious threat and frightening someone?" Abdulrahman told Rudaw.
Fares was killed in broad daylight when she was shot three times while driving her white convertible through Baghdad. Fares, who amassed more than 2.7 million followers on Instagram, is the latest of four well-known women to be killed. All four were known for spreading a message of female empowerment and going against traditional norms.
Rafif al-Yasiri and Rasha al-Hassan, two known Iraqi beauticians died under suspicious circumstances just days apart. Authorities found both women in their homes. Human rights activist Saud al-Ali was shot dead as she was getting into her car in the south Iraqi-city of Basra, days before Fares's death.
Haider al-Abadi, Iraq's prime minister called on the Interior Ministry to investigate the deaths following Fares's shooting.
Iraq's Interior Minister Qassem al-Araji announced on Sunday that an extremist group was behind Fares's killing, but he did not specify which group.
"Security forces are making efforts to arrest the killers and reveal them to the Iraqi people. The search for the assailants is ongoing. We will pursue criminals and those who tamper with the security of the citizens through killings and kidnappings," al-Araji said in a video posted to his Facebook page, according to Kurdish broadcaster Kurdistan 24.