'I Was Traded to the Browns to Die': Jarvis Landry Blasts Dolphins Head Coach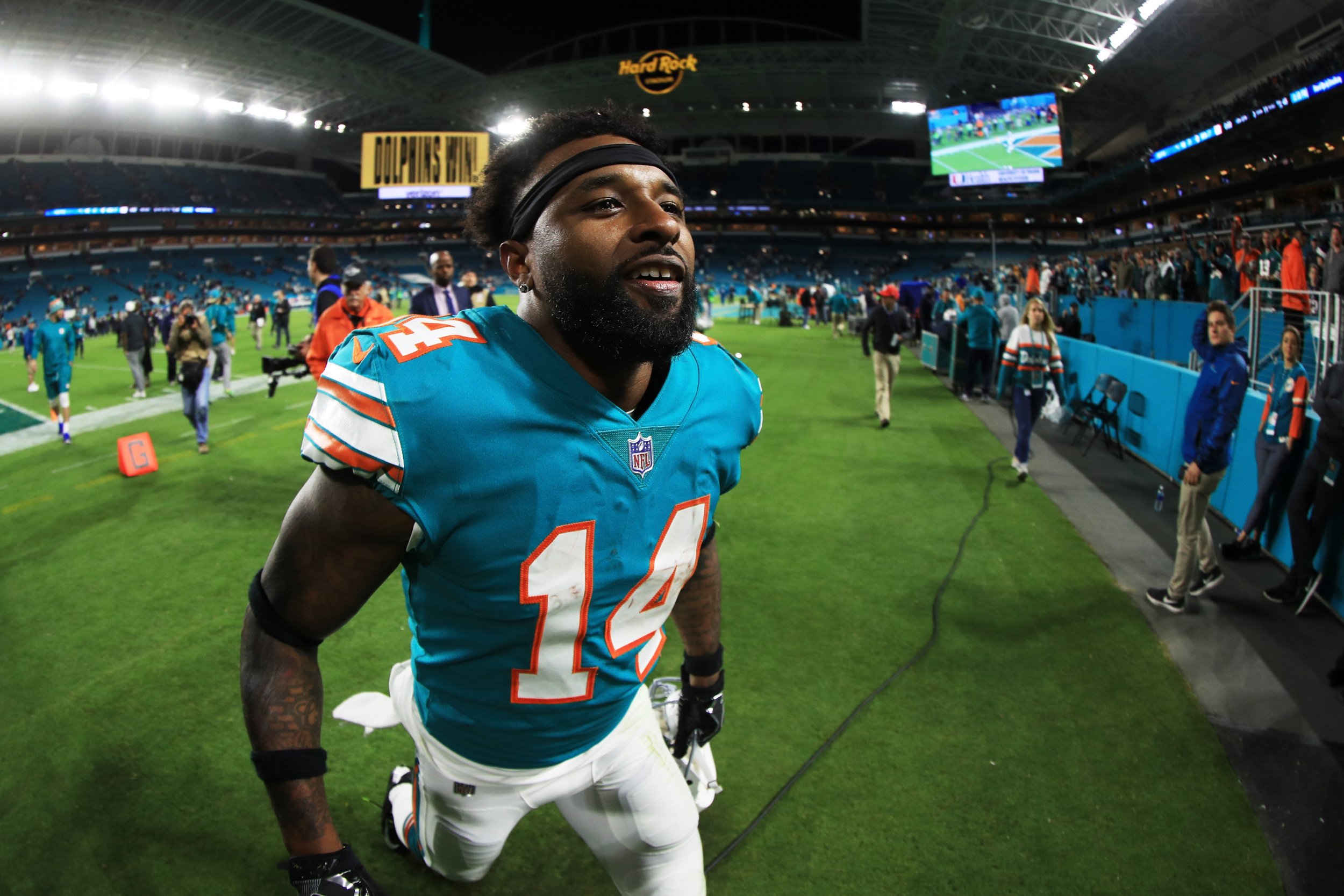 Cleveland Browns wide receiver Jarvis Landry has accused Miami Dolphins head coach Adam Gase of trading him to Cleveland in the offseason in the hope of killing off his career.
Landry spent four seasons with the Dolphins after being drafted in 2014 and was a Pro Bowl selection in each of the last three campaigns before being traded to the Browns in March, in return for this year's fourth-round draft pick and next year's seventh-round pick.
The trade was surprising not least because the Browns were just off a season in which they had gone 0-16, but the Dolphins indicated they had decided to trade Landry after they had failed to agree to a long-term contract.
Landry, however, has a rather different perspective on the trade.
"I just felt like, for some reason, Adam [Gase] sent me here to die," he said in a wide-ranging interview with ESPN.
During the offseason, the former Louisiana State University student has repeatedly criticized Gase for his lack of creativity and for limiting his influence by playing him as a slot receiver. Landry, who signed a five-year extension worth $75.5 million in April, was also critical of Dolphins quarterback Ryan Tannehill, describing him as lacking leadership.
Landry admitted he felt him and Gase were "too much alike" and his plea to become a more influential figure fell on deaf ears.
"I used to talk to him about it," the Browns wide receiver explained. "Can I be more of a leader? Can I stay after practice more? I'm trying to literally figure out what I can do to help us win, to help him understand that he could trust me.
"He wanted me to trust him, but he really didn't want to trust me."
The Dolphins went 6-10 last season, but Landry managed to record a career-high 112 receptions for 987 yards and nine touchdowns.
One of a host of signings the Browns have made this offseason, the 25-year-old sounded optimistic over Cleveland's chances of success, despite the fact the Browns last season became only the second team in NFL history to lose all 16 regular season games.
Cleveland last won a game on December 24, 2016, snapping a 17-game losing streak that had begun after their previous win on December 13, 2015. In other words, the Browns have won a combined four games in the last three seasons, losing 44.
However, despite such a dismal record, Landry has set his new team ambitious targets.
"You think about this: Could you imagine going into November, December, 10-3 in Cleveland? You can't," he said.
"But it could be a reality for sure. 10-3? That s**t will look like a Super Bowl out there. This is what they write movies about."