MSNBC host Lawrence O'Donnell on Wednesday night apologized on-air and retracted his previous night's reporting on alleged Russian ties to President Donald Trump's finances, hours after Eric Trump vowed that the Trump Organization will sue over his claims.
O'Donnell on Tuesday night reported during his show, The Last Word With Lawrence O'Donnell, that a "source close to Deutsche Bank" told him that the president had taken out loans with Russian oligarch co-signers from the German investing banking company.
"Last night on this show I discussed information that wasn't ready for reporting," O'Donnell said during the opening of his show on Wednesday. "I repeated statements a single source told me about the president's finances and loan documents with Deutsche Bank."
Although O'Donnell had discussed the claim on Tuesday with the caveat "if true," the host admitted that the assertion should have been corroborated before being aired.
"Saying 'if true' as I discussed the information was not good enough." he continued. "I did not go through the rigorous verification and standards process here at MSNBC before repeating what I heard from my source. Had it gone through that process I would not have been permitted to report it."
"I should not have said it on air or posted it on Twitter. I was wrong to do so," O'Donnell added. "This afternoon, attorneys for the president sent us a letter asserting the story is false. They demanded a retraction. Tonight we are retracting the story. We don't know whether the information is inaccurate. But the fact is, we do know it wasn't ready for broadcast, and for that I apologize."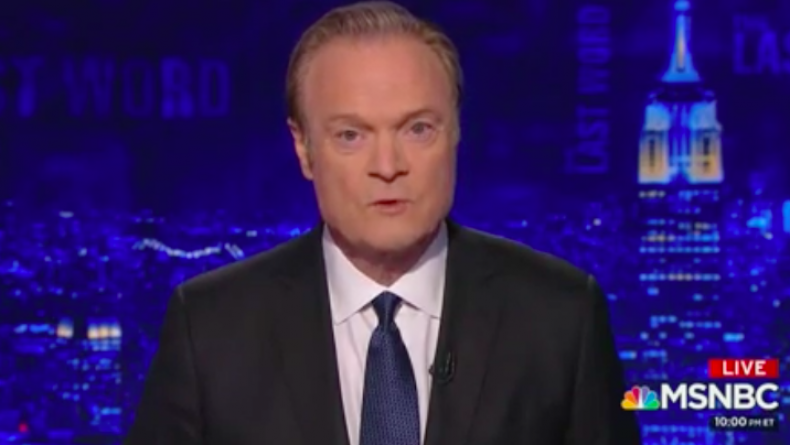 Hours before his sober, on-air mea culpa, O'Donnell issued his first apology over the report on Twitter. "Last night I made an error in judgment by reporting an item about the president's finances that didn't go through our rigorous verification and standards process," the MSNBC personality tweeted. "I shouldn't have reported it and I was wrong to discuss it on the air. I will address the issue on my show tonight."
In response, Eric Trump, the president's son and executive vice president of the Trump Organization, said "apologies are not good enough" and vowed to take "legal action" against O'Donnell's "reckless attempt to slander our family."
Trump attorney Charles Harder sent a letter to NBCUniversal, MSNBC and NBC News' parent company threatening to file a defamation lawsuit if their demands for a retraction are not met. Harder also accused NBC of neglecting to execute due diligence in corroborating the claim for "political reasons or other ulterior motives."
Bradley Moss, a national security lawyer, told Newsweek on Wednesday that the lawsuit might not be successful but could result in a "fascinating level of discovery" about the president's elusive finances.
"It goes without saying that if O'Donnell's claim is true, then the president has no case," Moss said. "Even if the claim is false, however, any lawsuit would rise or fall on the extent to which NBC did sufficient due diligence prior to the broadcast."