'I Wish': George Conway Responds to Allegation He and Kellyanne Are 'Anonymous' Author
Conservative attorney George Conway, who's also the husband of Counselor to the President Kellyanne Conway, on Thursday put to rest speculation that his family were the authors behind "A Warning," a new tell-all book penned by an anonymous Trump administration official.
Former Nixon White House Counsel John Dean accused the Conways of authoring the book in a tweet on Wednesday, where he drew parallels between the tell-all book and an Atlantic op-ed written by the conservative attorney titled "Unfit for Office."
"Reading this piece while reading 'A Warning' by Anonymous strongly suggests Anonymous is a collaboration of Kellyanne and George Conway," he wrote. "Similar style. Anonymous told Reddit yesterday that s/he will publicly identify before Nov. 3, 2020—Election Day."
In response, Conway responded: "I wish. But no."
The book, published last week, was reportedly written by the same anonymous senior White House official that penned a bombshell New York Times opinion piece last September. Inside the article, the author detailed a resistance from within the Trump administration.
"Many of [the president's] senior officials in his own administration are working diligently from within to frustrate parts of his agenda and his worst inclinations," the official wrote. "We believe our first duty is to this country, and the president continues to act in a manner that is detrimental to the health of our republic."
This week, the anonymous author vowed to reveal their identity soon, but did not reveal a timeframe as to when they planned on doing so. During a Reddit AMA on Wednesday, the author, promised that "Donald Trump has not heard the last of me."
"As far as anonymity is concerned, I will not keep my identity shrouded in secrecy forever," anonymous wrote. "I am not afraid to use my own name to express concern about the current occupant of the Oval Office."
They go on to claim that other staffers from the Trump administration were "considering adding their voices before votes are cast" in 2020, adding that the possibility was being discussed regularly.
The author also explained why they have chosen to remain anonymous: "Trump thrives on distractions, and anonymity is a way to deprive him of his favorite weapon of mass distraction—personal attacks—and force the discussion to center on the substance, his character."
Trump has rebuked the official and called his writings against him treason. Meanwhile, White House Press Secretary Stephanie Grisham has also dismissed the contents of the book as "a work of fiction."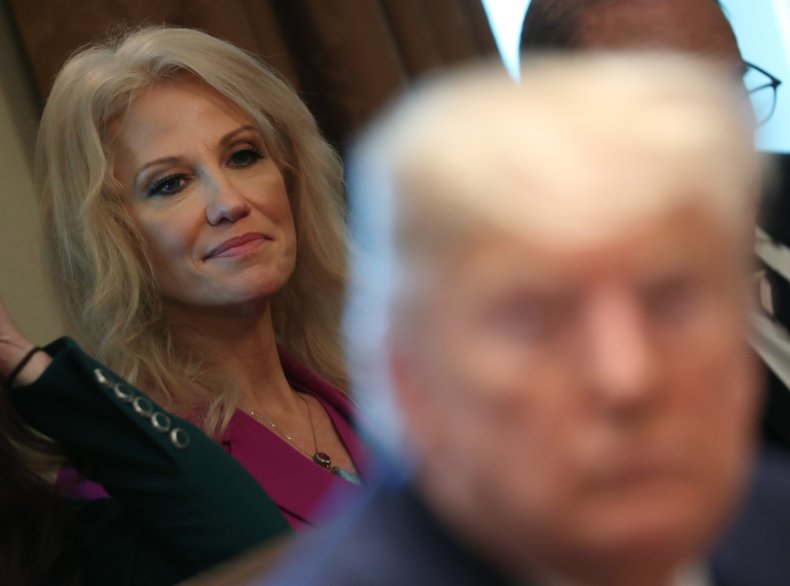 'I Wish': George Conway Responds to Allegation He and Kellyanne Are 'Anonymous' Author | Politics