'I Woke Up To Blood Dripping on Me Through My Ceiling'
I have been living in El Paso, Texas for 10 years and I work for a data company as a data entry clerk. Recently I have been working from home because of the COVID-19 pandemic; I live alone because I am divorced, and I have no children.
I would describe myself as a quiet person; I don't go out very often because I don't make much money. For the past 20 months I have been living in a one-bedroom apartment and although I know some of my neighbors, it is a quiet building. In the first week of May, I didn't notice anything unusual at all, either in my apartment or in the building overall, although there was an strange smell.
Then, in the early hours of the morning of Saturday, May 8, I woke up to the sound of drops falling, as well as feeling these drops on my arms and head. It was around 4 a.m. and I remember initially thinking it was a dream, then looking through my bedroom window to see if it was raining outside—but it wasn't.
When I turned on the light, I immediately realized that the substance dripping down was something like blood or sewer water and that it had a terrible odour. It was like a horror movie. I was completely in shock and the smell was unbearable.
I have a ceiling fan, and looking upwards, I realized that the liquid leaking down from the ceiling above was being spread by the fan all over the walls and my belongings, including my mattress. Because my bed sits directly beneath the ceiling fan, the liquid was dripping onto my legs, arms, and hair—over my entire body.
I immediately called my building's maintenance, who told me they would be at the building within 15 minutes. They took much longer, so the police, who I called afterwards, arrived faster than anyone else. The police examined the scene, but I was only told that the man in the apartment above mine had died and that they suspected he had been dead for several days. This man was a noticeably quiet neighbor who didn't talk to me so I only knew him by sight, and unfortunately I never learned his name.
Of course, I moved out of the apartment straight away and stayed in a hotel for three nights. This was paid for by my apartment complex after I told them I could not stay there. I'm now staying at my sister's house because the walls, floor and ceiling in my bedroom and my furniture, TV and clothes—along with all the belongings I had on top of my furniture—have been affected. The fan spread the blood around the room as it came through the ceiling. I am particularly angry and frustrated because my bed was almost brand new.
I am still trying to find another apartment to live in, and I won't be returning to my apartment except to collect my belongings. I haven't even been able to do that yet because I am yet to find a suitable home to move to. I want to start fresh somewhere else; I just don't feel I can move back. Immediately afterwards I spoke to my apartment manager about the incident, but I haven't been able to reach them since. It seems to me that they do not care about what has happened to me.
So, the week since May 8 has been extremely difficult. I'm struggling to sleep or eat, and I've been having nightmares where I feel drops of blood falling on my arms. These nightmares are still happening. I can't perform my work duties well because I just can't concentrate properly.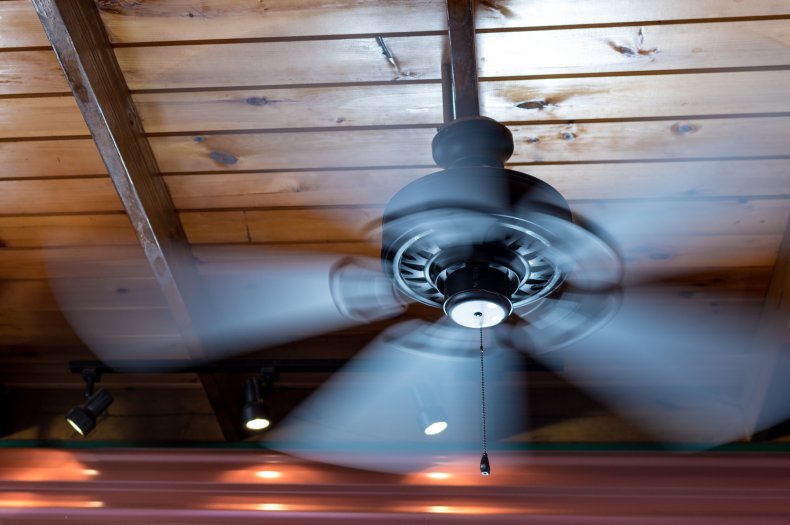 My family and friends are all shocked, but they have been trying to help me however they can. My sister has provided me with some cash for the immediate future and one of my nieces created an internet page to raise money to help me out. My brother even drove from Arizona to help me out with transport because I can't drive at the moment. I'm too nervous. He has also driven me to see my personal doctor and to get lab tests.
When I visited the doctor after the incident, he sent me to get blood and urine tests done to see if I have contracted anything from this awful experience and also referred me to a psychologist. Obviously I'm nervous about the test results.
What I lived through that night was traumatizing and is still affecting me. I never thought something like this would happen to me.
Ana Cardenas lives in El Paso, Texas. You can find details of her GoFundMe here.
All views expressed in this article are the author's own.
Translated from Spanish by Marc Vargas.