'I Worked On 28 NASA Space Shuttle Launches'
In the '80s I grew up in South Los Angeles, in an area that was notorious for drug trafficking, sex trafficking and gang activity. It was a very tough experience but I fell in love with rockets and engines at a very young age, partly because our house was under the flight path of Los Angeles International Airport (LAX). I absolutely loved seeing the airplanes; I used to watch them thinking that they were stars that were moving. Of course, it was just the aircraft headlights.
When I was six years old, I went on a field trip to NASA's Jet Propulsion Laboratory at the California Institute of Technology. I had always loved mathematics, but when I saw the rocket engines, I knew that I had a future for myself outside of what I saw in south Los Angeles. I knew at that moment that my future was to become a scientist. But I had no idea then that, as a woman of color, I would go on to launch space shuttles and educate many people across the world about science.
School gave me the chance to learn, and it was often the only time I would eat each day, but at the same time it was extremely stressful. When I was 10, I was in a classroom with a boy who had been recruited into a gang. He had filed down a ring, and when we got into an argument, he sliced my face open. My mother demanded the boy be expelled. That didn't happen, so she fought to get me into another school in a completely different area. I would wake up two hours early just to catch the bus there every day. I realized then that school was an opportunity for me to transform the way I was thinking and understand how to access information. I held that idea to my heart and that's what allowed me to transform my life.
At California State University Northridge, where I studied math, I had the best mentors and professors, but it was 1993, so I was one of very few females in my classes. I remember walking into a calculus class and the young men there asked me if I was in the right place. At the time, not all the young men were used to working with girls.
But I quickly rose to the top of the class and became a math tutor and, as a result, the boys wanted to study with me. I had the chance to form lifelong friendships with men who, to begin with, didn't necessarily know how much they would learn from a woman. To this day, they call me "wickedly genius" and that experience prepared me to be a few years later.
I was 21 when I first started working for Boeing. My first role was using statistics to predict when there was going to be a problem with reworking a shuttle engine's hardware. That was a major concern with space flight, when you reworked hardware you had to make sure that all the safety and reliability aspects were NASA approved.
I later worked up to becoming a propulsion scientist, commonly known as a rocket scientist. I worked on 28 NASA space launch missions doing systems safety and reliability aerospace engineering. In that process, I used mathematics and science to calculate the probability of catastrophic explosions in space flight; I was able to determine how catastrophic engine failures would more than likely happen and how to prevent them. I learned every inch of every rocket design, and I helped build new rockets.
The first time I was supporting NASA's Mission Control, I was in my 20s and the launch was scrubbed because there was a large cumulus cloud that came within five miles of the launch pad. What a lot of people do not know is that the top of those clouds can be solid ice. If the wind had moved at a certain angle and speed towards the launch site, that cloud could potentially have endangered human lives during this space shuttle launch. The shuttle would have blown into pieces if it had impacted with the cloud's ice. During launches we would often sit for 12 hours in a dark room, and I remember looking up at the computer screens being the most alert I have ever been in my entire life. I remember sitting there thinking: this is a serious job. I have to make sure all my numbers are right, because human lives are counting on these numbers.
A space shuttle launch is one of the most amazing sights you will ever see, and in 2002, I was invited to see NASA launch STS-109 in person. I was introduced to various astronauts and one of them, Robert Curbeam, became a great friend and mentor. He went through such amazing situations in space and it was extremely inspiring to know him, and to respect and learn from the type of resilient thinking he has demonstrated throughout his life.
The second launch that really sticks out to me was when Robert went up into space in December 2006 for the Space Shuttle STS-116. I remember sitting in my ROSC Mission Control room seat, completely focused and praying for his safety. There was a moment in that room, that day, where I realized I was truly part of something groundbreaking. I was a part of the future.
There are also unforeseeable events that happen when you're trying to launch into space. One particular launch was completely delayed because a woodpecker had gone up into the shuttle and made a nest. It was a multi-billion dollar program that was halted because the woodpecker family was discovered at the last minute.
By 2004, I was signing off on the space shuttle main engines tests for NASA shuttle launches, but I experienced a lot being a woman and a woman of color leading up to that point. It wasn't always pleasant. The company was excellent at making sure I was protected, but there are always individuals that will not understand diversity and are scared of it.
On the second day on the job in 1998, I was told by a supportive woman in the restroom that I needed to remain calm and collected in the future when I would be tested by some men who wanted to see my role given to another man. She said that there was a group of women there who supported me, and to come into the restroom for support when I needed to talk. Her words helped me when I encountered tough situations as a female engineer. In 2002, I ended my work day and found my car keyed with racist slurs. The company leaders were horrified and started an investigation. My immediate and executive management arranged for a campus police to escort me to my car every night to ensure my safety.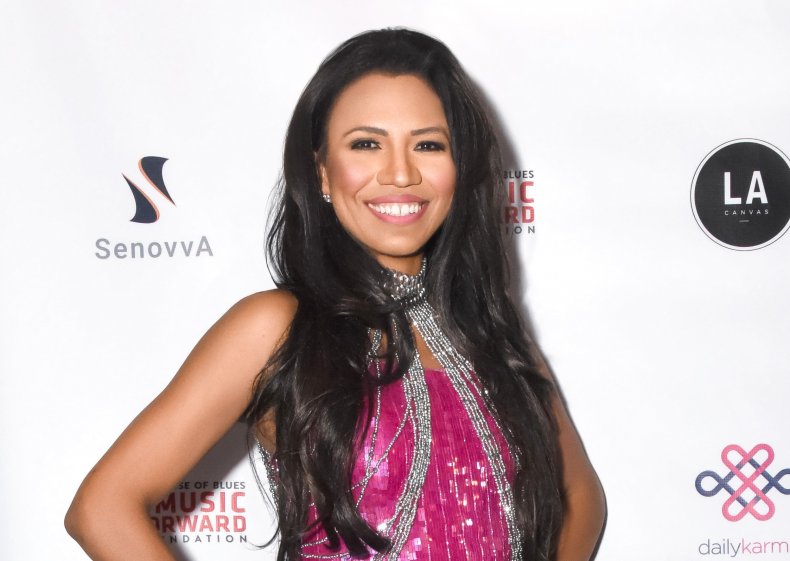 During these horrific challenges, I had to execute my work which was to save astronaut lives by using my skills in engineering and mathematics. Out of 500 engineers working on a particular advanced NASA rocket program, there were only five females at the time, and I was the only woman of color. Out of 2,500 employees at our division, there were only two of us who knew how to use statistical numbers to predict certain outcomes, and I was the only woman who knew how to do it.
Over time, I was able to break down fear and walls that some of the engineers had towards working with people who did not look like them. My efforts were successful, and I won awards including the "Modern Day Technology Leader Award" at the Black Engineer of the Year Awards. Today, my previous coworkers personally call me regularly in support of my educational science work on TV and in the news. Now, I want young women and young people of color to know that it is OK to be the first. You will feel lonely, and that's OK too. There will always be people who will step up and support you because what you're doing is great, and it will change the world.
I stopped working on space shuttle launches in 2007, and since then I have become a professional speaker and author. My career working on NASA launches has helped me with that immensely. Firstly, with any type of problem, I have to know the root cause which was the same in engineering work on space shuttles. The second is understanding numbers. I believe that in order to effectively change anything, you have to define it, observe it and put a number to it. The third thing I have personally learned to do is pray, which does sound counterintuitive coming from a scientist, but I am a very spiritual person.
I took the philosophy of "these numbers are going to save lives" from working with NASA into my daily life, and I now use it to help others understand science. I'm writing an educational book series, teaching science on TV, and giving virtual TED talks. Designing rocket engines and launching rocket engines for NASA is hardcore, and I enjoyed every single second of it; but now, my purpose in life is to inspire the next generation to build the innovation the world needs now and for centuries to come.
Olympia LePoint is a rocket scientist, TED speaker, author and science entertainer. Her latest book in the Answers Unleashed book series is Answers Unleashed II: The Science of Attracting What You Want and you can discover more about her writing and work at answersunleashed.com. You can follow her on Instagram @olympialepoint.
All views expressed in this article are the author's own.
As told to Jenny Haward.