'I Worked Front Desk, Now I Co-Own Three Hotels'
I changed my mind a million times about what I wanted to be when I was growing up. At various points, I wanted to be an ice skater, an event planner and an historian. I didn't even think about becoming a hotel owner or working in the hotel space until my college years.
In 2007, while I was a college student, I began a role at the Hyatt Regency Atlanta interviewing outgoing guests as a volunteer. I went there every day and I was eventually offered a job because, according to the manager, I smiled a lot. I thought I was going to be rich because the job paid $10 an hour!
But it was a great experience and it changed my life. I really liked working with the people, it opened a lot of doors for me and even gave me the opportunity to travel to London and Europe. I had traveled before, but it's different when you have a discounted rate for hotels!
When I first started at the Hyatt it was definitely entry level and I didn't have a lot of responsibilities. I was checking in guests as the face of the hotel, and making sure they were taken care of. I worked with just about every department of the hotel because guests come to the front desk about everything. I'd always been curious and so that developed my knowledge of hotels further.
But I knew I didn't just want to just be a front desk agent; I wanted to do more and learn how all these different departments—from engineering to housekeeping, sales and marketing, food and beverage and then the general manager who is across everything—work together to create this business.
After six years, I took an unpaid internship at an asset management and hotel consulting firm while still working at the front desk. That was my introduction to hotel ownership. I loved it and fell in love with the industry; it was challenging and different.
I was an intern for about three months before I decided to stay on the corporate side of the hotel industry. I started as an entry level analyst and the clients I worked with were hotel owners. I was supporting the head consultant at the time, making sure our clients were taken care of, working on feasibility studies and assisting on projects. For example, if a client came to us with 100 acres of land and wanted to put a hotel there, we would recommend the type of hotel they should build and the brands they should use.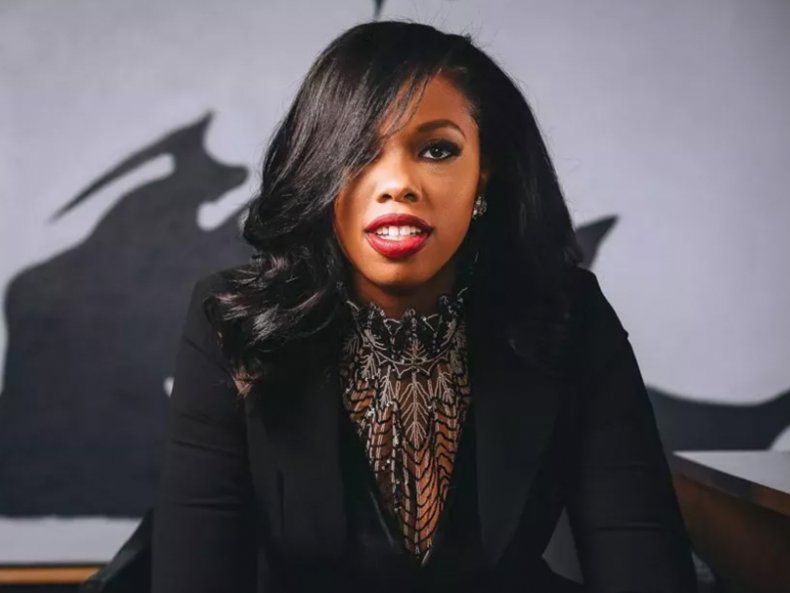 Two years later I moved to another company in an associate role, where I would manage assets for clients who already had hotels. Then, in 2017, I started my own consulting and investment firm, The Vonne Group. We offer consulting services and provide online courses to help people become hotel owners. That involves helping aspiring hoteliers build out their acquisition team, assisting them with finding hotel brokers, lending, brands architects, interior designers or whomever is needed to help them get to the closing table.
My courses and consulting services are all online now, but we do host in-person events where we create experiences for people to learn about the industry first-hand, including touring hotels from an owner's perspective so people can better understand what's needed to become a franchisee of a major hotel brand.
My firm particularly focuses on helping people who look like me to buy and develop hotels. I help my clients to navigate raising capital, building relationships with brands and negotiating contracts, because I could see there were a lot of Black people who wanted to be hotel owners but they didn't know where to start. Some of my clients had experience in commercial real estate but they didn't have experience in hotels, so that's where I came in.
During my first year as an entrepreneur I made $25,000 so I used my savings to supplement that. Then, in 2018, I launched my digital courses and since then, I've made over six figures.
I think I had it in me to own a hotel for many years, but I just didn't have the confidence to do it. I thought I was too young. And, due to a number of personal events such as my father dying in 2018 and my grandmother passing in 2020, not to mention the birth of my son—a happy event!—in 2019, my financial situation shifted as I had additional financial responsibilities.
However, I had previously met people from property investment company Nassau Investments and in 2019, had formed Epiq Collective with a university friend. So in 2020, Epiq Collective partnered with Nassau Investments to purchase Home2 Suites by Hilton in El Reno, Oklahoma in November of 2020 for a total of $8.3million.
The Vonne Group and Nassau Investments are general partners, which means we are the active investors who handle the investment strategy and make the key decisions. We also have limited partners who are passive, or silent, investors. The majority of the funds needed for the acquisition were raised from private investors or limited partners, and thanks to the experience myself and other partners have, we were able to contribute a lot of sweat equity, which allowed us to make the first deal happen. Because my financial situation had changed, I didn't use the savings I had accumulated from The Vonne Group, instead I used recent profits from the company and other personal investments.
After that first acquisition in 2020, I became one of the youngest Black women in the U.S. to co-own a hotel franchise. I do feel good about that and what I was able to accomplish before the age of 35. But I had said that I wanted to own a hotel before I was 30, and I was 33 when the first acquisition went through, so I'm actually late! And, I have already been dethroned by someone younger than me who now co-owns a hotel franchise. But I feel as though that means I have been able to pave the way for people and women who look like me. And, I became a millionaire in 2020 as a result of my equity stake in residential real estate properties, my earnings from digital courses and the hotel acquisition.
In the first year, you're stabilizing a property after a change of ownership and we were still in the midst of the COVID pandemic in 2021. As a result, we didn't make money in the first year owning Home2 Suites, which is typical. But we are now turning a profit and are paying our investors back.
Once people notice you have bought a hotel they come to you with opportunities for more hotels. So my second group purchase was in early 2022 and it was a portfolio of two properties, worth $17.9 million, again with Nassau Investments. The properties are a Staybridge Suites in Indianopolis Fishers, Indiana, and a Hampton Inn & Suites in Scottsburg, Indiana. The ownership structure is slightly different here, with more general partners and limited partners because it's a larger property portfolio, but again, both The Vonne Group and Nassau Investments are general partners. I now have three hotels in my portfolio now and I want to buy a Hyatt Hotel in the future. That will happen as soon as I find the right deal.
People often ask me how much money you have to invest and it really does depend on the opportunity. You do need to have a strong credit profile, because typically you're putting down anywhere from 10 to 30 percent of the hotel's value. But each case is different.
Now, my day-to-day consists of talking to investors, reviewing my hotel's financials, teaching online courses on hotel ownership, reviewing deals and spending quality time with my 3-year-old son. My net worth has definitely increased since I've become a hotel co-owner, so, my plan is to generate long term wealth by adding even more hotels to my portfolio in the future.
Davonne Reaves is a hotel co-owner, business owner and entrepreneur. She foundedThe Vonne Group based in Atlanta Georgia. You can follow her on Instagram @davonnereaves or on Facebook at The Vonne Group.
All views expressed in this article are the author's own.
As told to Jenny Haward.