Who Is Stephen Crabb, Britain's New Work and Pensions Secretary?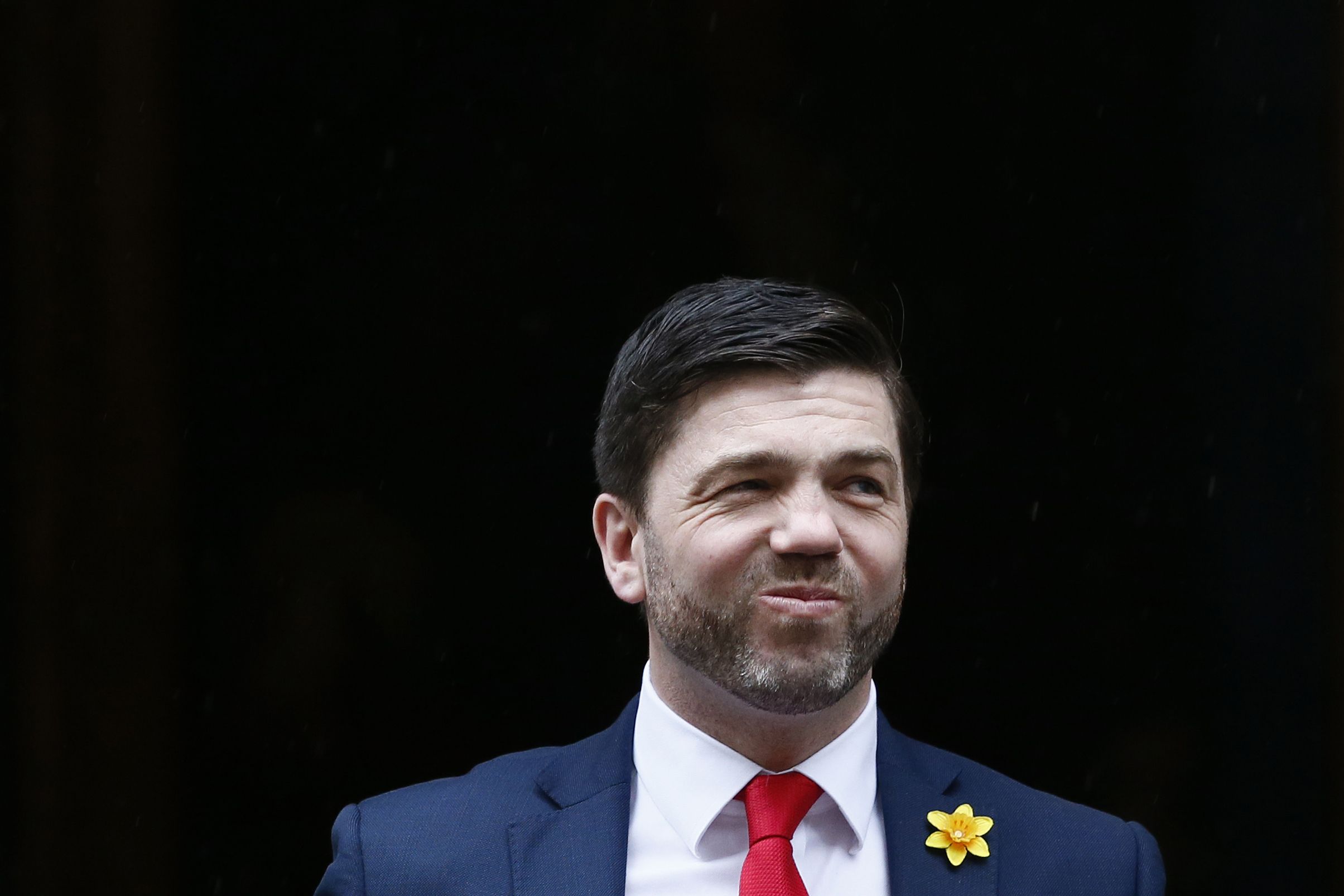 Britain's new work and pensions secretary, Stephen Crabb, shares a commitment to reducing the U.K.'s welfare bill and getting claimants into work with his newly resigned predecessor, Iain Duncan Smith—but his background is very different.
Where Duncan Smith's stable childhood included a stint at boarding school, Crabb told the Mail on Sunday newspaper in 2014 that one of his earliest memories is of his father attacking his mother with a knife. He told the paper he was bullied at school because he couldn't afford a uniform and once skipped class to go potato-picking to stump up the cash for a pair of trainers.
This less-than-auspicious background instilled in Crabb, who became an MP for the Welsh Preseli Pembrokeshire constituency in 2005 and was until his new appointment mid-morning Saturday serving as secretary of state for Wales, a belief in the value of work and the perceived dangers of welfare dependency. In 2009, he warned during a House of Commons debate of "millions of people often living on housing estates blighted by educational failure, worklessness, dependency on benefits, crime, and antisocial behaviour and substance misuse."
His appointment, then, is likely to signal little change in the government's approach, which has been ostensibly focused on cutting benefits while improving incentives to work. Prime Minister David Cameron often jokes that his Conservative Party is the real "party of work," unlike the opposition Labour Party, whose name indicates their foundations in the workers' movement.
But Crabb differs from his predecessor on the key issue of Europe. As Britain hurtles toward a referendum on its ongoing EU membership scheduled for June 23, Duncan Smith has been one of the "Leave" campaign's most prominent voices, setting him against the prime minister and Chancellor George Osborne, who are both backing "Remain."
Crabb, meanwhile, has been a passionate advocate of continued membership in the EU. "Those people who think that quitting the EU provides some kind of easy answer to the problems we face need to answer the question of what exactly the alternative is that they have in mind," he wrote on his website in February. "No one really can say what so-called Brexit looks like. It is a leap in the dark."
As for the future, Crabb's public profile may have been low, but many in his party have long tipped him for greatness. In an article published on the CapX politics site two days ago, the political commentator Bruce Anderson wrote that "Mr Crabb is better placed than [former Prime Minister] John Major was, two years before he became PM."
Whatever his chances of attaining the leadership, the Conservatives' ongoing turmoil over Europe has been to Crabb's gain, and turning up the volume on a stalwart working class voice in a government often mocked for being composed of privately educated "toffs" can only make British politics more interesting.
Who Is Stephen Crabb, Britain's New Work and Pensions Secretary? | World