Ian Curtis Remembered by Joy Division and His Loved Ones in Their Own Words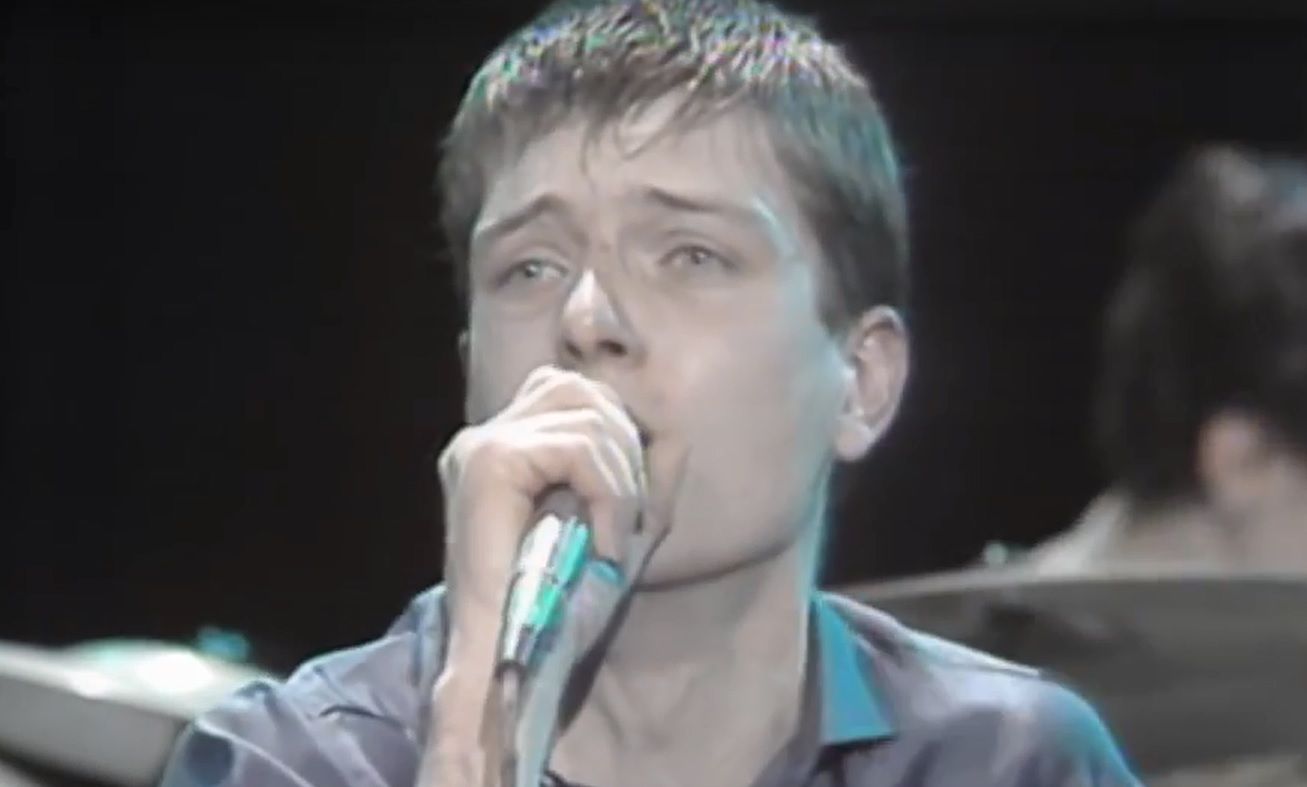 Exactly 36 years since Ian Curtis, the frontman of post-punk band Joy Division, committed suicide, music fans are remembering the singer who, despite being all of 23 years at the time of his death in 1980, has forged a lasting legacy.
Born in Lancashire, Curtis pursued his musical dreams, forming Joy Division with Peter Hook, Bernard Sumner and Stephen Morris in 1976. They released just two albums, Unknown Pleasures, in 1979 and Closer, which was released in July 1980, two months after Curtis's death.
He had suffered from epilepsy and depression and as Joy Division bassist Peter Hook recalled in a piece written for The Guardian in 2011, Curtis was "very ill" while recording the band's second and final studio album. He wrote: "There was one horrible occasion where he was missing for two hours in the studio. I went in the toilet and there he was spark out on the floor–he'd had a fit and split his head open on the sink. There were a lot of occasions like that."
Although it's been 36 years since he died, Curtis's surviving bandmates and his widow have been instrumental in keeping his memory alive. Here is what they've said about Curtis in the years since:
Deborah Curtis, widow
Deborah Curtis married Curtis in 1975 when she was just 18 and he was 19. They had one daughter, Natalie. In 1995, 15 years after her husband's death, Deborah wrote an autobiography about her marriage to Curtis titled Touching From a Distance —a reference to Joy Division's song "Transmission."
"No, no I don't feel angry now," Deborah said of Curtis' suicide in 2005. "There's too much time passed. You have to think about how unhappy he must've been and he must have honestly not been able to see a way out or he wouldn't have done it."
In 2014, she admitted it hurt to discover the Joy Division song "Love Will Tear Us Apart" was written about her and Curtis's crumbling marriage in his final years. The song's title was famously inscribed on his gravestone.
"How did I feel when [Joy Division manager] Rob Gretton told me 'Love Will Tear Us Apart' was about me? Angry, humiliated. I scoured his manuscripts looking for evidence that it wasn't so," she wrote in 2014 memoir So This Is Permanence: Ian Curtis, Joy Division Lyrics and Notebooks (via NME).
Peter Hook, Joy Division bassist
Hook wrote in 2011 that Curtis had attempted suicide twice recording the band's second album, Closer . Each time he would return to the studio as if nothing had happened. " We'd ask: 'Is everything all right, mate?' and he'd reply: 'Yeah, fine, let's carry on.' As an adult and a father now, I feel guiltier than I ever did then," he said. "If that had been my son, I'd have gone round there and headbutted Rob Gretton, our manager, and taken him home. But there were doctors, consultants, psychiatrists, and not one of them was able to sort it out. Unbelievable."
Reflecting on the final body of work those recording sessions produced, Hook said "listening to Closer " is "heart-rending." "Ian created a wonderful testimony of how he felt at the time: apprehensive, fearful, but powerful."
Bernard Sumner, Joy Division guitarist and keyboardist
In his 2014 autobiography Chapter and Verse (via the Independent), Sumner vividly described his disbelief upon hearing about Curtis's suicide while at a friend's house in Blackpool. He got a call from the band's manager, Rob Gretton. "I was just about to launch into what a great day I'd had when I heard him say something about Ian committing suicide. 'Oh, bloody hell,' I said. 'He's not tried it again, has he?' The room swam in front of my eyes and I was hit full on by a wave of shock. I said again, 'What, he's tried it?' 'No' Rob said. 'He's really done it, Bernard. He's dead. Ian's dead.'"
Sumner had previously tried to talk Curtis out of committing suicide after an unsuccessful attempt. Walking by some gravestones on the way back from a rehearsal, he said, "'It's fucking stupid, Ian. Imagine what it would be like to see your name on one of them. I can't tell you which way to go in your life, but killing yourself definitely isn't the answer.' I was trying to make him see what a waste of a life it would have been if he'd succeeded, but I didn't get much of a response."
Annik Honoré, Curtis's rumored girlfriend
As Curtis' marriage to Deborah struggled, he was alleged to have had an affair with Belgian journalist and record label boss Annik Honoré. In 2010—four years before her death—Honoré insisted they had a "platonic relationship."
"It was a completely pure and platonic relationship, very childish, very chaste," she told Belgian publication Focus Vif (roughly translated to English by Joy Division Bootlegs). "I did not have a sexual relationship with Ian, he was on medication, which rendered it a non-physical relationship. I am so fed up that people question my word or his: people can say whatever they want, but I am the only person to have his letters. One of his letters says that the relationship with his wife Deborah had already finished prior to us meeting each other."