IBM Joins Expanding List of Business Titans Cutting Ties With Russia
IBM has joined a growing list of more than 200 companies that have withdrawn from Russia amid the country's ongoing war with Ukraine.
The exiting of companies could prove an instrumental diplomatic and economic tactic to pressure Russia to end the war, one corporate governance expert said. IBM's retreat has also coincided with other economic and diplomatic sanctions from Western countries seeking to isolate and weaken Russia.
"We have suspended all business in Russia," IBM Chairman and CEO Arvind Krishna said in a Monday statement.
Krishna mentioned that IBM developers had helped launch a new "Resource Finder Map" to help connect Ukrainian IBM employees and contractors to safely locate lodging, transportation, food and supplies while fleeing the war-torn region.
He also encouraged IBM workers to donate to the International Red Cross, and said that IBM had already given $250,000 each to the non-governmental organizations, People in Need in Czech Republic and the Polish Humanitarian Action in Poland.
IBM has been working in Russia to help modernize the Russian economy, the company's Russian website states. IBM's modernization efforts primarily fell within the areas of high-performance computing, big-data processing and analysis, cloud technology and mobile applications.
IBM joins other tech companies that have either suspended direct sales or limited their services in Russia, including Apple, Dell, Google, Meta and TikTok.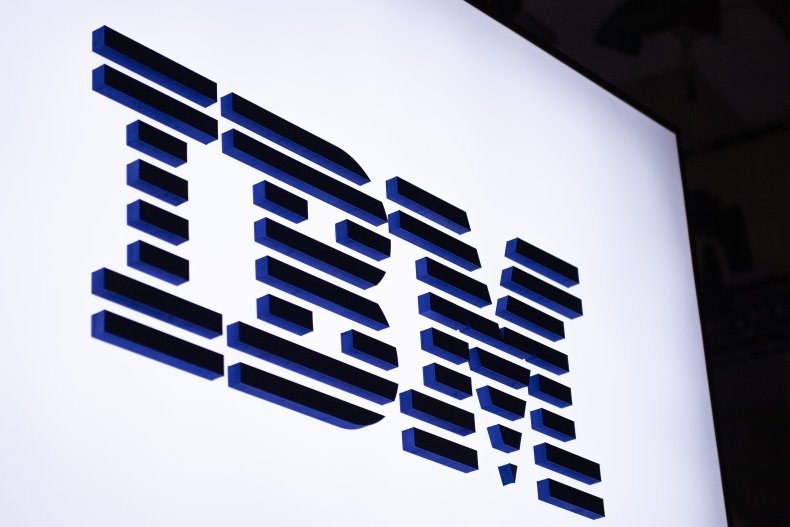 On Saturday, the credit card and payment systems companies Visa and Mastercard announced the suspension of their own business operations in Russia.
In a statement, Visa CEO Al Kelly expressed regret over the impact its withdrawal will have on "valued colleagues ... clients, partners, merchants and cardholders we serve in Russia."
In Mastercard's statement, it wrote, "We don't take this decision lightly," as it had operated in Russia for over 25 years and with nearly 200 colleagues in the country. "We will continue to focus on their safety and well-being, including continuing to provide pay and benefits," the statement added.
On Monday, Discover Financial Services announced that it was suspending acceptance of any of its Discover and Diners Club International credit cards issued by all Russian and Belarusian banks.
Discover was in the process of establishing a Russian branch office and registering the office as a foreign payment system operator with the Central Bank of Russia, the company added. But it has since suspended this process.
Other financial companies including PayPal have also ended services in Russia.
On Monday, Yale University's School of Management released a list of over 200 companies that have halted business in Russia. Notably, the list mentioned that other large, well-known companies—such as Coca-Cola, Hilton, Hyatt, Marriott, McDonald's, Pepsi, Starbucks and Unilever—have continued to do business in Russia.
Jeffrey Sonnenfeld, a professor at the school, compared the current withdrawal to the voluntary withdrawal of 200 major companies from South Africa to protest the government's system of apartheid (institutionalized racism) in the 1980s.
"An underappreciated aspect of the collective withdrawal from South Africa was that it came at great economic cost to these companies," Sonnenfeld wrote in Fortune magazine.
He thinks the withdrawal could be instrumental in affecting the Ukrainian invasion, but only as part of a larger system of government sanctions and policy changes directed toward Russia.
A new Morning Consult survey revealed that over 75 percent of Americans want corporations to cut business ties with Russia.
While the Russians may later punish consumer goods companies who suspended operations, businesses specializing in heavy industry, big tech and professional services are less likely to be impacted because they service wealthy Russians rather than poorer everyday consumers, Sonnenfeld wrote.