Ibtihaj Muhammad Will Be America's First Hijab-Wearing Olympian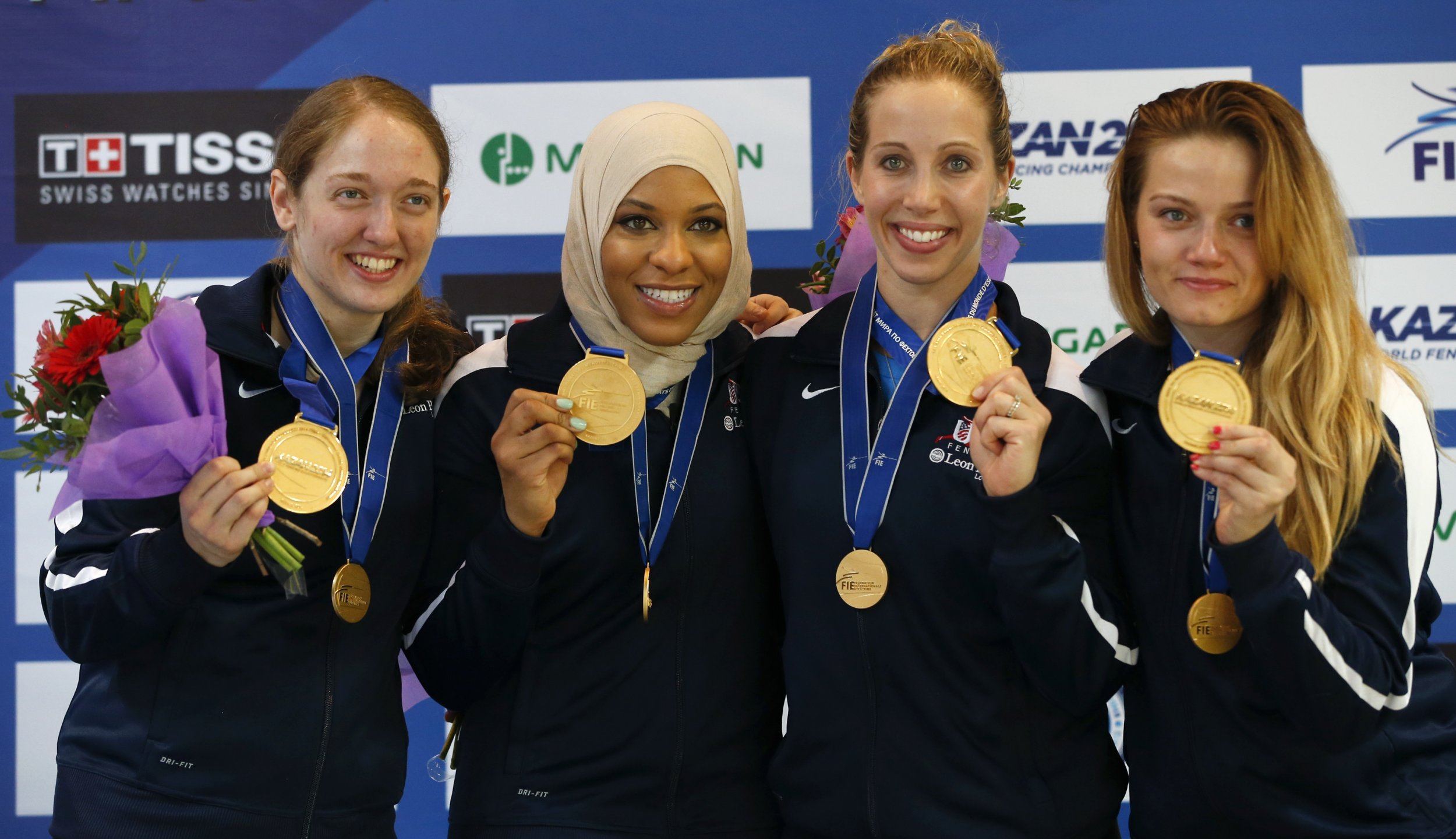 Ibtihaj Muhammad, a saber fencer for Team USA, will make history later this year when she becomes the first American to compete in the Olympics while wearing a hijab.
Team USA announced on Tuesday that Muhammad, 30, qualified for the Rio 2016 Olympic Games after winning a bronze medal in the saber fencing world cup in Athens last weekend, earning her the necessary number of Olympic qualifying points. She previously made headlines when she became the first Muslim woman to compete for the U.S. in fencing.
Muhammad is ranked second in USA Fencing's women's standings and will compete in the individual and team events in Rio this summer. Muhammad's teammate, Mariel Zagunis, who took gold in the Athens world cup and is ranked first in the U.S., will fence alongside her in Brazil later this year. The entire Team USA Olympic fencing team—Muhammad, Zagunis, another U.S. women's saber fencer and a replacement athlete for the team event—will officially be named on April 11.
Rio will be Muhammad's first Olympics. She failed to qualify for the 2012 Olympic games in London after she tore a ligament in her hand.
According to her biography on the Team USA website, Muhammad said she "hopes to make history in 2016 as the first U.S. athlete to compete at the Olympic Games in a hijab." She told Team USA that she recognized "a lack of minorities in the sport" and said "there were barriers that needed to be broken in women's saber."
Muhammad is originally from Maplewood, New Jersey, and took up fencing at 13 after her mother saw the high school fencing team practice and noticed the athletes were fully covered, in adherence with Islam, according to Team USA. Earlier this year, Muhammad announced that she became a sponsored athlete for U.S. store Dick's Sporting Goods.