'iCarly' Just Made It Onto Netflix, but What Is the Original Cast Up to Now?
If iCarly was your favorite Nickelodeon show, then we have good news for you. iCarly, which originally aired on the network from 2007 to 2012, is now streaming on Netflix. Even though it's only the first two seasons, there are over 60 episodes to rewatch and enjoy. Additionally, streaming service Paramount+ announced that the comedy series is getting a reboot.
For those of you who need a refresher, iCarly follows Carly (played by Miranda Cosgrove) who hosts her own homegrown web show, iCarly. She, her best friend Sam (Jennette McCurdy) and neighbor Freddie (Nathan Kress) work on the webcasts that "feature everything from comedy sketches and talent contests to interviews, recipes, and problem-solving," IMDb notes. Jerry Trainor also stars on the show as Carly's older brother, Spencer.
Filming for the reboot began last month, and it's safe to say fans are excited about the return of iCarly.
So, what have the stars of the show been up to since iCarly went off the air?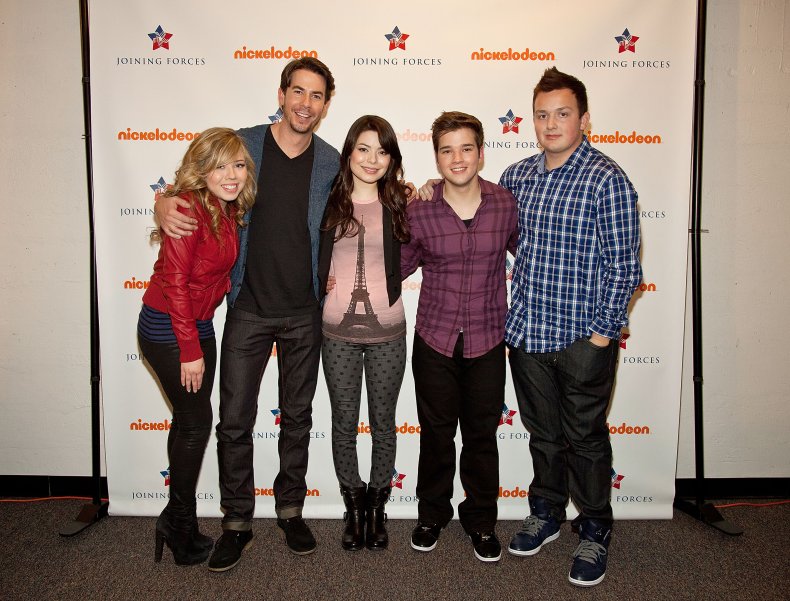 Miranda Cosgrove
Cosgrove has continued acting since iCarly ended. She voiced the character Margo in the Despicable Me films, has guest starred on The Goldbergs and appeared in the comedy series Crowded, her IMDb page notes. Most recently, she hosted CBS morning show, Mission Unstoppable With Miranda Cosgrove, where she profiles female STEM superstars and showcases the strides they've made in their careers.
In 2012, she also began taking classes at USC following iCarly, USA Today revealed, making it her first time attending school since the sixth grade, when she began homeschooling. Cosgrove originally studied film, but ending up switching her major to psychology according to Just Jared Jr. As of April 2020, Entertainment Weekly reported that she was still attending USC.
Jennette McCurdy
Following iCarly, McCurdy reprised her role as Sam in the spin-off series Sam & Cat, which lasted for only one season. She then wrote, directed and starred in her own online show What's Next for Sarah? Other appearances she made include the television series Between and acting in several short films, but she ultimately wanted to work behind the camera.
Since, McCurdy has pivoted to writing and directing, making her directorial debut in 2018 with a short film called Kenny. "I never got the chance to be cast in a project I was proud to be part of," she told The Hollywood Reporter at the time. "Now I have a better chance of making things I'm proud of than getting cast in things I'm proud of." She also hosts a podcast called Empty Inside, which has yet to release an episode in 2021.
Nathan Kress
After iCarly went off the air, Kress continued acting. According to his IMDb page, he has appeared in television shows such as Alice in Denver, Star Wars Rebels, Hawaii Five-O, and Mr. Young. He has also directed episodes of the Nickelodeon series Henry Danger and Game Shakers.
In 2015, Kress married actress and his Into the Storm co-star London Elise Moore, according to People. They have a daughter, Rosie Carolyn Kress, and they are expecting another baby girl this year.
Jerry Trainor
Trainor has continued acting after iCarly ended. Since, he's appeared in television shows such as Still the King Wendell & Vinnie, and No Good Nick, as per IMDb. Trainor has also done voice-acting for The Adventures of Kid Danger, Star vs. The Forces of Evil, and T.U.F.F. Puppy. He also formed a band in 2015 called Nice Enough People, which released its first EP the following year.
The first two seasons of iCarly are available to stream on Netflix.