The iCarly revival premieres on June 17 on Paramount+. The original series aired between 2007 and 2012 on Nickelodeon and starred Miranda Cosgrove, Jennette McCurdy, Nathan Kress and Jerry Trainor. The majority of the main cast are back for the revival but, sadly, there will be some fan-favorites missing from the line-up.
The first three episodes premiere on June 17 on Paramount+. The remaining 10 episodes will air weekly exclusively on Paramount+.
The revival is set in the present day and sees the original gang navigate their way through work, love, family, and tackling the challenges life throws at you in your twenties.
When the news was announced, Miranda Cosgrove, who has reprised her role as Carly Shay, said in a statement: "Being on the iCarly set has always felt like a second home to me and it's so awesome to be back with my pals Jerry and Nathan.
"We served up spaghetti tacos over 10 years ago, and I can't wait to show you what we're cooking up next with Nickelodeon for Paramount+!"
Also reprising their roles alongside Cosgrove for the revived series are Jerry Trainer as Carly's older brother Spencer and Nathan Kress as Carly's first love and best friend, Freddie.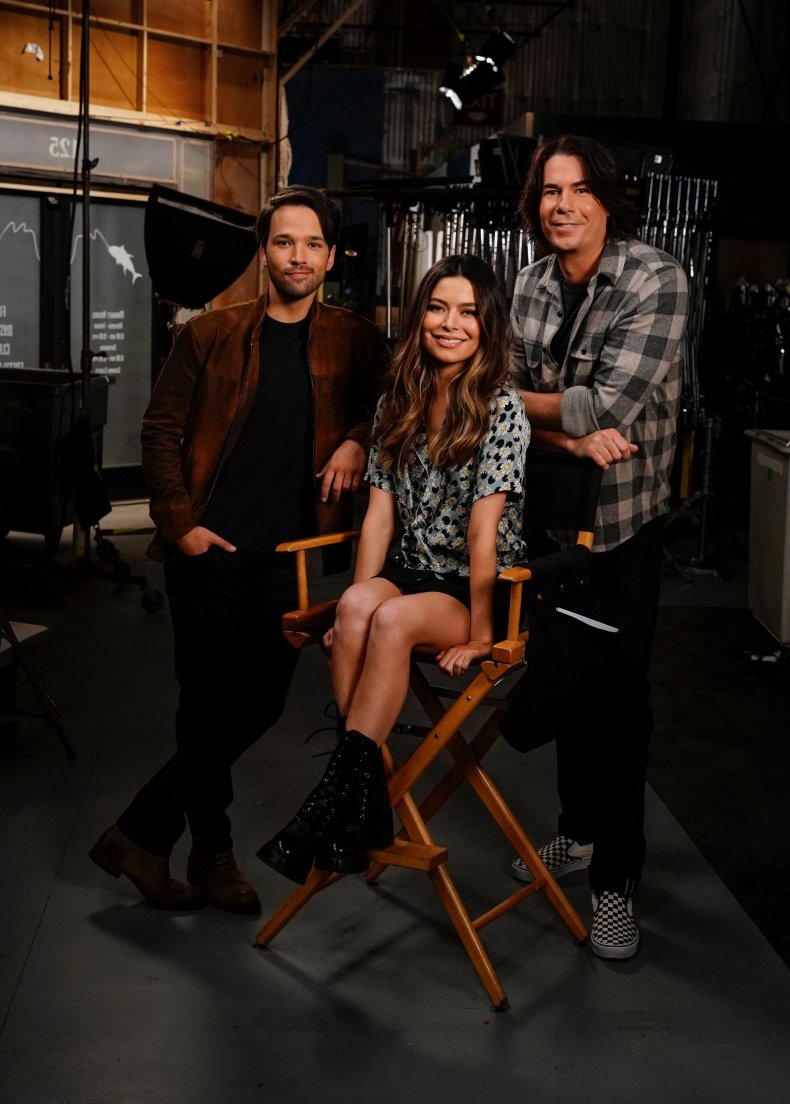 Sadly, Jennette McCurdy will not be returning to the series as Carly's best friend Sam Puckett.
McCurdy confirmed in March 2021 she had quit acting on the podcast, Empty Inside, while speaking to Mom star Anna Faris.
She said her family was the main driving force for her being in the industry and described her experience as "difficult."
She said: "I quit a few years ago because I initially didn't want to do it.
"My mom put me in it when I was 6 and by sort of age, I guess, 10 or 11, I was the main financial support for my family."
McCurdy continued: "And it was very much the pressure of my family [not having] a lot of money, and this was the way out. Which I actually think was helpful in driving me to some degree of success, because I don't think I would have been as ambitious if I didn't know that it was for my family."
"I feel so unfulfilled by the roles that I played. I imagine there's a very different experience to be had with acting if you're proud of your roles, and if you feel fulfilled by them."
In an exclusive statement to Newsweek, McCurdy's representatives confirmed McCurdy would not be returning to iCarly.
They said: "Jennette is busy working on her book which sold to Simon & Schuster as well as bringing her one-woman show back to the stage.
"She is also working on some other film & TV projects which have not yet been announced."
McCurdy had starred in all six seasons of iCarly and even appeared in the spin-off Sam & Cat, alongside Ariana Grande.
Since appearing in iCarly, McCurdy has gone to pursue a career in writing and directing, most recently directing, producing, and writing the 2019 short film, Strong Independent Women.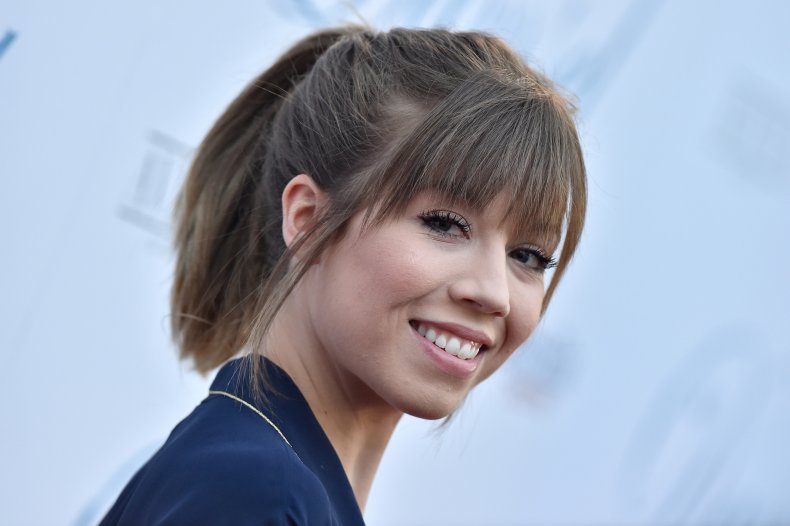 Speaking to Entertainment Weekly ahead of the show's premiere, Cosgrove revealed the revival will touch on Sam's absence.
Cosgrove said: "Definitely, we touch a lot on the whole relationship with Sam and where Sam's at in the pilot episode.
"And then we mention her a little bit throughout the season, so we'll definitely explain that on the show."
Noah Munck, who played Gibby in the original iCarly, is not expected to appear in the iCarly revival.
There has been no official announcement announcing his return and Munck himself has not commented on the reboot.
Additionally, there have been no photographs or footage of Munck behind the scenes.
It is very likely Munck will not be reprising his role as Gibby considering he has other acting commitments.
Since 2014, Munck has starred as 'Naked' Rob Smith in The Goldbergs, appearing alongside Wendi McLendon-Covey, Jeff Garlin, Sean Giambrone, Troy Gentile, Hayley Orrantia, and George Segal.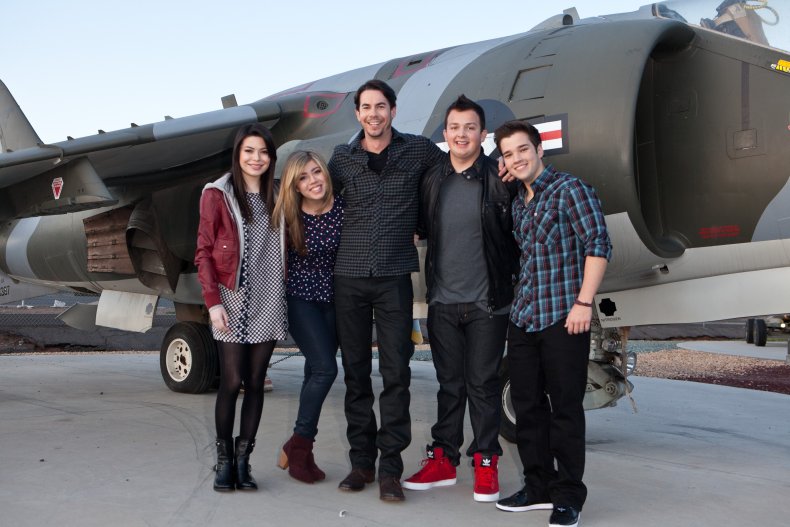 He also pursued a career in music and has his own YouTube channel to share his EDM music, titled SADWORLDBEATS.
Munck has also spoken in the past of his "weird relationship" with the show.
Speaking on the OYC podcast in July 2017, Munck said: "Maybe one day I'll have a better relationship with it, and who knows, I'll come back."
Newsweek has approached Munck's teams for comment.
Despite Munck and McCurdy's absence, there will be some new faces in the cast of iCarly.
Florida Girls star Laci Mosley plays Harper, Carly's roommate, and best friend.
The Affair's Jaidyn Triplett takes on the role of Millicent, Freddie's social media-savvy stepdaughter.
iCarly premieres on Paramount+ on Thursday, June 17.