'iCarly' Reboot Cast: Who Are the New Characters Harper and Millicent?
The Paramount+ reboot of iCarly is streaming now, and the revival features a few new characters.
Alongside returning favorites like Carly Shay (played by Miranda Cosgrove) and Freddie Benson (Nathan Kress) are newcomers Harper (Laci Mosley) and Millicent (Jaidyn Triplett). These new characters fill the holes left by Sam (Jennette McCurdy, who declined to appear) and Gibby (Noah Munck, who has not publicly commented on why he is not in the show).
Who are the new characters in the iCarly reboot?
Harper—Laci Mosley
In the 2021 version of the Nickelodeon show, Harper is Carly's new best friend and roommate. An aspiring stylist, she is a child of wealthy parents who, Schitt's Creek-style, have fallen on hard times. This sudden change in her economic fortunes leads the fashionista to have to work in a coffee shop named "Skybucks."
Mosley said of this to Entertainment Weekly, "it's a fun situation with Harper that does kind of mimic Schitt's Creek of where you get to see this woman who's adjusting to life as a 'regular,' and lots of fun jokes about how she used to be rich and, you know, the man who did TED Talks is a close family friend."
As well as bringing some diversity to the cast in terms of race, Harper's inclusion to the show also brings some diversity of sexuality, with the character bisexual in the show. Mosley herself is also bisexual. She said of this: "That wasn't a question I was asked when I tested for the pilot. It just happened to be a coincidence that they hired a bisexual woman to play a bisexual woman, which they were all elated about."
Prior to appearing in the iCarly reboot, Mosley was seen in A Black Lady Sketch Show, season 2 of which is coming to HBO this week. She also has appeared in episodes of Insecure, Single Parents and Better Call Saul. She is also the host of the Scam Goddess podcast.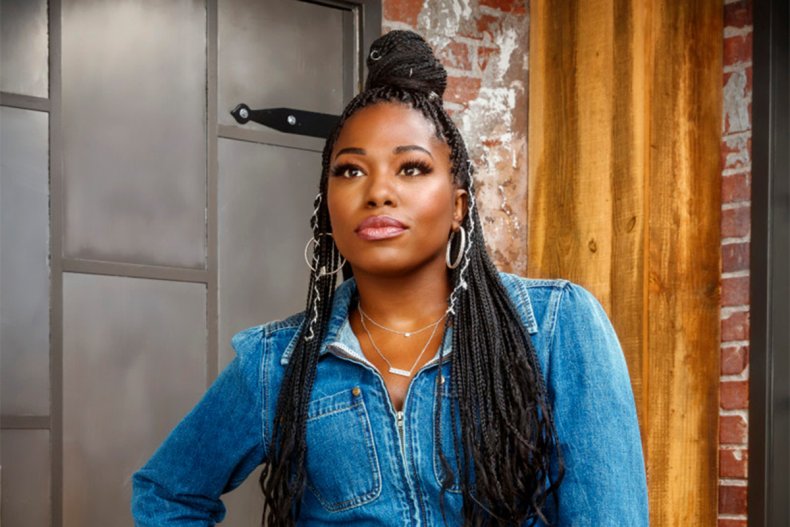 After images of Mosley appeared in promotional images from the reboot, the actor became the victim of racist comments on social media. She told EW about this: "At first, I was taken aback by some of the vitriol. Obviously I've been in a brown body my entire life and racism is nothing new, but all of it at once was quite overwhelming." She also tweeted: "Black is beautiful and no amount of slurs or vitriol you dump online will change that."
The official iCarly accounts, meanwhile, featured a statement that read in part, "iCarly are proud to be racially diverse, not only in our crew but our cast.
"We have recently seen reports of racism towards a member of our iCarly cast, and it is not acceptable. Please think about your words, and take time to understand how what you say can impact other people. Thank you."
Millicent—Jaidyn Triplett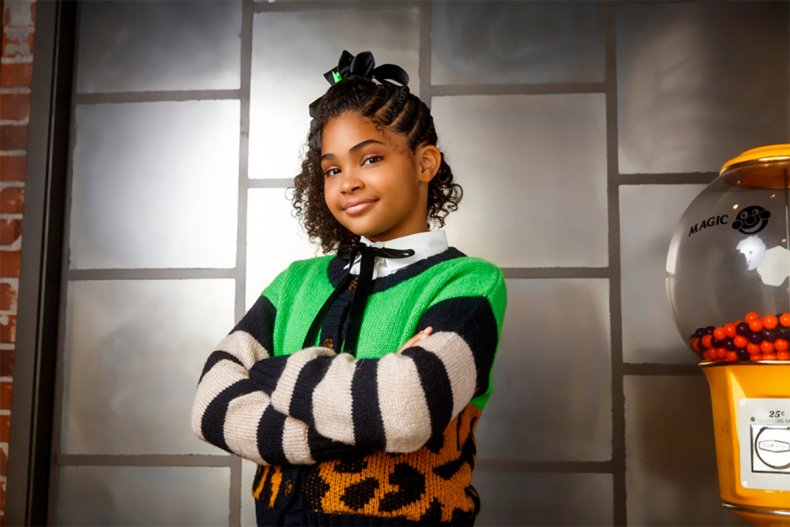 Another new character is Millicent, the adopted step-daughter of Freddie. An aspiring influencer herself, the official character bio describes her as "snarky and social media-savvy." Her relationship with Freddie and her birth mother is set to be explored in a forthcoming episode of the reboot.
Though only 10 years old, Jaidyn Triplett has been working in Hollywood for seven years, when she appeared in an episode of How to Be a Grown Up. Since then, she has starred in episodes of Black-ish, The Affair and Apple TV+'s See.
Triplett said of her character in an Entertainment Weekly interview: "She secretly wants to have her own web show and she secretly wants Carly's fandom and she wants to take her down. It's like, 'I'll be sweet to you sometimes. But I might manipulate you, Carly.'"
iCarly Episodes 1 to 3 are streaming now on Paramount+.