'iCarly' Ending Explained: What Happened at the End of the Original Series?
iCarly originally aired on Nickelodeon from 2007 until 2012. In December 2020, Paramount+ announced iCarly was getting a revival and would star original cast members Miranda Cosgrove, Nathan Kress, and Jerry Trainer.
The revival is set in the present day and fans are counting down the seconds to find out where the iCarly gang is now following the show's cliff-hanger ending back in 2012.
What happens at the end of the original 'iCarly'?
At the end of the original iCarly, fans got everything they were hoping for and more.
For six seasons, fans watched as Carly (played by Miranda Cosgrove) and Freddie (Nathan Kress) danced around their relationship. However, in the finale, titled iCarly, Creddie fans got a small dose of closure.
Carly and Freddie had dated briefly for a short period after Freddie saved Carly's life in the 2010 episode iSavedYourLife.
However, Carly and Freddie called it quits on their relationship after Freddie realised Carly only loved him because he saved her life.
He bravely told his childhood crush he only wanted to be with her if their feelings for each other were genuine.
In a huge twist, Freddie and Carly's best friend Sam (Jennette McCurdy) began dating which led to a very interesting love triangle within the close friends.
Ever since, fans have been wondering if Freddie loved Carly or Sam, a conundrum that will hopefully be addressed in the revival.
When iCarly came to an end in November 2012, Freddie and Carly famously shared a kiss fans had been waiting six years for.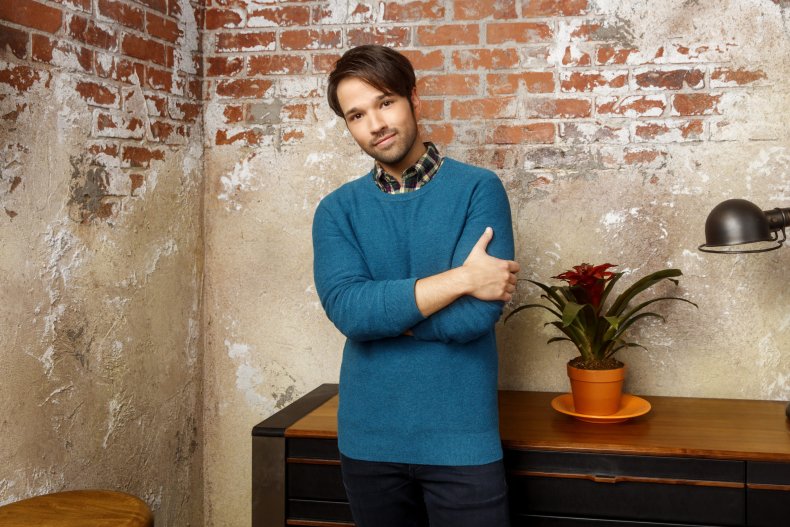 The kiss came after Carly, Sam and Freddie hosted one final iCarly show and packed up the studio.
However, the future of their relationship was left up in the air as Carly decided to leave Freddie and her life behind in the U.S. and moved to Italy to live with her father.
The offer to move to Italy had never been on the table before Carly realized how much she missed being around her dad.
Things have also become a little complicated as Freddie appeared in the iCarly spin-off Sam & Cat, which saw Sam and Freddie reunite and confess they still had feelings for one another.
Additionally, ahead of the news of the iCarly reboot, the official Nickelodeon YouTube channel posted Sam and Freddie's Relationship Timeline in July 2020, where it was confirmed Freddie and Sam got back together.
However, when fans meet Freddie in the iCarly revival, Freddie is hot out of a second divorce.
He has lost everything and is back living with his mother (Mary Scheer) in the same apartment block as Spencer (Jerry Trainor), Carly, and her new best friend, Harper (Laci Mosley).
The old friends have also not seen each other in 10 years and there will be plenty of unanswered questions and a lot of catching up to do, considering how they last left each other.
Speaking to Entertainment Weekly, Miranda Cosgrove revealed the revival will explore the romantic tension between Freddie and Carly.
In a separate interview with Page Six, Jerry Trainer, who plays Carly's brother Spencer Shay in the series, teased "sexual situations" in the iCarly reboot but did not specify between who.
One thing is for sure, fans are hoping all things romantic in the reboot will be between Carly and Freddie.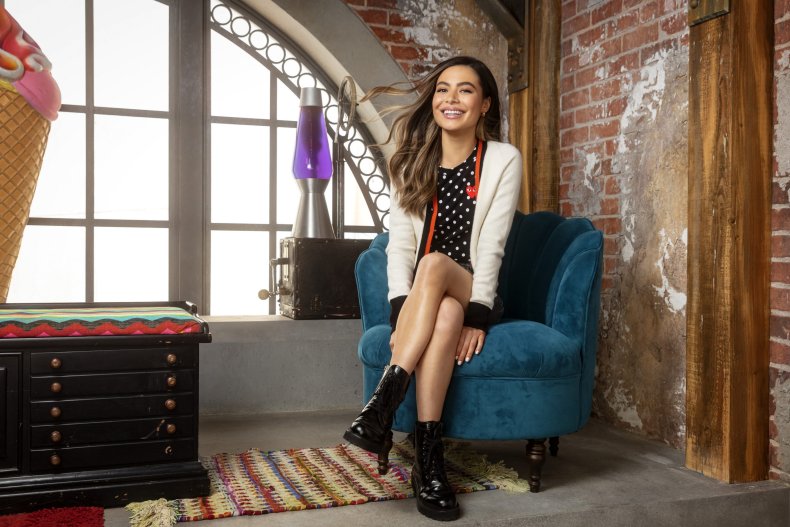 One iCarly fan tweeted: "Besties i really hope Carly and Freddie end up together in the upcoming reboot."
A second fan said: "ICARLY REALLY BRINGING FREDDIE AND CARLY BACK CANT BELIEVE IM GETTING MY CREDDIE ENDGAME LET'S GO."
A third fan added: "Ok hear me out. Season 1 Carly and Freddie will they won't they. Season 2 they get together. Season 3 they get married, season 4 they have a baby. Season 5 they raise the baby together. "
Elsewhere in the iCarly finale, Sam tried out her brand-new motorcycle for the first time and was seen happily riding it through the South where she met Cat Valentine (Ariana Grande), setting up the events of the iCarly spin-off Sam & Cat.
As for Freddie and Spencer, their futures were left unknown and thankfully, fans will get to see what they got up to next in the revival.
Sadly, Jennette McCurdy will not be returning to the iCarly reboot but Sam's absence will be addressed in the revival series.
iCarly premieres Thursday, June 17th with three episodes. The remaining 10 will then drop weekly on Paramount+.