iCarly was one of the most-loved Nickelodeon shows when it aired from 2007 to 2012, and now the iCarly Nation are able to rewatch the first two seasons of the show. On Monday, February 8, the first 45 episodes were made available to stream on Netflix US.
This means that six countries now are able to watch some of iCarly on Netflix. Argentina, Brazil, Colombia, Mexico and the United Kingdom are all streaming the first season of the show about a group of teens who host a web series.
The show has come to Netflix as part of the streamer's deal with Nickelodeon in November 2019, which has led to Nick content slowly being added to the service, as well as original shows based on Nick properties like Fate: The Winx Saga. In January 2021, for example, the first three seasons of Henry Danger were made available and started appearing on Netflix's top 10 charts.
Though iCarly Seasons 1 and 2 are streaming now on Netflix, fans should not hold their breath for the remaining four seasons to join them any time soon. Nickelodeon is one of many companies owned by ViacomCBS, who have their own streaming service CBS All Access (soon to be named Paramount+).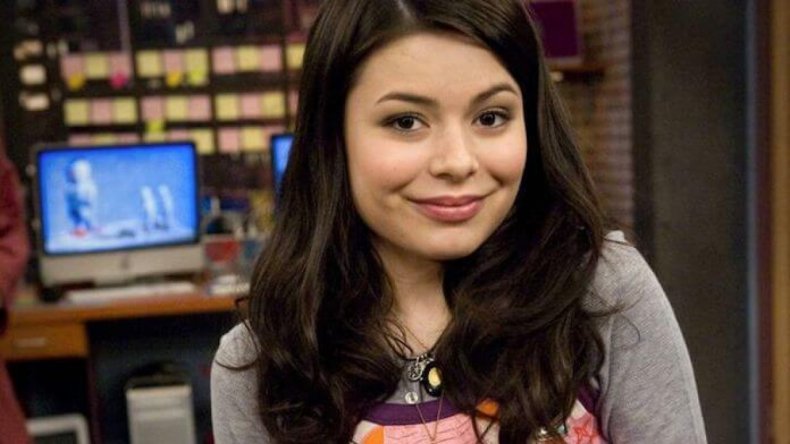 It is generally the case that ViacomCBS lets a limited number of seasons of a show stream on Netflix, but makes many more episodes available on CBS All Access—the idea being that people watch the Netflix seasons and then want to subscribe to the other streamer to see more.
Henry Danger, for example, has Season 1 to 3 on Netflix, but 1 to 4 (of 5) on CBS All Access. This is also the case with iCarly: Seasons 1 to 2 are on Netflix, but CBS All Access has the show all the way to Season 5.
Currently, the only place to watch the whole of iCarly online is on the Nick Hits Amazon Prime add-on channel. That service costs $7.99 a month on top of whatever you are paying for Prime Video, and offers a seven-day free trial for new subscribers.
Paramount+ is also set to be the home of an iCarly reboot series, coming soon to the service. This sequel show will star Miranda Cosgrove as Carly, Jerry Trainor as brother Spencer and Nathan Kress as their friend Freddie.
It will not star, however, Carly's best friend Sam, played by Jeanette McCurdy. She quit acting in 2016, telling Elite Daily at the time: "I still have complicated feelings toward my past from my experience with Nickelodeon. It's something that I work on. I'd like to get to a place of peace with my past. That would be great."
In late January, the Paramount+ Twitter page released the first on-set image for the reboot, suggesting filming has commenced. The image featured Cosgrove, Trainor and Kress, and was captioned: "So wake-up the members of my nation. Who's ready for the all new #iCarly series on Paramount+?" So far, the reboot does not have a release date, though Paramount+ is expected to launch in March.