North Africa Jihadi Must Pay $3.2 Million Damages For 14th Century Timbuktu Shrine Destruction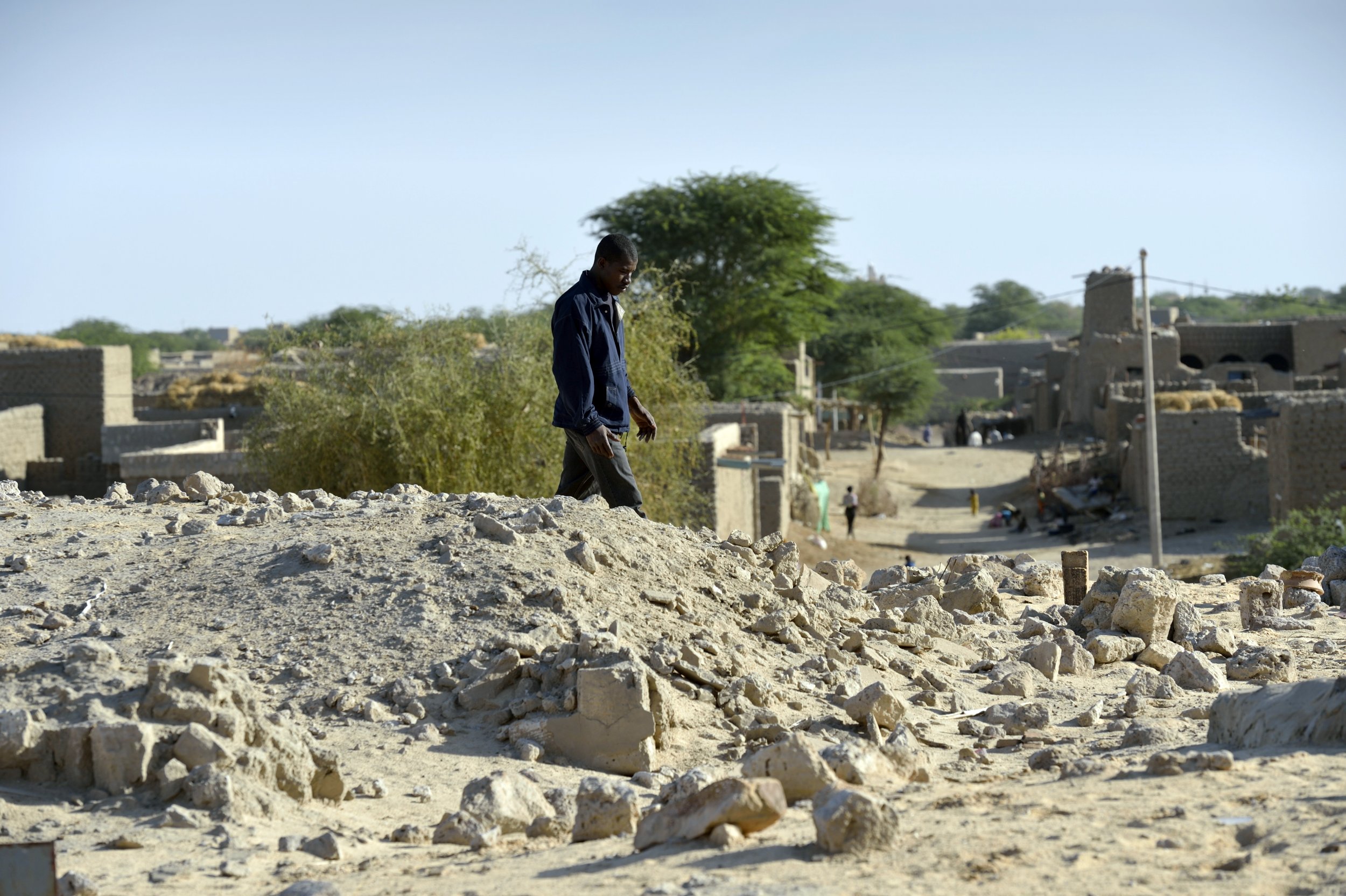 A jihadist from Mali has been ordered to pay $3.2 million in damages for his role in destroying 14th century Timbuktu shrines in 2012 in a landmark ruling by the International Criminal Court.
Judges said that the victims of the Malian city's destruction be compensated with "individual, collective and symbolic" reparations particularly those who relied on the sites for tourism income.
Ahmad Al-Faqi Al-Mahdi directed the attacks on nine mausoleums and a mosque door in mid-2012 with pickaxes and bulldozers. It came as Tuareg rebels captured parts of northern Mali in 2012 before being ousted by a military operation a year later.
Mahdi pleaded guilty to the attacks and has expressed remorse for his role in them, as well as calling on other Muslims not to carry out similar actions in areas they control.
Currently serving nine years in prison, Mahdi's case is the first time someone has been convicted for cultural destruction by the ICC and pave for the way for further prosecutions related to the demolition of historic sites, such as by the Islamic State militant group (ISIS) in Palmyra and Mosul.
The Malian sites, most of them on UNESCO's World Heritage List, date from the 14th century when Mali served as a center for Sufi Islam, a peaceful branch of Islam that radical Islamists view to be heretical.
Mahdi is penniless and remains in prison, so the war crime judges ruled that it is for an ICC-administration trust fund—with money contributed by public and private donors—for victims to decide how the people of Timbuktu receive their compensation.
Plans for compensation include a possible memorial, educational programs and economic aid to the affected communities. The fund has until February 16, 2018, to decide how they will spend the money.
Judge Raul Pangalangan said such an attack "destroys part of humanity's shared memory and collective consciousness, and renders humanity unable to transmit its values and knowledge to future generations," Reuters reported.
The ruling represents only the second awarding of compensation by the court. It handed the 297 victims of former Congolese warlord symbolic damages of $250 each for his crimes in a 2003 attack that he is currently serving 12 years for.