ICE Accuses Twitter User Of Spreading 'Reckless' Misinformation Over Claim Agent Posed As Homeless Woman To Track Down Family
The U.S. Immigration and Customs Enforcement (ICE) agency has published an unusual statement directly attacking a Twitter user over their claim an agent had posed as a homeless woman in order to gain access to a shelter to track down a family.
"An ICE agent posing as a homeless women (sic) tried to access our shelter last night to look for a family, disregarding the fact that we are considered a Sensitive Location," the tweet, which was shared by ICE, said. " Not only are we are religious organization, the shelter is located in a church," the Twitter user wrote.
The tweet appeared to accuse at least one ICE agent of attempting to enter the Redmond United Methodist Church the day before under the guise of requiring shelter.
The post, ICE said, was "a prime example of the reckless, irresponsible misinformation that continues to mislead the public concerning the mission of U.S. Immigration and Customs Enforcement."
"ICE did not enter the Redmond United Methodist Church, nor was the agency conducting operations near that location at any time this weekend," the agency asserted.
"The allegations that ICE entered the Redmond United Methodist church this weekend, or dressed as a homeless woman to enter a homeless shelter located within the church, are false and do nothing but promote fearmongering," ICE added.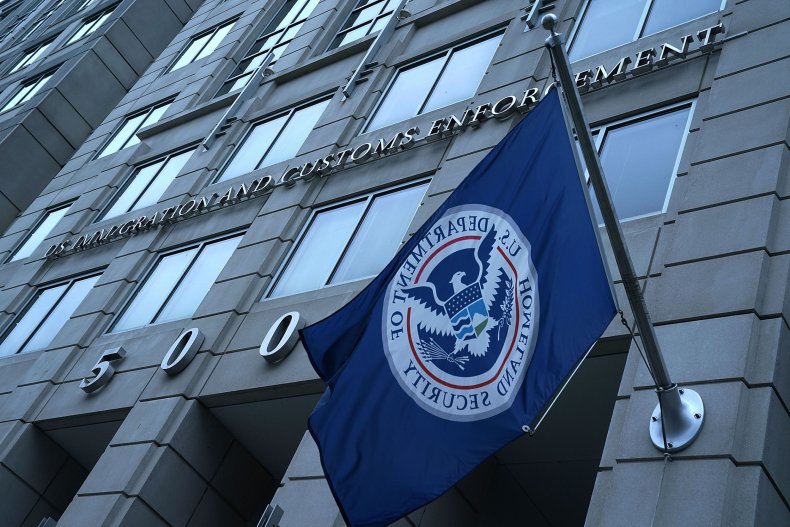 The immigration agency maintained that "cooperation by local officials and the community are an indispensable component of promoting public safety."
It then took aim at policy makers who have pushed back against ICE's partnerships with local law enforcement and local communities, asserting that those who "strive to make it more difficult to remove dangerous criminal aliens and aim to stop the cooperation of local officials and business partners, harm the very communities whose welfare they have sworn to protect."
In recent months, ICE has been seeking to promote its efforts to target immigrants in the U.S. with criminal records.
The agency has also appeared to frequently highlight cases in which immigrants with criminal records have been released by local law enforcement bodies, instead of being held for ICE for deportation out of the U.S.