ICE Agent Arrested on Charges of Sodomy, Incest
A deportation agent for U.S. Immigration and Customs Enforcement (ICE) has been arrested on first-degree charges of sodomy, as well as one count of incest, Oregon State Police announced on Saturday.
Blake Northway, the accused, had been employed by the agency's Medford office. The 55-year-old was arrested on Thursday, after a joint investigation between ICE and Oregon police. Authorities said that Northway has been "relieved of all authority" and ICE has placed him on leave until the investigation concludes, Oregon Live reported.
Jail records show that the deportation officer faces 10 charges of sodomy and one of incest, according to The Daily Beast. However, authorities have also stated that the charges are not related to his work with ICE.
Under Oregonian law, first-degree sodomy charges can be brought against an individual who allegedly forced a victim into "deviate sexual intercourse" or if the victim is under 12 years of age, mentally challenged or under 16 and a close relative.
While sodomy laws in some states were previously used to target LGBTQ individuals who had consensual sexual relations, Oregon's current laws specifically address cases of sexual assault and sex acts with minors.
"U.S. Immigration and Customs Enforcement hold its officers to the highest standards of professional conduct and does not tolerate those who violate the law. ICE will continue to cooperate until this case has been resolved," ICE Public Affairs Officer Tanya Roman said in an official statement, local CBS affiliate News 10 reported.
News of Northway's arrest has come the same weekend that a U.S. Border Patrol agent was detained on suspicion of killing four women and abducting another who escaped in Texas. Authorities arrested Juan David Ortiz on Saturday after a woman who he tried to abduct escaped, Webb County District Attorney Isidro Alaniz said during a news conference.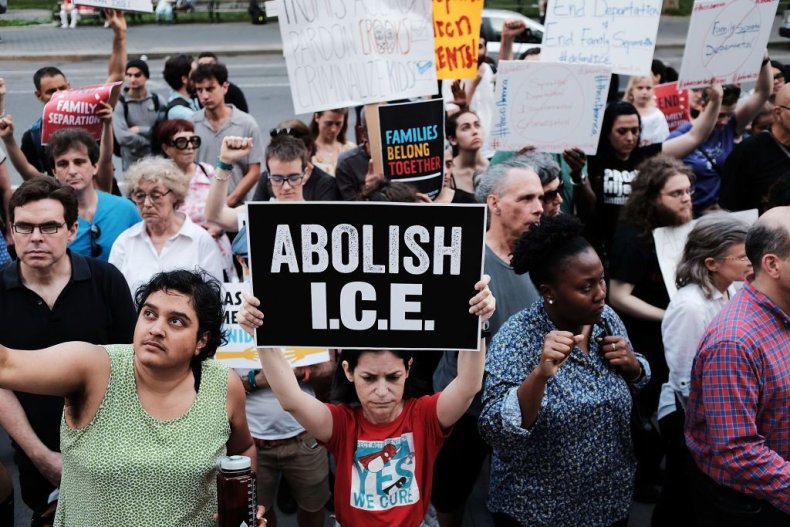 Investigators have "very strong evidence" Ortiz is responsible for the murder of four women, officials stated. But authorities did not discuss how the women were killed or what kind of evidence they had to prove the agent's guilt.
In early August, a worker at a detention facility for immigrant children in Arizona was also arrested after allegedly sexually abusing a 14-year-old girl under his care. The Phoenix Police Department said the 14-year-old's roommate, who is also a minor, witnessed Fernando Magaz Negrete, 32, enter their bedroom at the detention facility in Glendale and sexually assault the teenager.