ICE Agents Frustrated by Trump Using Agency as Political 'Pawn' to Push Anti-Immigration Agenda, Former Official Says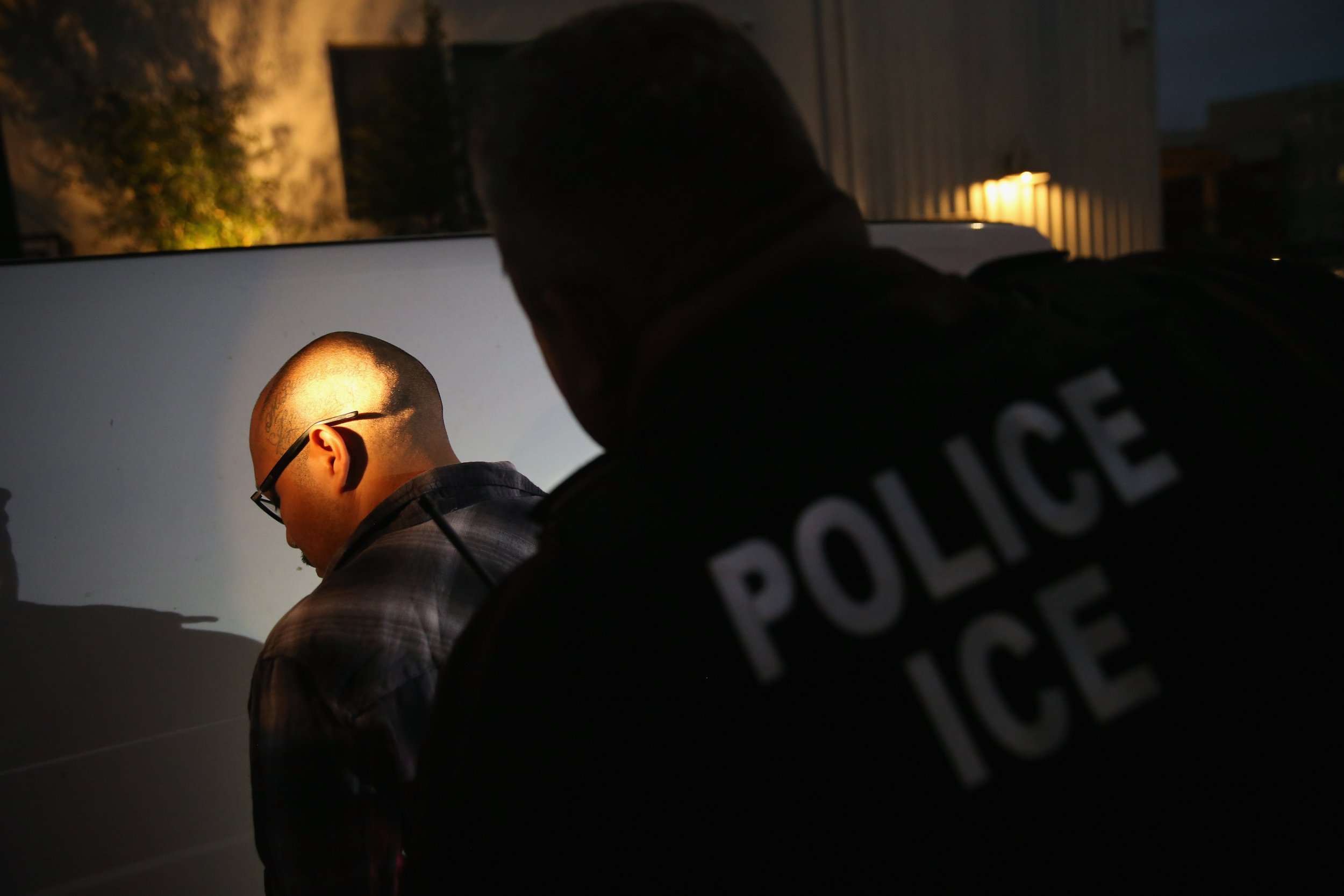 When the Obama administration asked John Amaya to become deputy chief of staff for the U.S. Immigration and Customs Enforcement agency in May 2015, he was hesitant to take on the role. He knew that the ICE badge carried with it a "particular connotation." ICE was the government agency that rounded people up and expelled them from the country. It was the agency that tore families apart.
When he stepped down two years later to make way for the Trump administration, however, he believed he was leaving the agency behind with strengthened ties to leaders in the immigrant community. Under the Obama administration, he believed ICE had served its mandate to pursue people who posed threats to the public, instead of "law-abiding residents."
Now, Amaya says whatever his team had accomplished under President Barack Obama has "withered away" under President Donald Trump—so much that ICE employees have become so frustrated with the current administration's immigration crackdown that veteran agents are choosing to retire early.
Amaya, who served as ICE's deputy chief of staff from May 2015 to January 20, 2017, said veteran ICE agents feel the Trump administration is "using the agency as a pawn" to drive an anti-immigration agenda.
"That's part of the frustration the agency feels. These men and women are going to do their job as part of the White House, but their frustration comes from the fact that ICE has become a political punching bag," Amaya told Newsweek.
The Trump administration is "using the agency as a pawn in their greater chess game," Amaya, a Democrat, said. "Because look who's in the White House. It's a certain attitude, it's a certain mindset that comes from the White House that's the message they're trying to send."
Amaya said that while he understands the widespread backlash ICE has received over sweeping arrests that have torn many families apart and seen people who have called the U.S. home for decades arrested, he believes the outrage is misdirected.
"I know what the sentiment is and I appreciate it, but the answer is don't allow Donald Trump to reside at the White House," Amaya said. "If people want to be displeased with what's happening, they need to be displeased with the White House and not the agency," he continued.
"The fact that they use less discretion these days, the fact that they pick up collaterals during an operation in which another person is the target.… That's not something to be frustrated with the agency over. Those are orders given by the White House," he added.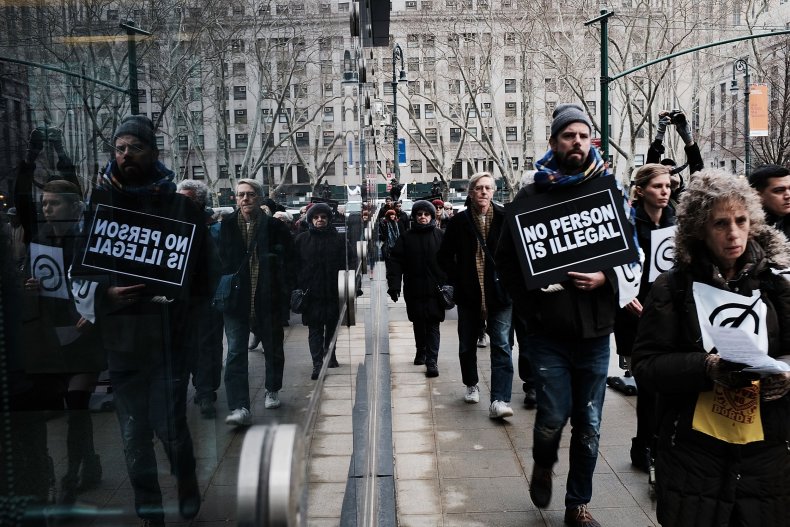 Amaya said he also wishes the public also knew more about "just how much good the agency does," pointing to ICE's operations aimed at rescuing vulnerable children, as well as its involvement in the capture of dangerous criminals, including notorious drug lord Joaquin Guzman, known as "El Chapo."
Instead, the mere mention of ICE is enough to evoke fear—and terror—in communities across the U.S., with a spike in the number of arrests of undocumented immigrants without any criminal history signaling anyone is a target under Trump.
In his first year in office, Trump's administration oversaw a 41 percent increase in the number of undocumented immigrants arrested by the agency in 2017, compared to the year before.
A great deal of that surge was due to an increase in the number of people without any criminal background arrested. The rate of arrest for those without a criminal history surged 171 percent in Trump's first year. Meanwhile, the number of those with criminal convictions arrested increased by just 17 percent.
The number of overall actual deportations executed fell short compared to those carried out by his predecessor, however.
Amaya said the agency's "scattershot" approach to handling undocumented immigrants is not only wearing away at ICE's relationships with community leaders, but it also putting communities at risk.
Agents are being pulled off long-term projects aimed at tracking down people convicted of serious crimes in order to help plan and execute large-scale operations, like the raids that recently saw hundreds of people arrested in California, he told Newsweek.
Related: ICE chief lashes out at California mayor who warned residents ahead of raids
As a result, Amaya said he believes the pursuit of dangerous criminals is being pushed aside in favor of widespread sweeps that target "law-abiding residents."
Under the Obama administration, Amaya said the agency "streamlined its operations and specifically went after the worst of the worst."
"We weren't going after law-abiding residents, and I did say residents, not citizens. But, law-abiding residents working and trying to put food on the table," Amaya said.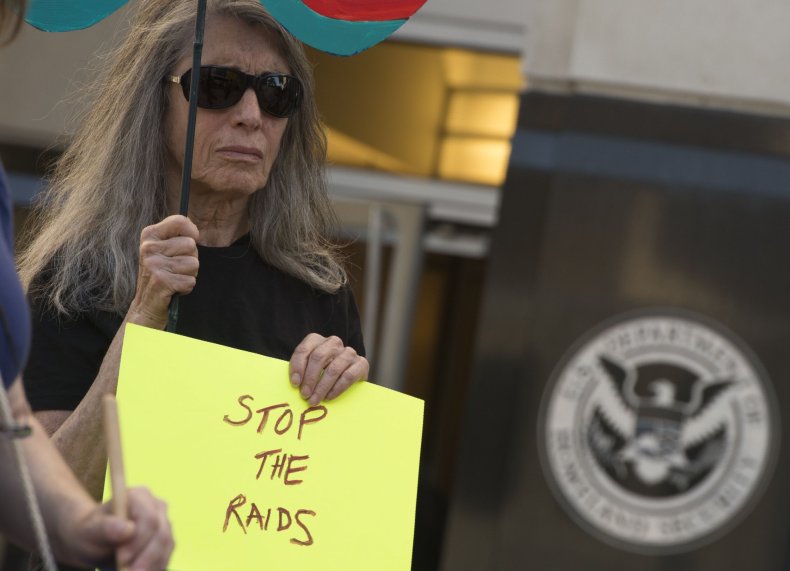 Now, he said ICE agents have been tasked with an "impossible mission" because "if you have a scattershot approach. It makes you less effective, less efficient at doing your job, though it doesn't mean they're not doing their best."
"Whenever these large-scale operations go down, they take weeks to set up and that requires the agency to pull officers and agents off of other operations," Amaya said. "It gets frustrating when a lot of these folks are putting hours, weeks and months into particularly dangerous targets…and all of a sudden, they have to step away for these wide-scale sweeps."
Amaya said a number of veteran "career agents," some of which have been with ICE for as many as 15 to 20 years, have decided to go into retirement "earlier than they otherwise would have."
"And this includes folks who actually voted for the man in the White House," Amaya said. "I don't know if they regret doing so, but I know they regret the outcome," he added.
Related: Police who help ICE detain undocumented immigrants could be 'violating fourth amendment,' experts say
Amaya said the Trump administration's crackdown has weakened the agency's ties with community leaders, who no longer feel safe turning to ICE "in dire situations."
"I believe that whatever gains we made have all been withered away," Amaya said, stressing that the agency "needs to have a good working relationship with community leaders, especially if there's a criminal target, to make sure those individuals aren't harming the community and to make sure community members can identify them."
"I had hoped when we walked away, we had left an open line for communication, a bridge so that community leaders could know who to turn to in dire situations," the former ICE official said. "Those gains, unfortunately, have just gone by the wayside on many levels."
The former deputy chief of staff said he understands why immigrants and anyone in the U.S. without papers might be "afraid and upset."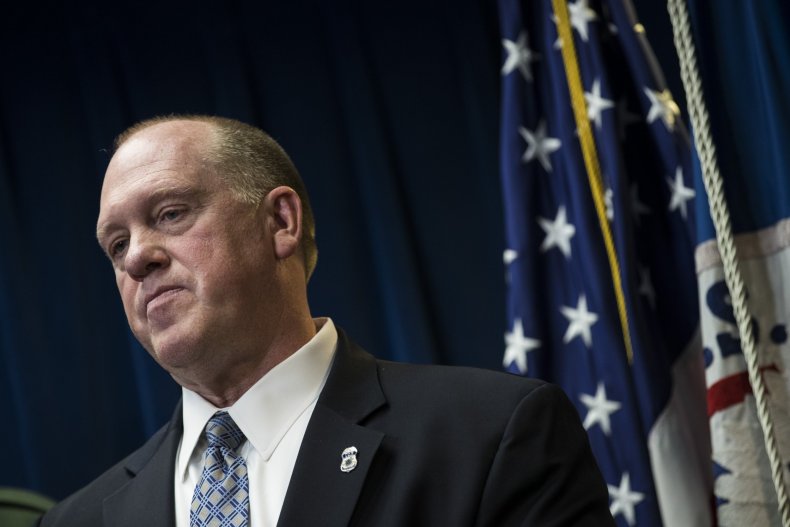 "I've got clients who are tremendously scared and they are legal permanent residents with no records. The immigrant community is terrified right now," he said. "No one is off the table now. There is no streamlined approach like the one we had."
"If you take [acting ICE Director Thomas Homan] at his word, anyone who is here 'impermissibly,' as he said, has a reason to be concerned," Amaya said, referring to comments the ICE chief made last year.
Describing Homan as a "very direct unapologetic person," who "doesn't have a filter for political correctness," Amaya said Homan is "very passionate about [the agency's] mission."
"Now the gloves are off, so there's really no limit to who he can pursue, but the numbers will tell that story," Amaya said.
ICE did not immediately respond to a request for comment to this article.