ICE Arrested Man Delivering Pizza to Military Base and He Now Faces Deportation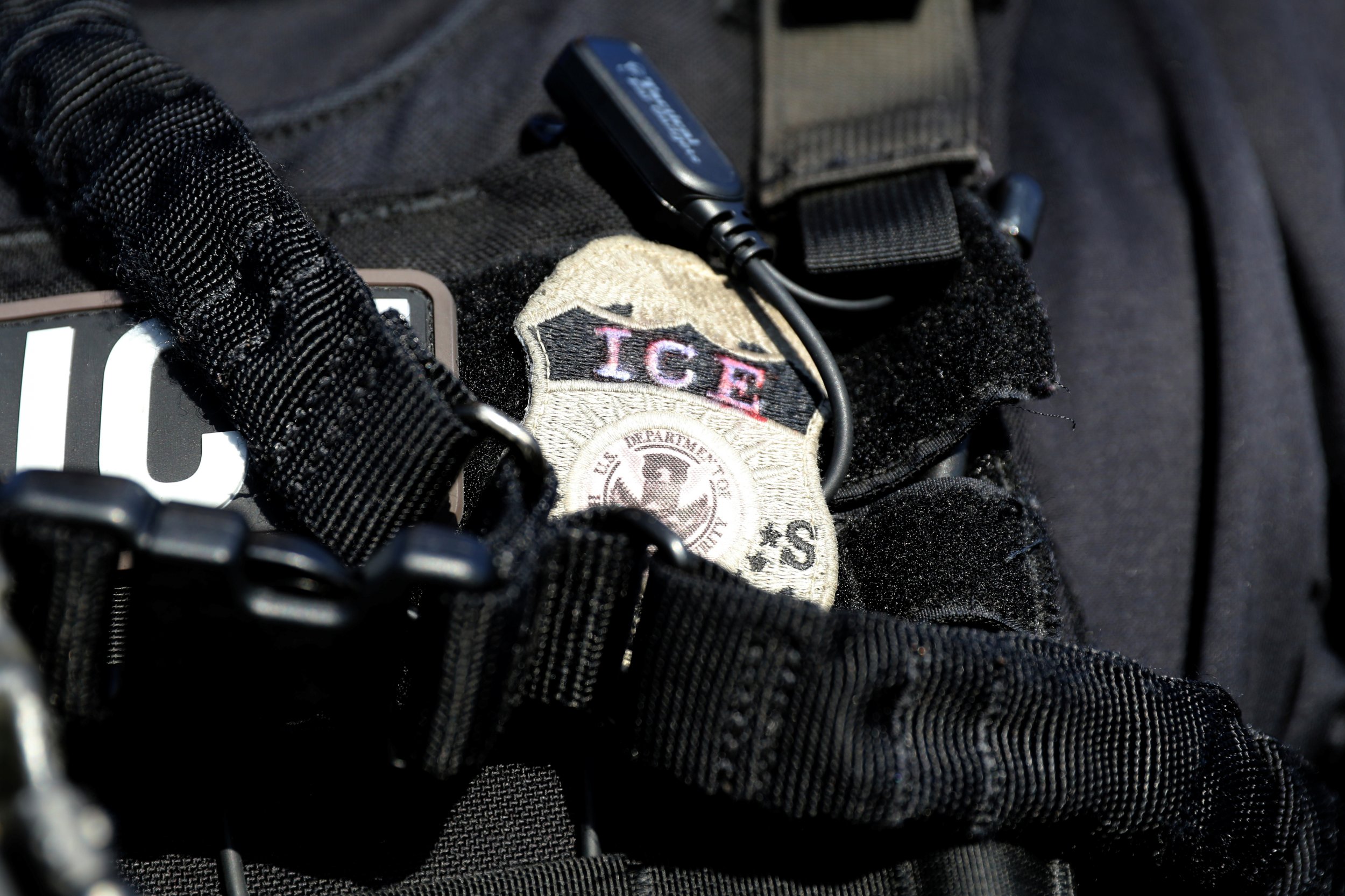 U.S. Immigration and Customs Enforcement was called on a man delivering pizza in New York City Friday and he now faces deportation.
Pablo Villavicencio, 32, was delivering a pizza to Fort Hamilton in Brooklyn when he was asked for "a valid identification document" by a guard. When Villavicencio did not present it, the guard called ICE and he was arrested, according to his wife Sandra Chica who spoke to New York City Spanish language newspaper El Diario.
Chica, who is a citizen, told the paper that she and Villavicencio have two daughters and that they began the process to get a legal status for her husband, who was in the U.S. illegally, in February.
"There aren't any words that can define the drama that my daughters and I are living. From one moment to the next, life changed for us and all I ask for now is for them to not deport my husband, to give him an opportunity," she told El Diario.
The base's chief of public affairs, Cathy SantoPietro, told Newsweek in a statement that Villavicencio had entered the base to make a delivery and signed a waiver permitting a background check to get a daily pass. The check turned up an ICE warrant. The statement also called the background check standard procedure.
Chica held a press conference Wednesday with New York City Councilor Justin Brannan and Brooklyn Borough President Eric Adams at the base. The politicians said they are seeking answers.
"(He) never had a problem entering the Army base before, he always used his NYC ID…something has changed," said Brannan. "What happened here? Is this part of some new Donald Trump deportation strategy? This is what we need to know. Why was Pablo singled out? Why was this time any different than all the other times Pablo came to deliver food to the base?"
Brannan said that the base took the pizza before Villavicencio was detained.
"Is our city, state and nation any safer today because they took a pizza delivery guy off the streets? That's why we're here today; this is absolutely ridiculous. They are tearing families apart," said Brannan.
Adams pointed to the couple's daughters who attended the press conference.
"(The) American dream was shattered when their dad went from delivery to detention. That is unimaginable," said Adams.
ICE told Newsweek in a statement that Villavicencio "is an illegally present citizen and national of Ecuador. In March 2010, he was granted voluntary departure by an immigration judge, but failed to depart by July 2010 as ordered."
ICE said that he remains in custody pending his removal.