ICE Arrested A Woman Accused Of Assaulting A Man Wearing A MAGA Hat. Now She's Facing Deportation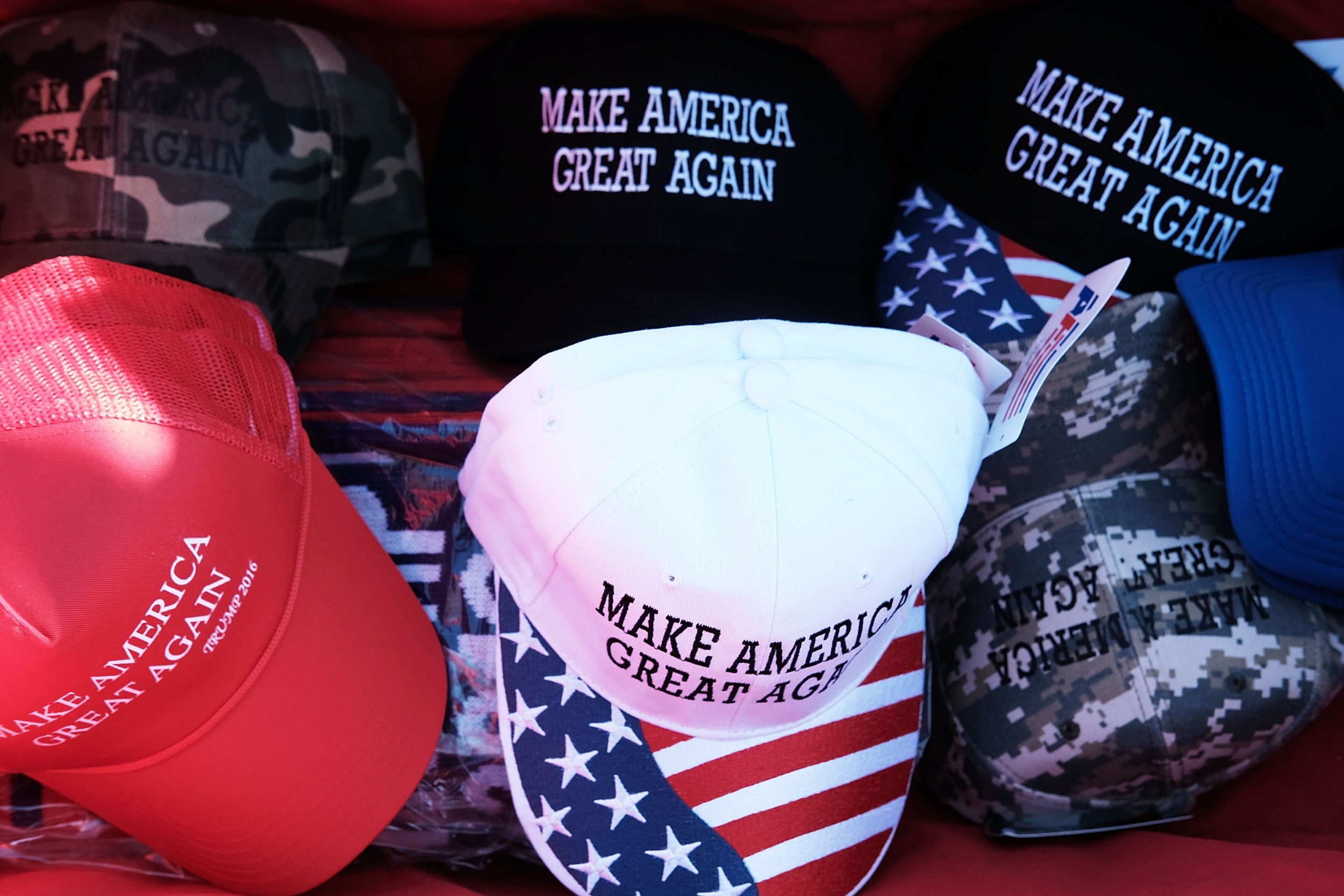 A Brazilian woman accused of assaulting a man wearing a Make America Great Again (MAGA) hat at a restaurant in Falmouth, Massachusetts, is now facing deportation after she was taken into the custody of the U.S. Immigration and Customs Enforcement agency shortly after being arrested by local police over the incident.
In a statement provided to NBC Boston 10, John Mohan, a public affairs officer for ICE's Boston office said Rosiane Santos, 41, is "an unlawfully present citizen of Brazil."
"Santos is currently facing local charges for assault and other offenses," Mohan said. "She is presently in ICE custody and has been entered into removal proceedings before the federal immigration courts."
Last week, Santos reportedly pleaded not guilty in Falmouth District Court to charges of assault and battery and disorderly conduct over the February 15 incident at the Casa Vallarta Mexican restaurant in Falmouth.
Video of the altercation appears to show Santos standing behind a man wearing a MAGA hat branded with President Donald Trump's favorite slogan.
"This is the problem," the man, who has since been identified as Bryton Turner, says in the video. "Ignorant people like this. I'm just trying to sit here, eat a nice meal."
Santos then approaches Turner and tries to pull the MAGA hat off his head as he struggles to keep it on. Police have said that Santos also allegedly hit the restaurant-goer in the head before walking out of the restaurant.
According to NBC Boston 10, court documents show that when police asked Santos why she approached Turner, she said it was because he supports President Donald Trump.
Santos had reportedly been released by local police on her own recognizance but was taken into ICE custody on Tuesday. It is unclear how ICE became aware of Santos, however, or whether local police alerted the immigration agency to her arrest.
The 41-year-old's husband, Emmanuel Santos, told Boston 25 News that he did not think "ICE would've been involved if it wasn't for the video" of the February 15 incident.
He said he believed that Turner, not his wife, instigated the incident by wearing a MAGA hat "to a Mexican restaurant." "I think you were trying to provoke some people," he said of Turner.
Of his wife, Emmanuel Santos said: "Being a foreigner you go through a lot. She's been through a lot in her life. She felt she had to stand up for herself and for other people."
The Falmouth Police Department and ICE have not immediately responded to a request for comment.
In recent months, there have been a number of incidents in which have centered around the "Make America Great Again" hat.
Earlier this week, an 81-year-old man was allegedly attacked in New Jersey by someone who had approached him over his signature red MAGA hat.
The man was left with minor injuries from the alleged attack, which he said took place at a supermarket, according to CBS New York.
In July 2018, a man was arrested in San Antonio after video surfaced showing him harassing a teenager for wearing the MAGA hat at a Whataburger restaurant. In the video, the man appears to hurl a drink at the teenager before walking away with the red cap.