Former Acting ICE Director Thomas Homan criticized Representative Alexandria Ocasio-Cortez, the Democrat from New York, while appearing on Fox News, claiming she owed the agency "a thank you...rather than misinformation that she always puts out."
Speaking on prime-time television from the Oval Office on Tuesday night, President Trump advocated for his long-promised border wall while claiming there was a "crisis" along the southern border of the United States. Ocasio-Cortez appeared on MSNBC's The Rachel Maddow Show soon after and slammed the president.
Ocasio-Cortez said, in part, while speaking to Maddow:
"The one thing that the president has not talked about is that he has systematically engaged in the violation of international human rights on our border. He has separated children from their families. He talked about what happened the day after Christmas. On the day of Christmas, a child died in ICE custody. The president should not be asking for more money to an agency that has systematically violated human rights. The president should be, really, defending why we are funding such an agency at all. Because right now, what we are seeing, is death."
Homan took umbrage with Ocasio-Cortez's comments after Fox & Friends host Brian Kilmeade asked him if he was "steamed" about the representative's comments.
"It's incredible, every time she opens her mouth she's wrong," Homan said, in a clip posted to Mediaite. "Supposedly she went to college in Boston. She must be an embarrassment to that institution."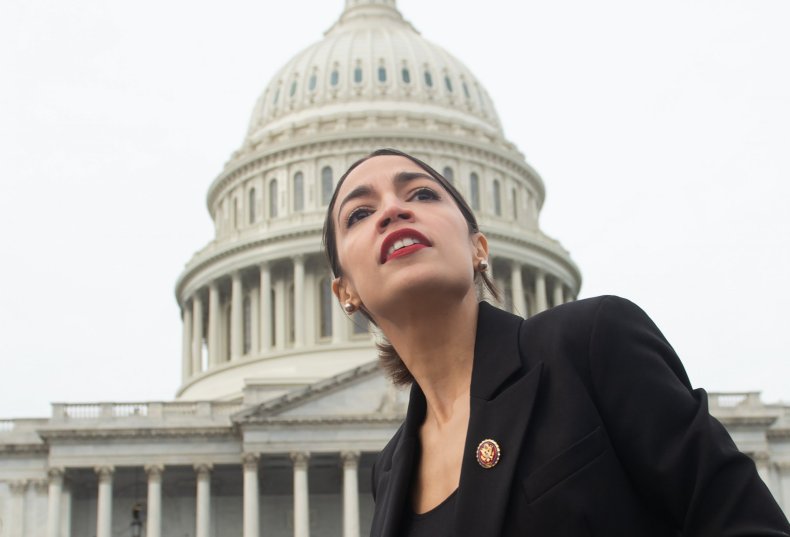 Homan went on to assert that no child had died in ICE custody. Eight-year-old Felipe Alonzo-Gomez died in the custody of U.S. Customs and Border Protection.
"First of all no child died in ICE custody, that was a different agency, it was border patrol," he said. "And they did everything they could do to save that child's life. That child was in bad shape. You want to blame something for deaths in custody? Blame the Democrats that caused these loopholes that cause these families to come in the first place."
Homan also went on to say that ICE arrests many human rights' violators.
"[Ocasio-Cortez] ought to be saying thank you," Homan said. "She's from New York. ICE agents have arrested and removed thousands of criminals from the streets of New York that were released from sanctuary jails that she supports. So, a thank you would be nice, rather than the misinformation that she always puts out."
The government remains in a partial shutdown—meaning more than 800,000 federal employees are going unpaid, according to The Washington Post—after Trump refused to sign a stopgap spending bill over his demand for funding for his long-promised border wall.