Ice Cream Man Michael Keetley Back in Dock over Unsolved Double Murder
An ice cream man left disabled after he was shot and robbed of $12 by two gunmen has been accused of tracking the suspects down and killing them both.
Michael Keetley, 53, was attacked in January 2010 outside his brightly-colored truck in south Hillsborough County, Florida. Some 10 months later, on Thanksgiving Day, brothers Juan Guitron, 28, and Sergio Guitron, 22, were gunned down.
Prosecutors at a new trial that began Monday alleged Keetley had believed the siblings were the pair who had robbed him, and so he had turned vigilante and hunted them down seeking revenge. He allegedly shot another four men during his rampage, prosecutors claim, although those men survived their injuries.
Keetley has denied being behind the double murder and mass shooting and has continued to maintain the position after spending more than 10 years in Falkenburg Road Jail before finally standing trial in 2020. The delay was caused by legal wrangling over representation, the amount of evidence, and the number of witness statements to be trawled through, according to the Tampa Bay Times.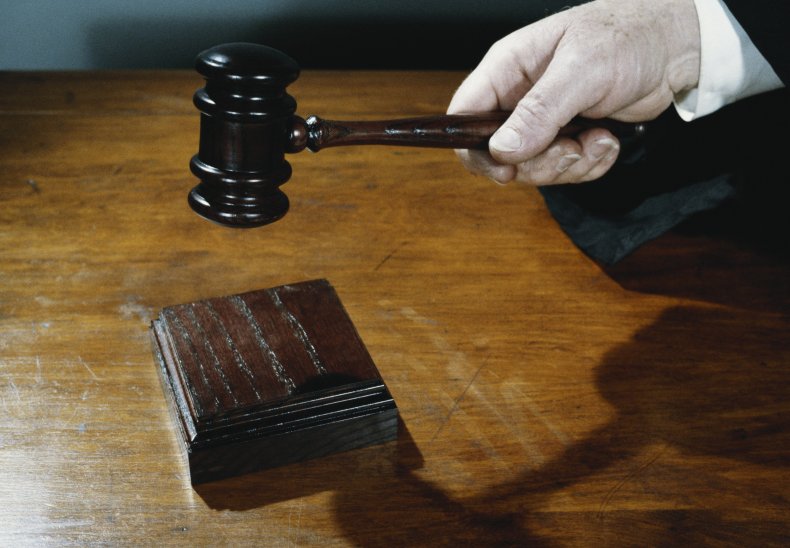 The jury could not reach a unanimous verdict in the 2020 case, with two jurors believing Keetley was guilty while the 10-strong majority believed him to be innocent. A mistrial was declared.
Keetley is now back in the dock for a second time on two counts of first-degree murder and four counts of attempted murder.
The Guitron brothers were killed by a gunman wearing a "sheriff" T-shirt who stormed a home in Ruskin where some men were playing cards together in the early hours of the morning, according to Law & Crime. He forced the group to lie on the floor and asked for their identification before shooting them all, killing the two siblings. One of the survivors later identified Keetley and alleged he was the shooter.
The former ice cream seller has said his injuries would have prevented him from wielding a gun. He sarcastically asked officers during his police interview: "What am I going to do? Hobble over there and shoot them left-handed?"
Earlier that year, he had been shot in the hand, arm, chest, and leg, the Tampa Bay Times reported. He had undergone multiple surgeries and at the time of the shooting, he was living with his parents because he was unable to properly look after himself. Nerve damage in his hand made it hard for him to grip objects and he walked with a limp, the newspaper added.
Keetley's new trial began with opening statements on Monday in Tampa and is expected to last for around three weeks. He faces life in prison without the possibility of parole if convicted.
"Obsessing about revenge," Assistant State Attorney Jennifer Johnson told the court. "That's what this case is about." While defense attorney John Grant said: "Michael Keetley is not guilty because he did not do it. He did not do it, because he could not do it."
Newsweek has reached out by email to both attorneys for comment.