Ice Cream Recall: How to Find Out If Your Ice Cream Might Have Metal In It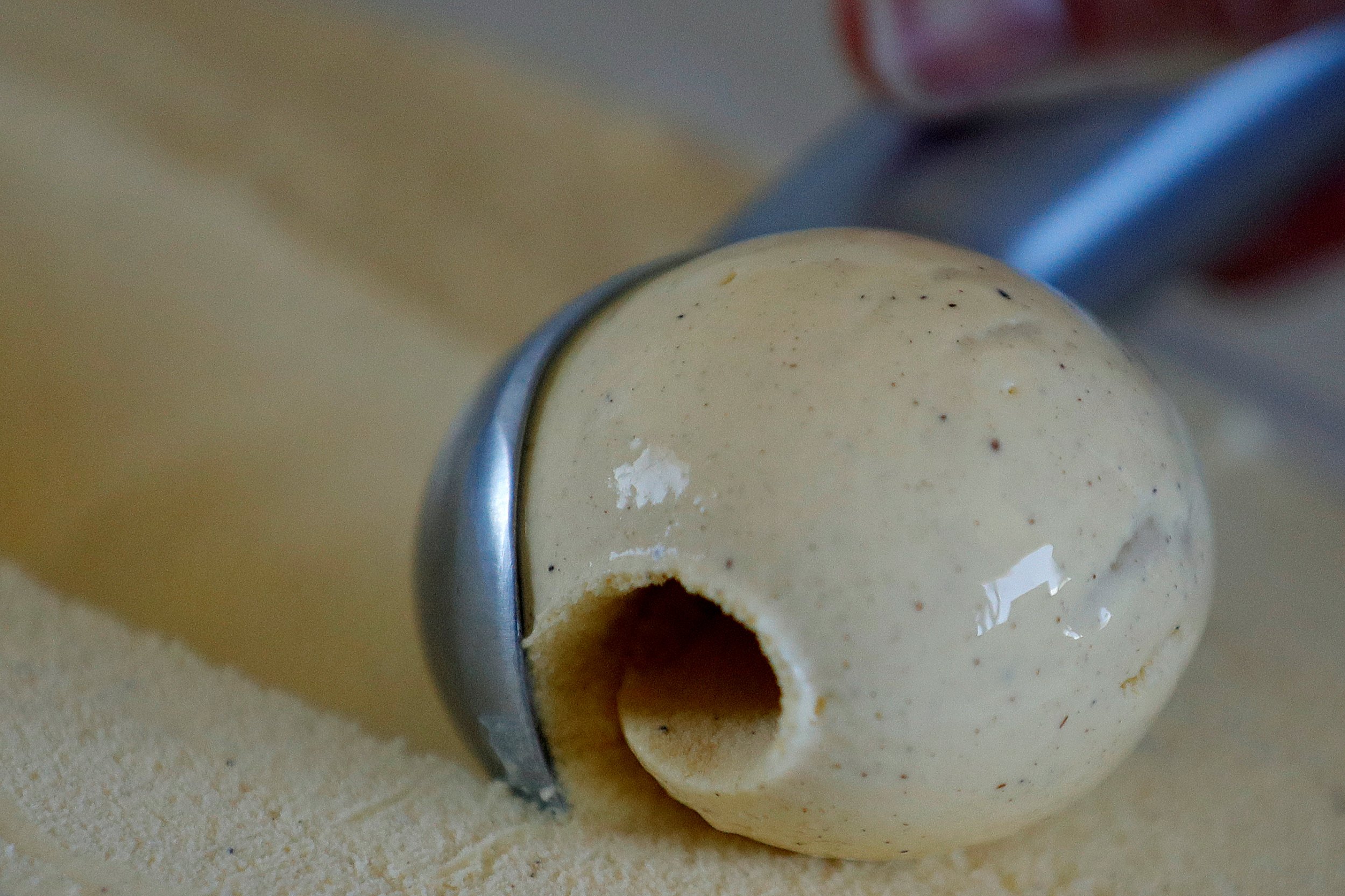 A favorite summer treat was just recalled from grocery stores across Texas and Mexico. The supermarket chain H-E-B voluntarily recalled several flavors and sizes of ice cream Wednesday.
EconoMax and Hill Country Fare ice creams, along with Creamy Creations sherbets, were recalled "for broken metal in processing equipment found during routine maintenance," the recall from H-E-B said.
As of Wednesday, nobody had been injured or sickened by the potentially contaminated dessert, but the stores were taking precaution. The ice creams and sherbets were pulled from shelves and were no longer on sale said the recall notice. The company said anyone with a recalled container can return it to the store for a full refund.
The grocery store listed the UPC numbers and best by dates of the recalled products on its website for those wondering whether or not their ice cream or sherbet is one of the products that was recalled. Also called the universal product code number, the UPC is the number that appears on the barcode of a product. On the actual ice cream containers and for all the ice creams and sherbets that might be contaminated, the UPC is 10 digits long.
Additionally, they all begin with the same first five digits because those digits are the company prefix to the product. For this particular recall, all of the items begin with the number 41220 before the product numbers and the check digit that follow. The list of the product numbers and full UPC numbers is available on the H-E-B website.
The products were also sold at Mi Tienda, Central Market and Joe V's Smart Shop, KTRK-TV reported.
So far in 2018 throughout the United States, there have been recalls on ice pops, broccoli, coffee, eggs, and one particularly large recall on romaine lettuce. Some of the products are recalled as a preventative measure following a routine check, while others, like the romaine lettuce, are reaalled when an outbreak of illness or injury is linked to the product. Recalls are meant to help reduce any possible risk that may or may not come from a possible contamination.
H-E-B also recalled sliced salad olives last week over the possibility of glass pieces in the product. Both the olives and ice cream/sherbet recalls are listed on the United States Food and Drug Administration website.