Looks like CNN got cold feet about Ice Cube's Thursday evening appearance. The actor Tweeted Thursday afternoon, announcing that he would no longer be appearing on Chris Cuomo's show Cuomo Prime Time.
"So the POWERS that be cancelled my interview on @CuomoPrimeTime tonight," he wrote. "I've actually been ban from @CNN for a few months so I was surprised they even asked. But it seems like they can't handle the truth."
This cancelation comes a day after Cube's tweet about endorsing President Donald Trump resurfaced on Twitter. He responded by quoting the tweet, dated August 2016, simply saying: "I haven't endorsed anybody."
"I will never endorse a m********a like Donald Trump," he tweeted over four years ago. "EVER!!!"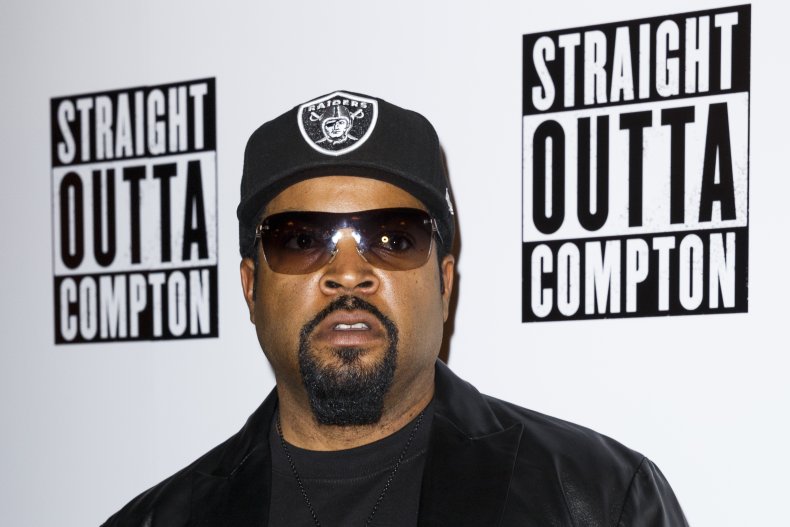 Despite claiming that he is not pro-Trump, Cube also confirmed that he had been in touch with the president. One of Trump's senior advisors thanked him for stepping up to work with the president's administration "to help develop the Platinum Plan," which has the goal of helping black communities.
Additionally, the rapper posted a video on Sunday, expressing skepticism towards politicians, especially former Vice President Joe Biden and his running mate, Senator Kamala Harris. He also called for the Black community to band together in a fight against systemic racism.
"There's systems in place, as we all know. It ain't cause we ain't doing what we're supposed to do as Black people, because, of course we all could do better. There's s**t that we need to do to clean up ourselves and our community, but besides that s**t, the system is f**ked up," he began the clip.
"I don't know if we could count on any parties to get us out this s**t, to be honest. So we are going to have to do lots of things different as a Black community."
Later on in the video, Cube admitted: "Everybody's been mad at me, cause I haven't been on the f**king-y'know-the gravy train of these candidates, especially Joe Biden and Harris. I don't trust none of them. No president has done right by us. So I don't trust none of them."
Whether Cube will endorse Trump or Biden for this election remains unclear.
Newsweek did not receive comment from Ice Cube or Chris Cuomo's show Cuomo Prime Time at the time of publication.
Updated 10/15/2020 at 1:35 p.m., EST: This article has been updated to include further context.