Ice Cube Slams Kareem Abdul-Jabbar For Calling Him Anti-Semitic, Says Kareem Was Paid 'Thirty Pieces of Silver'
Ice Cube on Wednesday used social media to lay into former basketball great and longtime activist Kareem Abdul-Jabbar, who called earlier remarks by Ice Cube "anti-semitic" and "remorseless."
Ice Cube rose to prominence in the 1980s—when Abdul-Jabbar still played in the NBA—and then became a well-known TV and movie actor beyond that and until today.
Abdul-Jabbar wrote a recent column for the Hollywood Reporter, in which he took a jab at Ice Cube by saying the rapper's "10 daylong series of tweets, which involved some creepy symbols and images, in general implied that Jews were responsible for the oppression of blacks."
Other celebrities and sports stars, including Nick Cannon, DeSean Jackson, Stephen Jackson and Chelsea Handler, promoted, said or wrote similar anti-semitic opinions. Though these four have walked back their words and are still trying to right a wrong, Ice Cube didn't follow suit. He didn't back down.
"What if I was just pro-Black?," Ice Cube said. "This is the truth brother. I didn't lie on anyone. I didn't say I was anti anybody. DONT BELIEVE THE HYPE. I've been telling my truth."
Abdul-Jabbar's immediate response was, "His "truth" was clearly anti-Semitic but, like Trump, he believes his truth exists outside facts. As writer Roxane Gay summed it up: "It is impossible to take you seriously with regards to social justice or anything when you post anti-Semitic imagery. What the f&*# are you doing?""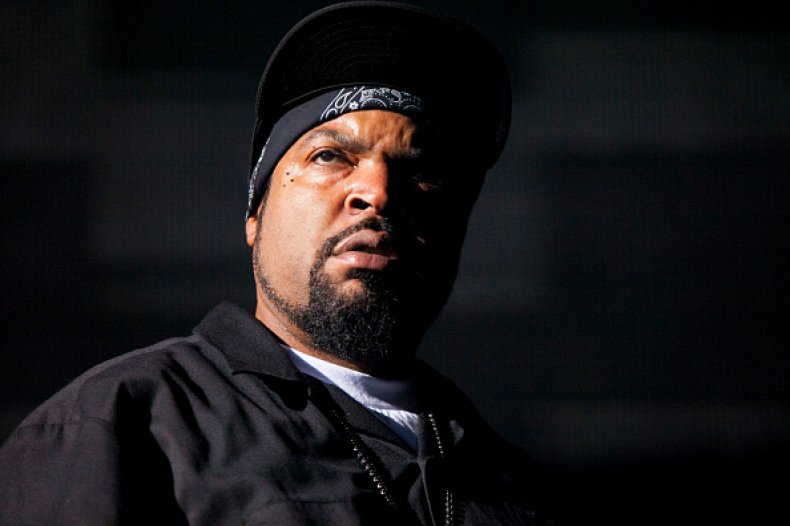 Ice Cube slammed the former basketball great on Twitter on Wednesday, and pulled a biblical reference while doing it.
"Shame on the Hollywood Reporter who obviously gave my brother Kareem 30 pieces of silver to cut us down without even a phone call," Ice Cube wrote.
Thirty pieces of silver in the Bible is often referred to as Judas betraying Jesus for that amount of compensation.
Cannon on Wednesday publicly apologized for anti-Semitic comments on his podcast, just one day after he was dropped by ViacomCBS.
While interviewing former Public Enemy member Professor Griff on an earlier episode of the show, Cannon's Class, Cannon said "Semitic people are Black people."
"You can't be anti-Semitic when we are the Semitic people," Cannon said. "When we are the same people they want to be. That's our birthright." Cannon continued by saying Black people were "the true Hebrews."
ViacomCBS issued this statement on Tuesday when announcing they were dropping Cannon:
"While we support ongoing education and dialogue in the fight against bigotry, we are deeply troubled that Nick has failed to acknowledge or apologize for perpetuating anti-Semitism, and we are terminating our relationship with him."