Why Ice Cube Turned Down A Call with Kamala Harris
Ice Cube has revealed that he turned down a call with Senator and vice-presidential nominee Kamala Harris.
The rapper and actor, who has been critical of both the Biden and Trump campaigns in the run-up to the election told Fox Soul's Cocktails with Queens that he declined an invitation to participate in a zoom call with Harris and "other entertainers" because he didn't feel it would be "productive."
Host Claudia Jordan asked: "Kamala Harris's folks reached out to you and wanted you to be on this Zoom call because they thought your voice was important. Why did you choose to not participate in that?"
To which Cube, whose real name is O'Shea Jackson, replied: "We had spent a lot of people's time putting the contract with Black America together, and I just thought that getting on a Zoom call with 12 other entertainers all shooting what they believe needs to be done, to me wasn't going to be productive."
The Boyz N the Hood actor added that his lawyer "has a connection with Kamala Harris, and I was promised a call that I never received. So that's why I didn't feel like I wanted to be on that Zoom call."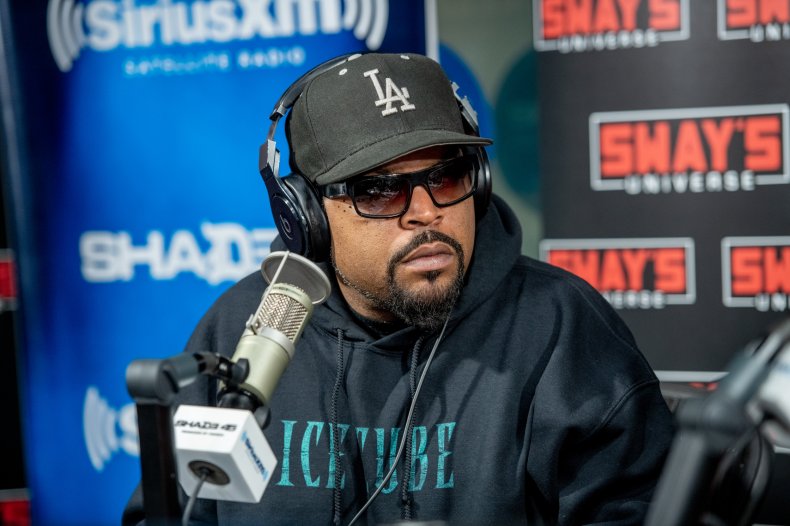 The 51-year-old said he would have preferred to have a one-on-one call with the vice presidential nominee.
"I want to get things done, I don't want to just spin my wheels, talk to people who can't really make it happen."
Jordan pointed out that Harris is likely very busy campaigning this week.
"When I had the zoom call with the DNC, the Democratic Party, we was on the call for probably over 45 minutes, and we never even got to the Contract with Black America," Cube said. "We never went through any of the points that needs to be dealt with when it comes to the situation in this country."
He added: "I don't feel like I made a mistake for not being on the call [with Harris]," he said.
Cube is currently at the center of a controversy regarding the confirmation that he is an adviser on the Trump campaign's "Platinum Plan" for Black America—although he has said he is not endorsing Trump for president.
"I'm willing to work with both teams, but I'm just working with whoever is willing to work with me," Cube said on CNN.
This week also saw Ice Cube accuse Rep. Cedric Richmond that he said was told by Democrats to wait until the election to make demands on behalf of the Black community.