ICE Detention Centers Aren't Adequately Inspected, With Problems Going Unaddressed for Years, DHS Report Finds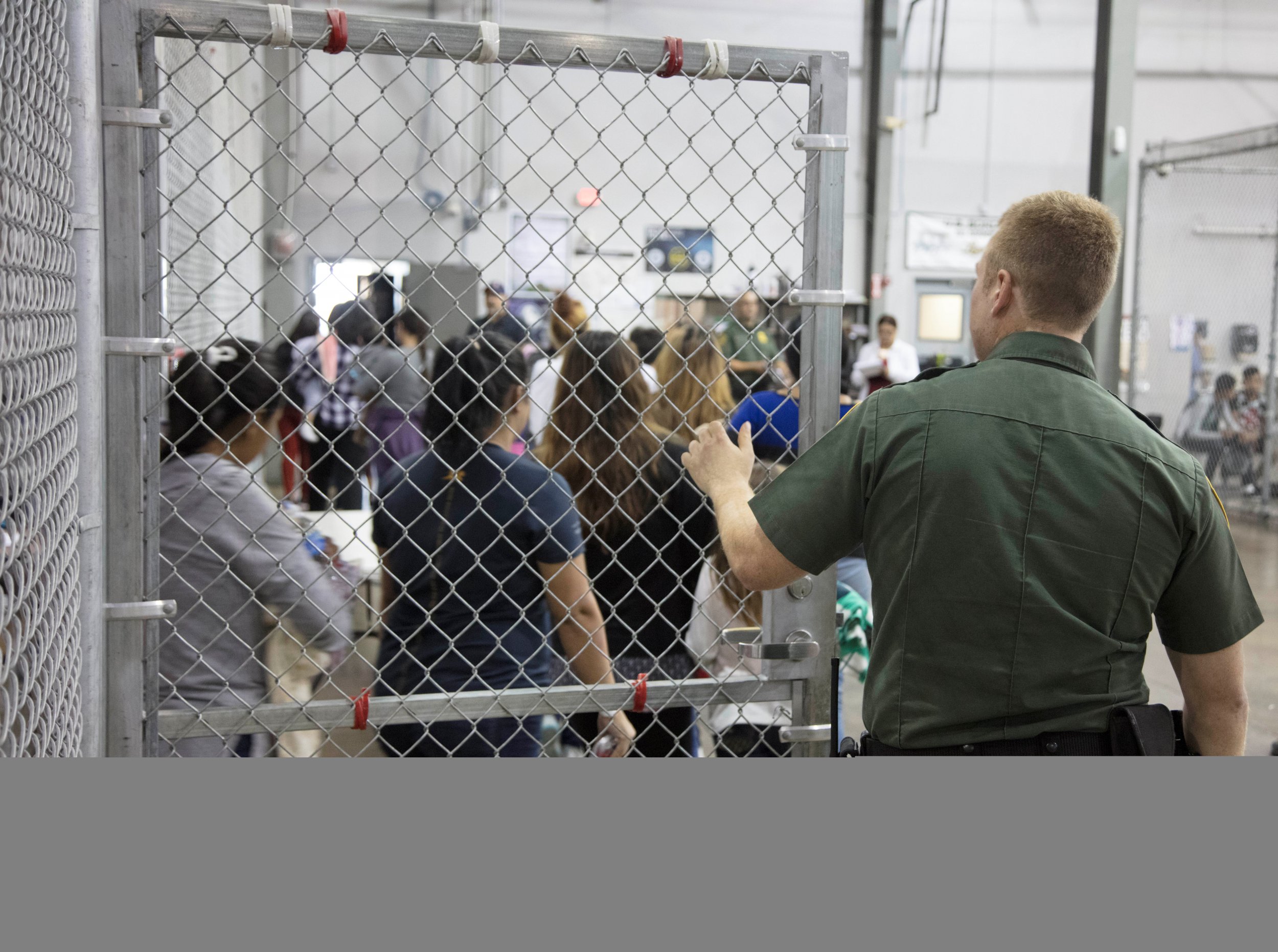 As the Trump administration continues to follow through on its "zero tolerance" immigration practice, the detention centers used to house those who cross the border illegally have come under increasing public scrutiny.
Some politicians have likened the centers to "prisons," and videos showing children locked in cages have gone viral on social media.
A Department of Homeland Security (DHS) report released this week came to the conclusion that inspections of these facilities "do not ensure adequate oversight or systemic improvements in detention conditions, with some deficiencies remaining unaddressed for years."
The detention centers are monitored and run by the Immigration and Customs Enforcement (ICE) agency. In 2017, the agency detained an average of nearly 40,000 immigrants a day in 200 centers across the country.
The report also concluded that ICE does not do enough to follow up on identified problems within these centers and does not "consistently hold facilities accountable for correcting them."
ICE has been highly criticized for separating children from their parents at the southern border as a result of the Trump administration's "zero tolerance" practice announced in April. On Thursday, dozens of protesters were reportedly arrested for holding a sit-in in the Senate building, many of them calling for the total abolishment of the agency.
Prominent politicians have also echoed these sentiments. This week, Senator Kirsten Gillibrand and New York City Mayor Bill de Blasio both joined the list of people calling for the government agency to be dissolved. Last week, 19 ICE agents wrote a letter to Homeland Security head Kirstjen Nielsen calling on their own agency to be disbanded.
DHS made five recommendations that would help ICE run these centers more smoothly. One option included reinstating an outside quality assurance program to ensure that inspection reports of these facilities are "thorough and accurate."
ICE officials have read the report and have agreed to make the suggested changes to improve oversight of these facilities. DHS expect these recommendations to be put into place by July 31, 2019.
The report comes as both government agencies prepare for "a potentially rising number of detainees and facilities" as all immigrants crossing the U.S.-Mexico border illegally are now facing criminal charges and awaiting trial.