ICE and CBP Have Detained An 18-Year-Old U.S. Citizen for Three Weeks Says Attorney
An 18-year-old American citizen has been held in U.S. Customs and Border Protection and Immigration and Customs Enforcement custody for over three weeks and his family fears he will soon be deported, according to the teenager's lawyer.
Francisco Erwin Galicia, born in Dallas, was stopped at a CBP checkpoint in Southeast Texas, the teen's lawyer Claudia Galan, told The Dallas News. The boy was traveling with his younger brother and friends to a soccer tournament at Ranger College when his car was stopped by border protection agents. Galicia had a Texas State ID which is obtained with a Social Security number and his little brother, who is not a U.S. citizen, had a high school ID.
Francisco Galicia told his mother that he was detained because he did not have a U.S. passport with him and the agents who stopped him refused to believe that the other documents he was able to present were real. His 17 year-old brother, Marlon Galicia, was detained for two days before he signed a voluntary deportation form. He is now staying with his grandmother in Reynosa, Mexico.
Galicia's, according to his lawyer, has been held in CBP custody for three weeks without access to a phone. He was transferred to ICE custody on Saturday where he was allowed to make a collect phone call to his mother.
Galicia's attorney told The Dallas News that she met with CBP officers and showed them Galicia's birth certificate and other documents to prove that he was an American citizen but he was not released, she says she has faxed those same documents to ICE.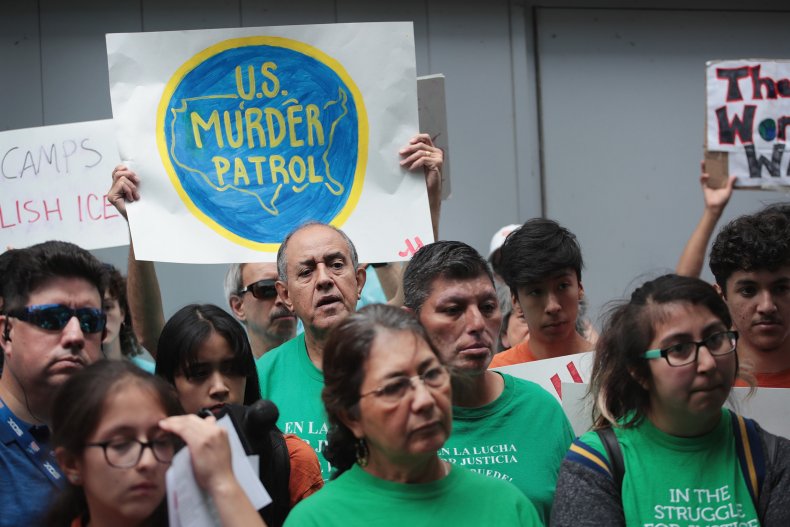 The Dallas Morning News was able to review the birth certificate which listed Francisco as being born in a Dallas hospital in December of 2000. The ICE database lists him as being born in Mexico. Galicia's mother said she lived in Dallas between the years of 1998 and 2001.
The problem, according to his lawyer, is that the teen's mother took out a U.S. tourist visa in his name before he turned 18 and said that he was born in Mexico. His mother said she believed that was the only way he would be able to travel between Mexico and the U.S.
New York Representative Alexandria Ocasio-Cortez tweeted about the story late Monday evening. The Los Angeles Times found in an April 2018 investigation that ICE had released nearly 1,500 people from its custody since 2012 after completing investigations of citizenship claims.