Yale Dean Calls on ICE to Stop 'Inhumane' Deportation of Ph.D Student's 'Critically Ill Mother'
The dean of Yale's Graduate School of Arts and Sciences is calling on the U.S. Immigration and Customs Enforcement agency to reconsider plans to deport the critically ill mother of a student at the Connecticut school.
Just two weeks after launching a GoFundMe page to support his detained mother, who is still recovering from stage four cancer, Yale Ph.D. student Cristian Padilla Romero said he had been informed by ICE that a decision had been made to deport her back to Honduras.
"ICE has repeatedly denied the severity of my mother's urgent medical condition and continues to pursue her deportation without ensuring she would receive adequate medical care if deported," Romero, who is undocumented, said in an update to his GoFundMe page, which has so far raised more than $38,800.
"Instead of releasing my mother from detention so that she can see her oncologist and attend to her still pending legal motions, they are pursuing a cruel and expedited removal process, and accepting the possibility of deporting my mother to death," Romero said.
"We have no evidence that ICE or the Honduran Consulate has secured the proper medical and identifying documents that my mother would need in order to receive immediate access to the Honduran health care system," he added.
According to Yale Daily News, Romero's mother, Tania Romero, was detained back in August after being stopped for a traffic violation. Since then, she has been held in the Irwin County Detention Center in southern Georgia, now awaiting her deportation.
Tania Romero is still recovering from oral cancer, according to her son, however, and has experienced a decline in her health while being forced to spend months in ICE detention.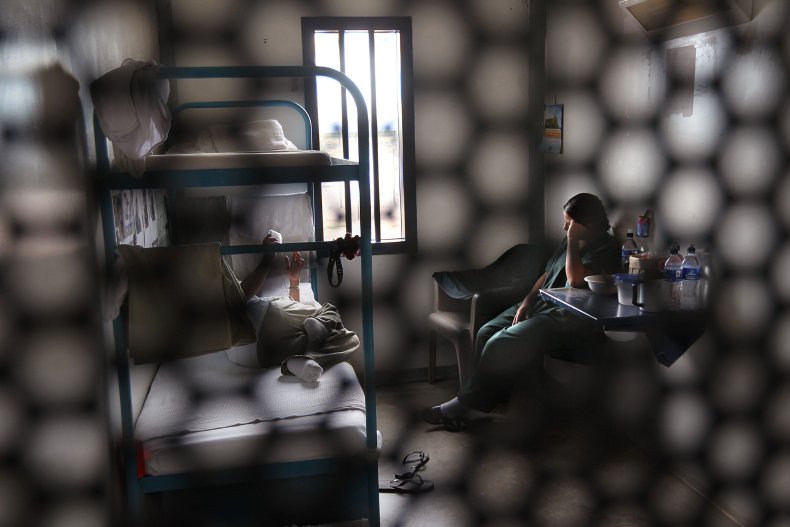 In an impassioned plea on Monday, Lynn Cooley, the Dean of Yale's Graduate School of Arts and Sciences, called ICE's decision to deport Romero's mother "inhumane."
"I do not dispute the legal status of Cristian and his mother; as a matter of law, they are undocumented immigrants," Cooley wrote in an opinion piece for The Atlanta Journal-Constitution. "But it's time to rethink the legal parameters," she said.
"Whatever your opinion about how the Romeros came to this country, knowingly making it impossible to obtain necessary medical care is inhumane," she said. "The Romero family reminds us that this is a country built on the hard work and intellectual abilities of immigrants. We should not block access to the resources that make them—and all of us—better."
Cooley said that as the dean of Yale's Graduate School of Arts and Sciences, she would be standing behind her doctoral student "as he awaits news of the impending deportation of his critically ill mother."
"My heart goes out to his family, and I worry that Cristian's family crisis will jeopardize his ability to succeed in the long journey to a Ph.D.," she wrote.
Newsweek has contacted Romero and ICE for comment for this article.