ICE Detainee Facing Deportation Kills Himself After Being Taken Off Suicide Watch
A Russian man facing deportation back to his home country has died after trying to take his life at one of the U.S. Immigration and Customs Enforcement agency's most notorious detention facilities.
Mergensana Amar, 40, was removed from life support on Saturday afternoon after attempting to take his own life on November 15, according to a press release from ICE.
According to The Washington Post, Amar had been briefly placed on suicide watch after his jailers at the Northwest Detention Center in Tacoma, Washington, found a handmade rope under his bed.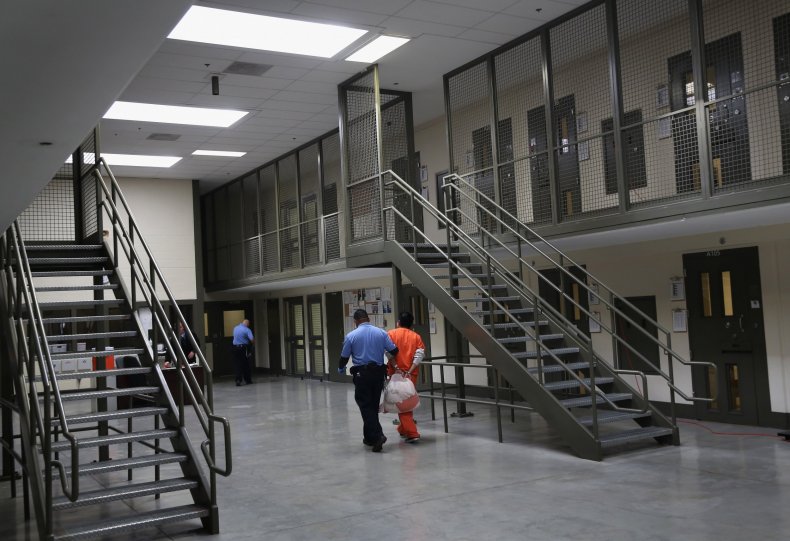 On November 15, after being removed from suicide watch, Amar tried to kill himself in his cell, with workers finding him there, unresponsive.
The incident would have taken place 10 days after the Russian national was handed a final order of removal on November 5, with ICE planning to deport him out of the country later in the month.
In its statement, ICE said Amar had initially been taken into ICE custody after seeking admission at a U.S. port of entry without the proper documentation to enter or remain in the U.S.
ICE said that while Amar remained on life support until November 24, medical records will mark his official date of passing as November 18, "as brain activity ceased on that day."
"The preliminary cause of death has been identified as anoxic brain injury to asphyxiation," ICE said.
Maru Mora Villalpando, a community organizer with NWDC Resistance, an organization that tried to help Amar, told the Post she believes the 40-year-old's death "is an example of the lengths that ICE will go to keep people in detention."
"They could have released him and they decided not to. He kept telling us, 'I'd rather die here than be deported.' They cannot say they didn't know, or they didn't see it coming."
In addition to Amar having been placed on suicide watch, the Russian national also participated in a weeks-long hunger strike, making his feelings about his detention known to detention center workers.
"Despite his previous participation in a hunger strike, Amar remained in good physical health...and was monitored daily by ICE Health Service Corps medical professionals" until the day he tried to take his life, ICE said.
The agency said that while Amar had refused meals provided by the detention for "a number of days" he began consuming fresh fruit, electrolytes and meal replacement shakes on September 19, "consuming sufficient calories to be removed from hunger strike status on October 16."
ICE said it had not previously released the "timeline" of Amar's hunger strike status because the 40-year-old made "repeated threats to resume the hunger strike should its end be made public."
Amar was far from the only detainee at the center to have participated in hunger strikes at the Northwest Detention Center.
The center has seen more than a dozen hunger strikes led by detainees in recent years, with many protesting poor conditions, including limited food provisions and forced solitary confinement, according to CNN.
The facility, which holds more than 1,000 detainees, is situated within a toxic sludge field and federal Superfund site, where residential construction has been banned.
Amar is the second detainee to pass away in ICE custody in Fiscal Year 2019, with Cuban national Wilfredo Padron, 59, being pronounced dead on November 1 after a cellmate found him unresponsive in their cell at the Monroe County Detention Center in Key West, Florida.
ICE officials said they believed "cardiac-related natural causes" killed Padron. However, the results of an investigation into the cause of his death have yet to be released.
ICE has maintained that its Health Services Corps continues to "ensure the provision of necessary medical care services as required by ICE Performance-Based National Detention Standards and based on the medical needs of the detainee."
It said in its statement that "comprehensive medical care" is provided "from the moment detainees arrive and throughout the entirety of their stay."