ICE Director Uses Nazi Defence to Claim Border Policy is Not Like Hitler Regime: We're Just Following Orders
U.S. Immigration and Customs Enforcement (ICE) director Thomas Homan rejected comparisons of his federal agency to that of Hitler's Nazi regime earlier this week by saying that they are just following orders.
During a Fox News interview with Tucker Carlson on Monday, Homan was asked to respond to those who have compared "your behaviour to that of the Nazis." The ICE director responded: "I think it's an insult to the brave men and women of the border patrol and ICE to call law enforcement officers Nazis. They are simply enforcing laws enacted by Congress."
Homan seemed to be unaware that he used the same "just following orders" defence that was used by Nazis during the Nuremberg trials following WWII.
Later that day, Attorney General Jeff Sessions also appeared on Fox News where Laura Ingraham asked him to comment on the same comparison. Sessions took a different approach and highlighted that Trump's administration was not keeping immigrants from leaving the U.S., unlike Hitler's regime, which detained Jews in concentration camps.
"Well, it's a real exaggeration," he said. "Of course, in Nazi Germany, they were keeping the Jews from leaving the country, but this is a serious matter."
The interviews come amid growing public backlash against the Trump administration's "zero-tolerance" policy against illegal immigrants, which has resulted in children being separated from their parents at the U.S.-Mexico border and being held in detention centers.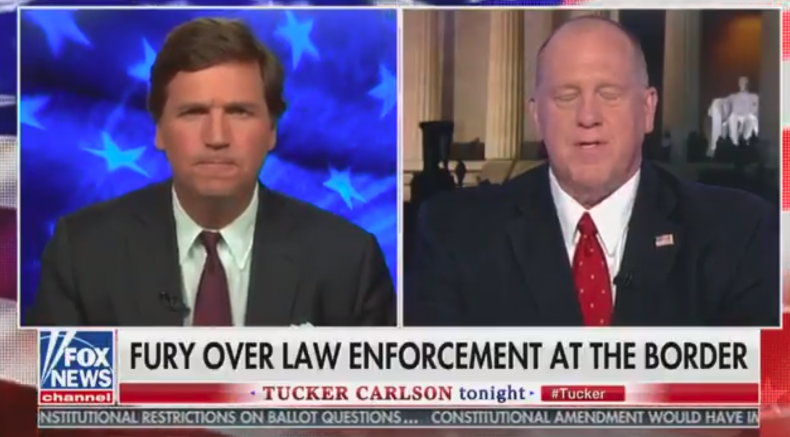 On Monday, Propublica released audio from inside a Texas detention center. In the clip, children can be heard desperately crying for their parents while one of the Border Patrol Agents loudly commented: "Well, we have an orchestra here… What's missing is a conductor."
That clip along with other images and videos of the detention centers housing immigrant children have prompted lawmakers to criticize the facilities, with some calling them "cages."
Watch the interview below: