Man Takes His Own Life After Being Separated From Family at U.S.-Mexico Border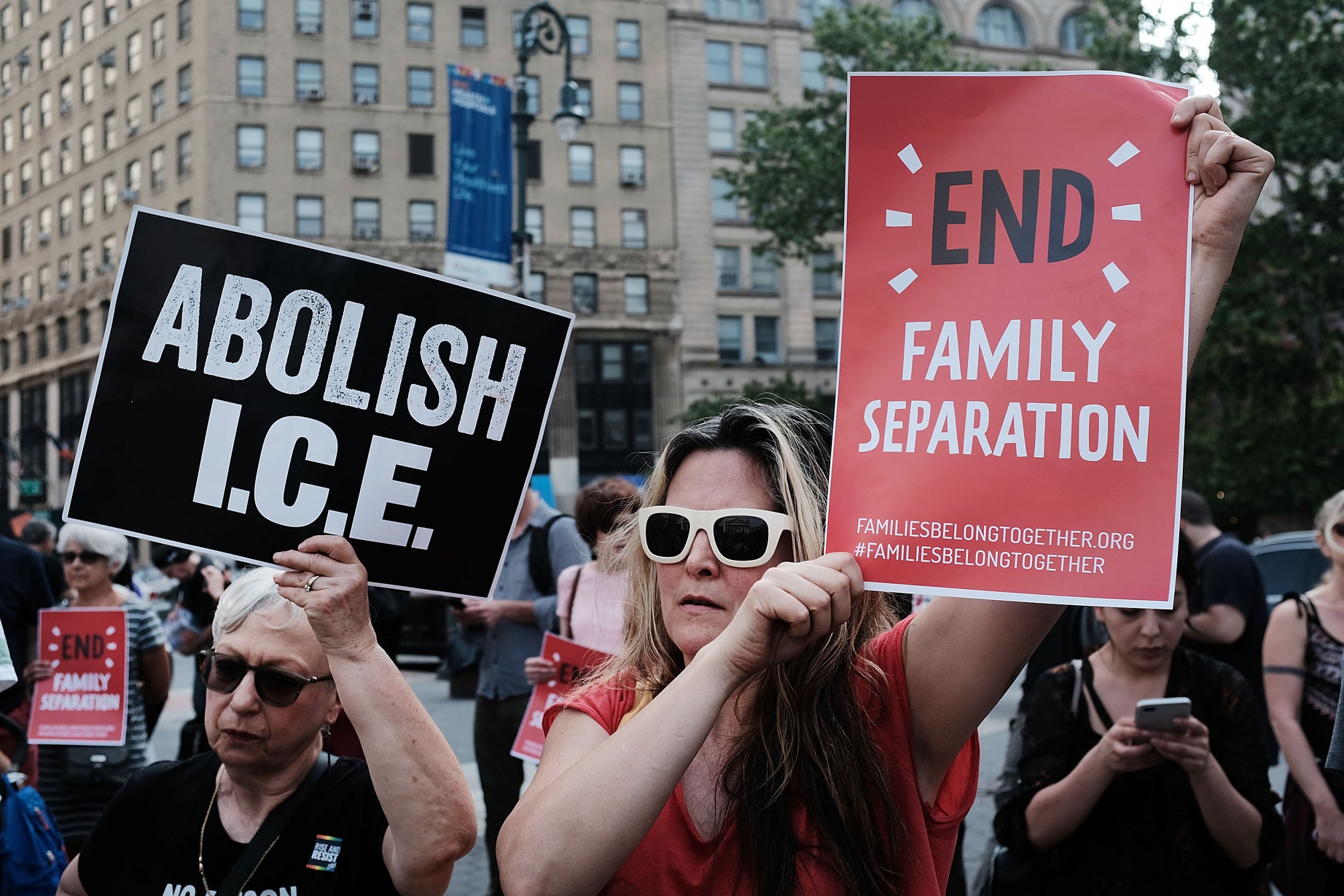 After being separated from his wife and three-year-old son when trying to cross the border into the U.S. last month, Marco Antonio Muñoz took his own life while being held in custody at a Texas jail.
The sheriff's report, obtained by The Washington Post, stated that the 39-year-old Honduran man was found on the floor of his jail cell. The cause of death was defined as a "suicide in custody."
Border patrol agents told the Post that after being told he would have to be separated from his family Muñoz "lost it" and as a result physical force had to be used to take the child from his arms.
His agitated state caused the agents to take him to a more secure location than a simply local jail, so Muñoz was brought to an isolation cell at the Starr County Jail in Rio Grande City. Officers booked Muñoz at nearly 10:00 p.m. on May 12 and reportedly checked on the man every 30 minutes. But the next morning they found him dead in his cell.
The incident has yet to be publicly announced by the Department of Homeland security.
Muñoz's death occurred around the same time the Trump administration announced its "zero tolerance" policy when it comes to the prosecution of all immigrants who attempt to enter the country illegally. The administration made clear that while there is no single law mandating that children be separated from their parents at the border, that is often the result when a guardian becomes incarcerated.
A new report from the administration, as reported by Reuters, estimates that almost 1,800 families were separated at the U.S.-Mexico border from October 2016 through February 2018. An anonymous government official told Reuters that these numbers have risen even higher in recent weeks, though there's no data available to the public on the exact amount of families separated since February.
These policies have drawn a lot of criticism and Democrats have recently introduced legislation that aims to prevent family separation at the border. The bill would only allow children to be separated from their families if they are signs of abuse, neglected, or being trafficked.
Civil rights groups have also taken action against the Trump administration's policies. The American Civil Liberties Union has filed a class action lawsuit against the federal government for separating families seeking lawful immigration status.
Immigration and Customs Enforcement chief Thomas Homan defended family separation when speaking to the United Nations last week stating that while "it's sad to see children cry when you take a parent out of a home" it "doesn't mean that we ignore the law."