Is ICE Forcing Separated Parents to Choose Between Deportation or Reunifying With Children?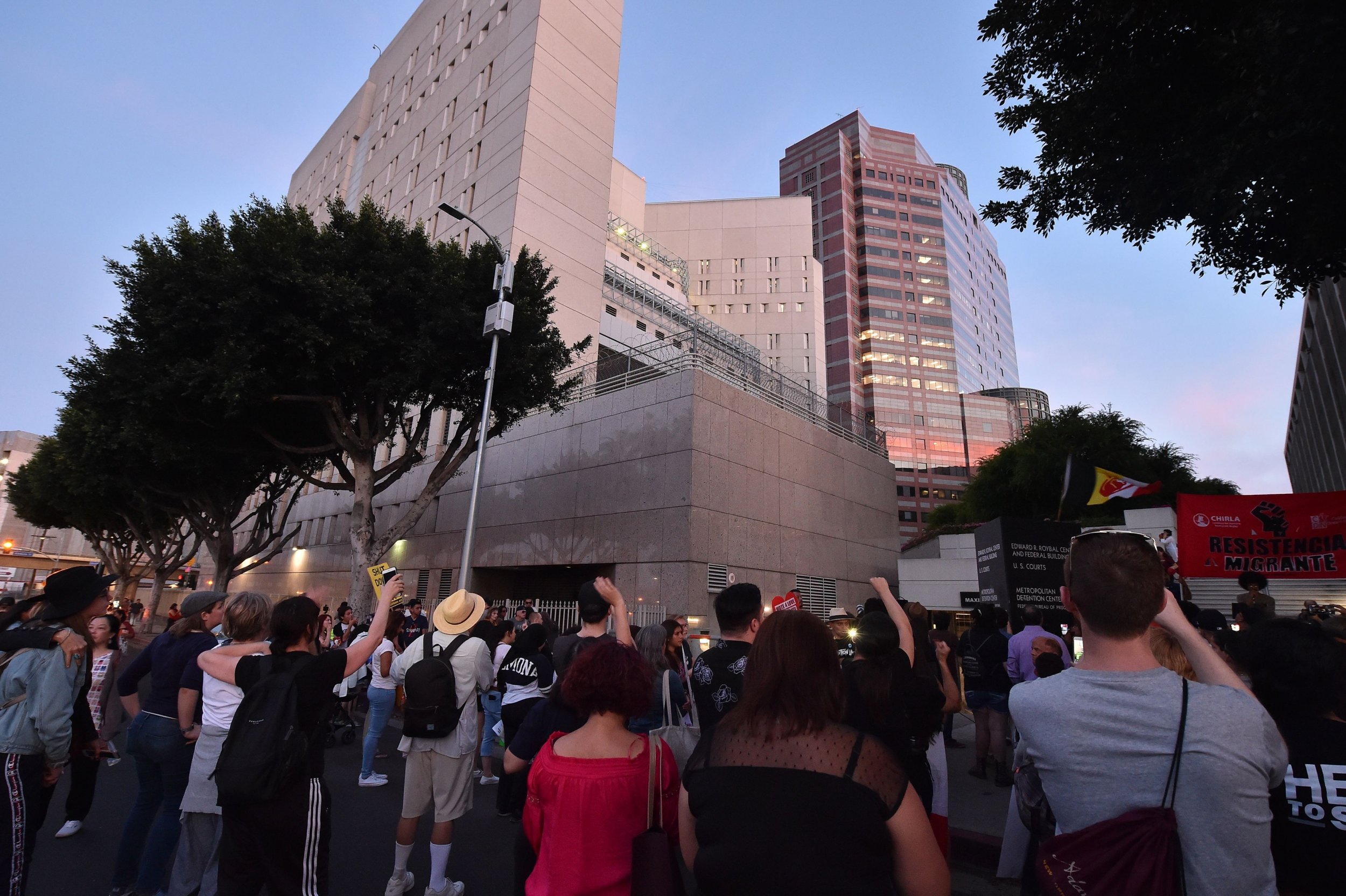 The U.S. Immigration and Customs Enforcement agency (ICE) has addressed reports it has been pressuring detained migrant parents separated from their children at the U.S.-Mexico border to sign a voluntary deportation form to be reunited with their young ones.
The form, which has been published online by the HuffPost, is labeled as a "Separated Parent's Removal Form" and makes it clear that it has been specifically created for detained parents who are "class members" of a June 26 decision by U.S. Judge Dana Sabraw of the Southern District of California ordering the Trump administration to reunite separated families within 30 days.
"Class members are entitled to be reunited with their child(ren) and may choose for their child(ren) to accompany them on their removal or may choose to be removed without their child(ren)," the form states. "Any such decision must be made affirmatively, knowingly, and voluntarily," it adds.
In an emailed statement to Newsweek, ICE has maintained that while the form is being used, it is only being used in cases where parents are subject to a final order of removal as part of a "long-standing policy" to give parents who have been ordered to be deported the option of leaving their children behind in the U.S.
However, Southern Poverty Law Center attorney Gracie Willis told the HuffPost that attorneys have seen clients who are still going through the asylum process being pressured to sign the form before receiving orders of removal.
"We're hearing that people were told [by immigration agents]: 'You don't have the option to seek asylum and be reunited with your children," Willis said. "You either have the option to be deported with your child or without your child."
American Civil Liberties Union attorney Lee Gelernt told NBC News the ACLU has also seen cases in which "people who have passed 'credible fear' interviews and have pending asylum claims are being given this form."
ICE spokesperson Jennifer Elzea refuted the accusations, telling Newsweek: "It is long-standing policy... to ask parents in ICE custody, who are subject to a final order of removal, to make a decision about being removed with or without their children.
"This form clearly explains that the parents have the option to be reunited with their children at the time of removal or they may choose at the time of removal to not be reunited," Elzea continued.
"In the case where a parent has a final order of removal, and whose children have not yet received a final order, it is the parent's decision whether to return with or without their children," she added.
"Alien parents who are ordered removed can elect to be removed with or without their children. Neither choice has any bearing on the alien's eligibility to apply for protections available to them under the law," Elzea said, adding: "An individual who has received a final order of removal has already been given the opportunity to make a claim of fear about returning to his or her country of citizenship."
The ICE spokesperson said it is "historically" not uncommon for parents to "make a decision to depart without their child," adding that ICE "does not interfere in the parent's decision to allow the child to remain in the U.S. to pursue his or her own legal claim."
However, the ACLU has argued that the form should not be given to detained migrants with final orders of removal in the first place, as those orders can still be fought in court.
"The court ruling does not make reunification contingent in any way on agreeing to removal," Gelernt told the HuffPost. "There is absolutely no justification for the government giving people a form that combines removal and reunification in any way."