French National Dies in ICE Custody, Marking Agency's Ninth Death in 2019
A French national being held by the U.S. Immigration and Customs Enforcement agency passed away on Sunday, marking the agency's ninth death in custody in 2019.
According to a statement shared by ICE, the individual, whose identity has yet to be released as officials work to identify next of kin, was a 40-year-old native of Angola.
It is still unclear how the French national came to arrive in the U.S. or why they were being held under ICE custody.
The agency has yet to detail what led up to the individual's death. Newsweek has requested more information from ICE.
On Monday, BuzzFeed News reported that a French national had died in ICE custody, citing a person with knowledge on the matter. The outlet reported that the individual had been a man detained by ICE since November 12. The agency has yet to confirm those details, however.
All detainees are expected to undergo medical, dental and mental health intake screening within 12 hours of arriving at any detention facility. They are also expected to undergo a "full health assessment" within 14 days of entering ICE custody.
According to ICE records on deaths in custody, the French national would have been the last person to die in the agency's custody in 2019. They also would have been the ninth person to die while under the agency's care that year.
The incident would have unfolded just over a week after a Nigerian man died under ICE custody on Saturday, December 21, 2019.
Anthony Oluseye Akinyemi, 56, was pronounced dead at the Worcester County Jail in Snow Hill, Maryland after being found unresponsive in his cell.
The preliminary cause of death appeared to be "self-inflicted," according to an ICE statement published online. However, the agency said the case was still under investigation.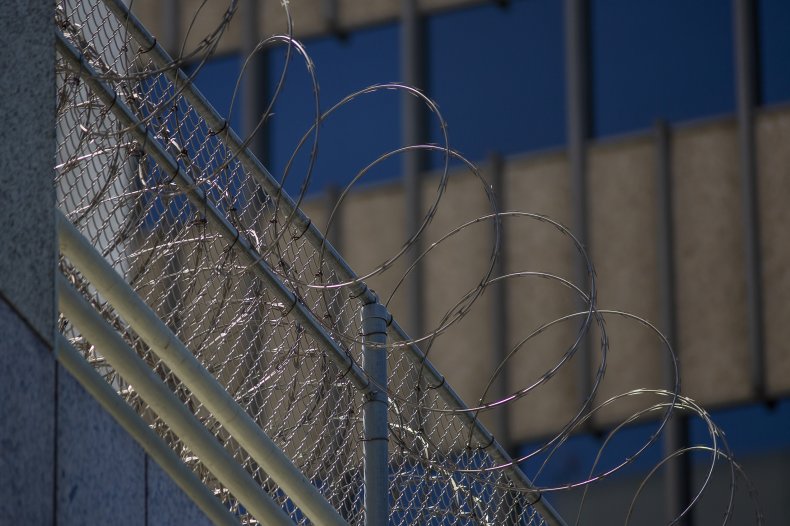 According to ICE, the 56-year-old had been in the agency's custody for less than 24 hours before being found dead.
He had entered ICE custody on December 20, a day after being convicted in Baltimore City Circuit Court for a "sex offense and assault," ICE said.
The agency had previously lodged an immigration detainer against Akinyemi in July "pursuant to his arrest for sexual abuse of a minor," ICE said. At the time of his death, he had been facing removal proceedings in immigration court.
In addition to the two December deaths, ICE saw seven other deaths in 2019, according to its record of deaths in custody, published online. According to that record, ICE also saw nine people die in 2018.
The agency has faced ongoing backlash over the deaths that happen under its watch, with fiscal year 2017 seeing 12 people pass away under ICE custody, marking the agency's highest number of deaths in custody since fiscal year 2009.
ICE has maintained that the agency is "firmly committed to the health and welfare of all those in its custody."
"Fatalities in ICE custody, statistically, are exceedingly rare and occur at a fraction of the national average for the U.S. detained population," ICE has asserted.
This article has been updated with a statement from ICE.