ICE Immigration Agents Directed to Go After Undocumented Immigrants Attending Court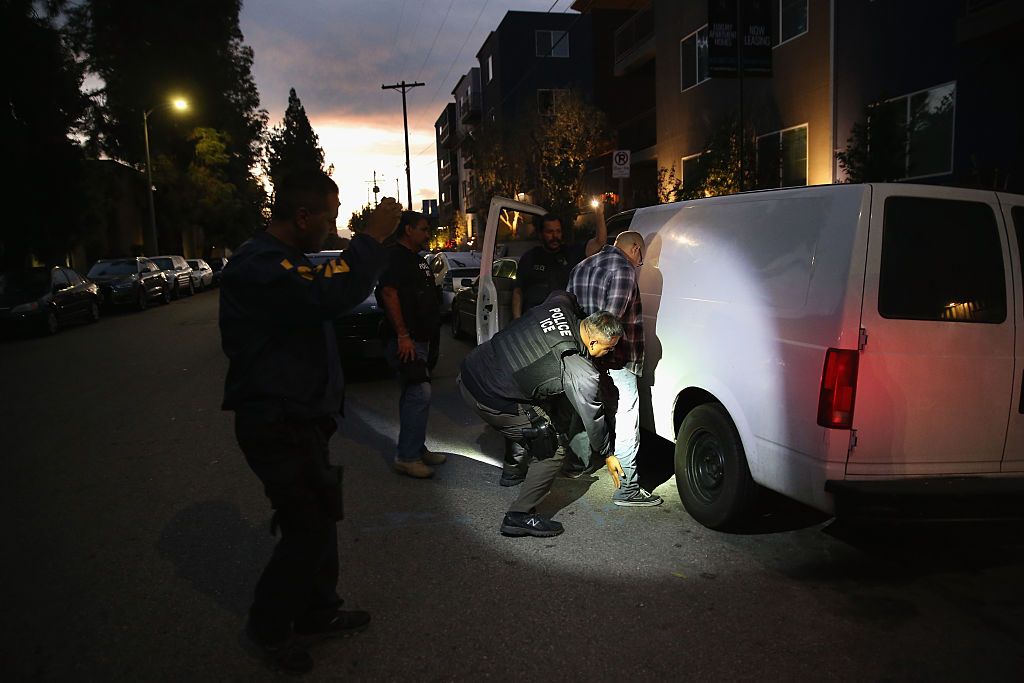 Immigration agents are being told it is official U.S. government policy to capture and detain undocumented immigrants in federal, state and local courthouses.
The new guidelines were reportedly formalized Wednesday. The policy, however, runs counter to concerns raised by civil rights groups; California's Supreme Court chief justice, Tani Cantil-Sakauye; and so-called sanctuary cities, where local authorities do not, as a rule, turn over illegal immigrants to federal officials.
"Courthouse arrests are often necessitated by the unwillingness of jurisdictions to cooperate with ICE in the transfer of custody of aliens from their prisons and jails," wrote U.S. Immigration and Customs Enforcement Acting Director Thomas Homan in the directive, dated January 10, arguing for its necessity.
Courthouses, Homan said, make for ideal places to make arrests because people are screened for weapons on the way in.
The detention of undocumented immigrants in courthouses also happened under the Obama administration. Nevertheless, the Trump administration has been behind an overall surge in the detention of undocumented immigrants.
During the first 100 days following an executive order to bump up immigration enforcement, which Trump signed last year, there was a 156 percent increase in the arrest of undocumented immigrants who did not have a criminal record, compared with the year before. Arrests of those with a criminal record rose 38 percent during the same time.
The new directive tells agents to specifically go after those with criminal pasts, including gang members and those with criminal convictions as well as those who have been ordered to leave the U.S. and people who have re-entered illegally after being deported.
Related: Chain migration, border walls and the visa lottery system: Fact-checking Trump's immigration reform claims
It also tells agents not to arrest family members or friends accompanying the undocumented person they're targeting, or other undocumented immigrants who are appearing as a witness in a case. Making arrests in family or small claims courts is also out of bounds, the directive said.
"Courthouses should not be used as bait in the necessary enforcement of our country's immigration laws," said Cantil-Sakauye last March, telling immigration agents to stay out of the state's courts.
Yet in her response to the new directive Wednesday, Cantil-Sakauye said that "if followed correctly, this written directive is a good start."
"It's essential that we protect the integrity of our state court justice system and protect the people who use it," she said.
However, the new directive—which places an emphasis on protecting some undocumented immigrants from arrest—merely continues immigration enforcement practices that "trample the constitutional rights of immigrant communities," said the Immigrant Defense Project.
"Over the past year, many immigrants have decided to steer clear of courthouses, hospitals and other public spaces, for fear of arrest and deportation," said the American Civil Liberties Union in a recent petition. The ACLU argued that the Trump administration has deliberately created "a climate of fear and uncertainty, fomenting panic among immigrant communities."
The clarification of restrictions on who should and should not be detained by ICE come too late, said Sarah Mehta, an ACLU human rights researcher Wednesday. "A lot of the damage has been done over the last year," she noted.