ICE Quietly Drops 200 Asylum Seekers at El Paso Bus Station With No Money or Shelter Right Before Christmas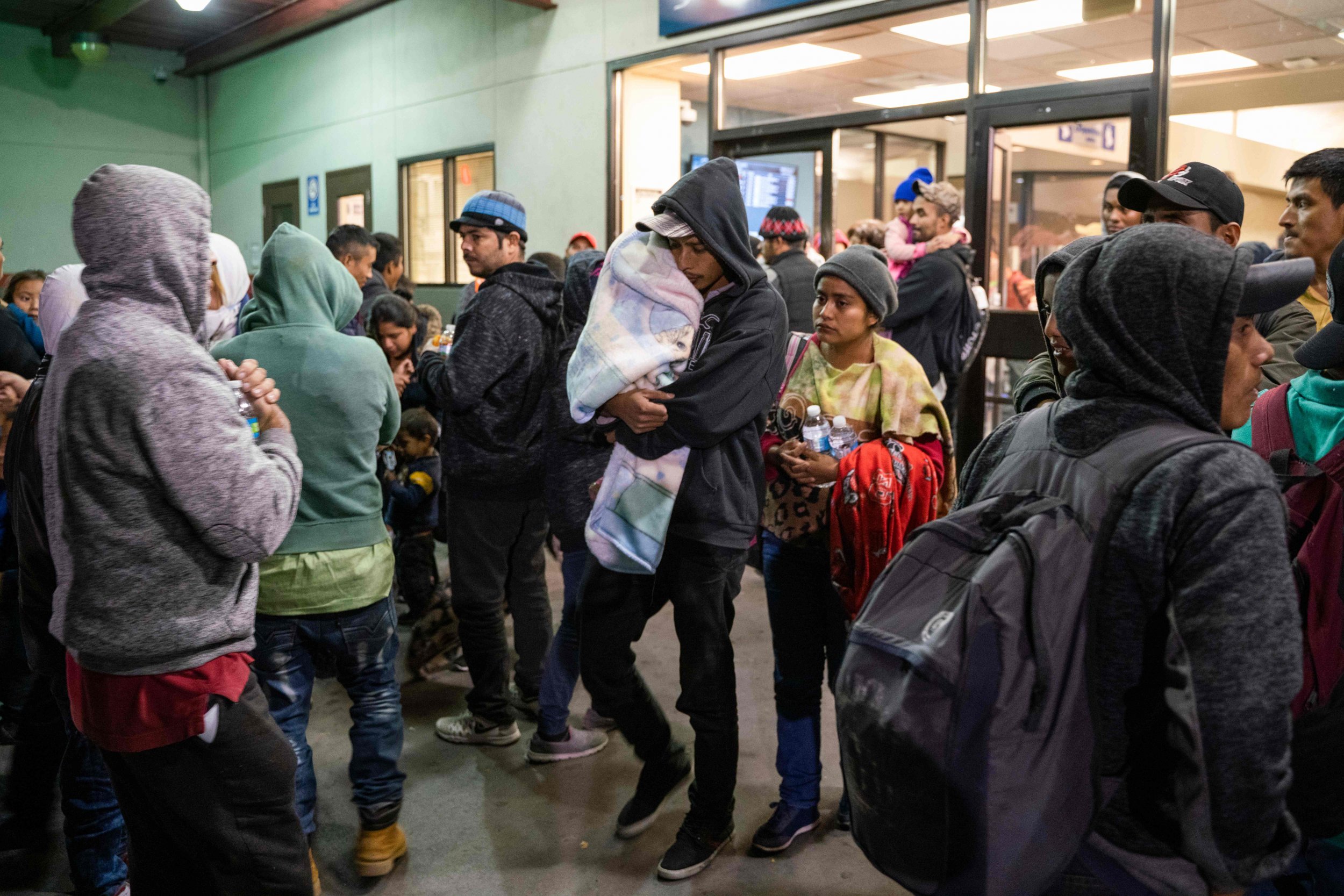 More than 200 migrants were released by U.S. Immigration and Customs Enforcement (ICE) at an El Paso, Texas, bus station Sunday night. Just one day before Christmas, many of the families had no money or food. Most did not speak English and had no means of communication. More migrants are expected to be dropped off on Christmas Eve, said El Paso Congressman Beto O'Rourke.
The practice is routine, as ICE processes those crossing the border to seek asylum and outfits them with an ankle bracelet and court date before releasing them at the bus station. This time, however, the number of immigrants being released is unusually great, and likely because of the government shutdown, they were dropped off without warning.
Annunciation House, an El Paso religious organization that houses migrants who are dropped in the West Texas city with nowhere to go, is currently at full capacity and has attempted to put the asylum seekers up in nearby hotels and schools, according to the El Paso Times.
"I have also spoken with ICE, Customs & Border Protection, El Paso Office of Emergency Management and incoming Congresswoman Veronica Escobar to see how we can better coordinate releases," wrote O'Rourke.
Annunciation House usually receives daily bulletins from ICE that detail how many migrants will be dropped off at a Greyhound Bus station in El Paso, and is able to plan housing and charity work around them. But a recent lack of notification has left the organization scrambling as it attempts to deal with an unusually large group of migrants around the Christmas holiday.
"El Pasoans helped last night and early this am after ICE left hundreds of migrants on the street in the dead of winter. But 200 or more on their way today and possibly another 200 tomorrow. The urgency right now is hotel rooms for the migrants," wrote El Paso Congresswoman-elect Veronica Escobar on Twitter.
ICE dropped the migrants at the bus station last night at around 8 p.m. with no plan for housing them. Many tried to board buses without tickets, and eventually police were notified.
"All of a sudden a bunch of people show up; ICE drops them off," Greyhound spokeswoman Crystal Booker told CNN. "We weren't expecting it. We are not given prior notice."
The police brought in four buses to provide the migrants with temporary shelter from the desert weather, which was below freezing at times.
"We weren't going to put 200 people on the streets of El Paso on a cold night. We wouldn't do that," Sergeant Robert Gomez, a spokesman with the El Paso Police Department, told CNN.