Immigration and Customs Enforcement To Have Access To Billions Of License Plate Records Under New Deal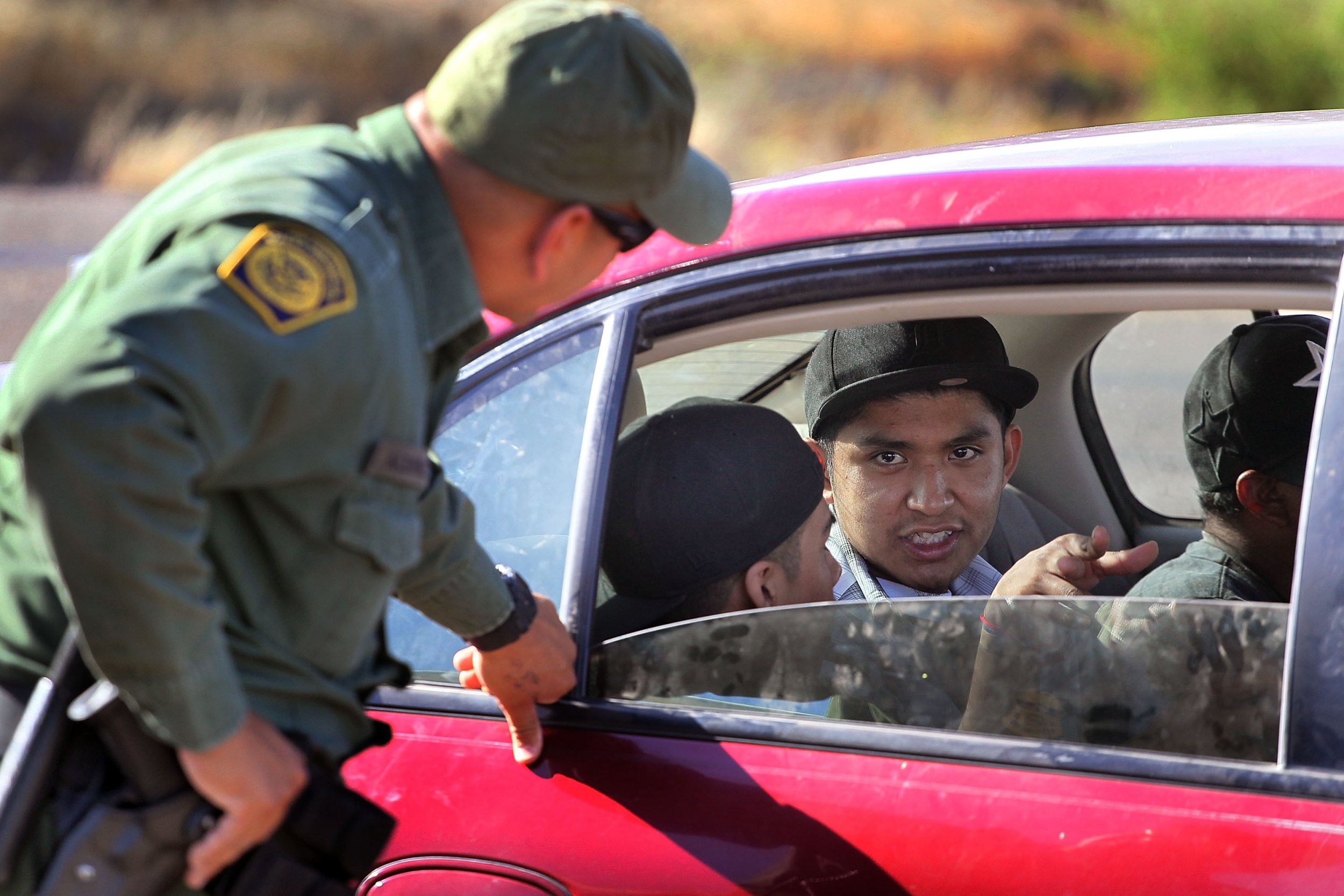 The Immigration and Customs Enforcement Agency will have access to billions of license plate records making location tracking much easier for the agency as it continues to crack down on immigration under a new contract, according to a new report.
The agency has signed a contract with Vigilant Solutions giving agents access to the company's nationwide license plate recognition database, formed through partnerships with local law enforcement agencies and car repossession agencies, which can produce about 100 million vehicle sightings in a month along with a date, time and GPS coordinates, according to The Verge.
"ICE is not seeking to build a license plate reader database, and will not collect nor contribute any data to a national public or private database through this contract," Dani Bennett, an ICE spokeswoman, said in a statement.
ICE agents would be able to use the database to see every location where a license was recognized in the last five years which could be used to locate someone's residence.
The partnership is concerning civil rights advocates like Jay Stanley, a senior policy analyst who works with the ACLU, who suggest that the license plate tracker is reminiscent of big brother.
"There are people circulating in our society who are undocumented," Stanley told the Verge. "Are we as a society, out of our desire to find those people, willing to let our government create an infrastructure that will track all of us?"
ICE piloted the database in 2012 to test how well it tracked undocumented immigrants. Former Homeland Security Secretary Jeh Johnson terminated a solicitation for a bid with the group two years later due to backlash. The department then submitted its solicitation call in 2015.
The agency's latest move comes as no surprise as the group has increased immigration enforcement since President Donald Trump stepped into office. Arrests of suspected undocumented immigration have climbed 40 percent since his inauguration. ICE agents arrested 143,470 people in the most recent fiscal year, which ended in September, which is a 25 percent increase from the previous year.
ICE agents raided 98 7-Eleven stores earlier this month in a large sweep. Officials said that it is only just getting started.
"This is what we're gearing up for this year, and what you're going to see more and more of is these large-scale compliance inspections, just for starters," Derek Benner, acting executive associate director for ICE's Homeland Security Investigations, told the AP. "It's not going to be limited to large companies or any particular industry, big medium and small. It's going to be inclusive of everything that we see out there."