ICE Is Looking to Technology Companies to Help Them Monitor Visa Holders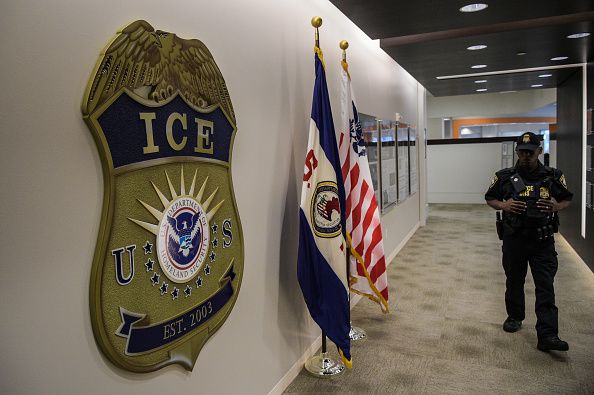 The Department of Immigration and Customs Enforcement are looking to get help from technology companies to help keep track of visa holders in the U.S.
During a conference last week, ICE officials explained that they are hoping to develop algorithms that would evaluate any potential threats from visa holders, ProPublica reported. Officials would use social media surveillance to determine those that are at high risk.
Some of the potential companies that could be involved include Microsoft, Deloitte and Motorola Solutions.
"We have millions and millions and millions of people coming every year, and subsequently departing, so we have to be smart about it," Louis Rodi, deputy assistant director of one of ICE's national security programs, told ProPublica.
The program, which was renamed to "Visa Lifecycle Vetting," is part of President Donald Trump's plans for the "extreme vetting" in the wake of militant attacks. The name change was due to the criticism the plan faced, as many felt the plan would discriminate against Muslim visitors and could place a huge number of individuals under watch.
Carissa Cutrell, a spokeswoman for ICE, told ProPublica that the Department of Homeland Security has not really begun building this program and was just gathering information from leaders in the industry.
ICE already monitors some social media posts but plans to expand its operation. ICE officials told tech companies last week that the department is hoping to get automated notifications about social media activity from visa holders'.
There is currently a tool used by ICE that searches for connections to militant groups, but potential threats come from countries like Iraq or Syria provide little intelligence to U.S. authorities. Some supporters of the plan think that social media information is extremely important.
ICE wants to award a company the contract to run the Extreme Vetting Initiative by September 2018, according to the Brennan Institute for Justice.