ICE Must End Detention of Pregnant Women, Hundreds of Human Rights Organizations Demand
More than 250 civil and human rights organizations have called on the U.S. Immigration and Customs Enforcement (ICE) agency to reverse a recent policy change allowing the detention of pregnant women in a letter signed by organizations including the American Civil Liberties Union and Human Rights Watch.
The letter, addressed to ICE Acting Director Thomas Homan, calls on the agency to "reinstitute [the] presumption that pregnant individuals should not be subject to detention," asserting that the "arbitrary detention of pregnant people...violates international human rights norms."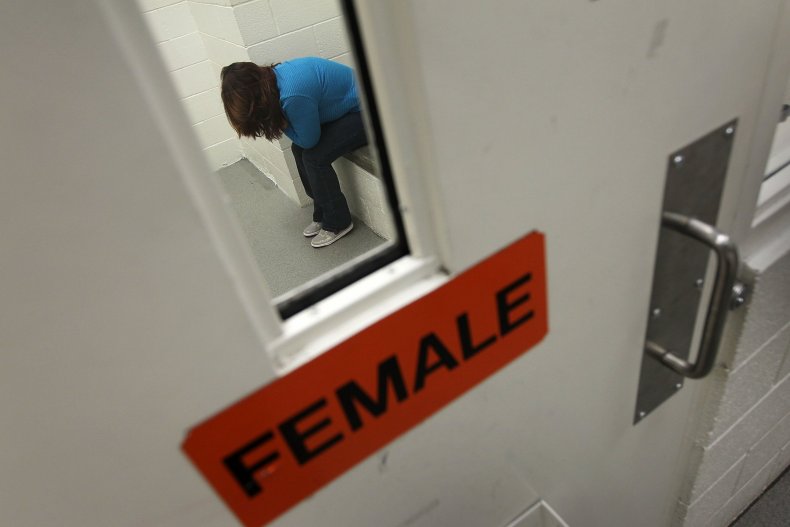 The call from 276 rights groups comes after ICE announced a public policy last month revoking guidance limiting the detention of pregnant women. The new policy also removed reporting requirements regarding the treatment of pregnant women.
In response to the March 29 announcement, the ACLU said the decision exposed "the cruelty of Trump's detention and deportation force by endangering the lives of pregnant immigrant women," arguing that it "removes critical protections for [a] vulnerable population."
In the letter, organizations state that "all pregnant women and adolescents held in federal custody, regardless of immigration status, should have access to adequate, timely, evidence-based, and comprehensive health care...Care that is not available in these facilities."
The human rights groups note that the United Nations Special Rapporteur on Torture and Other Cruel, Inhuman or Degrading Treatment or Punishment has demanded that the "imprisonment of pregnant women must be reduced to a minimum and considered only when other alternatives are unavoidable or unsuitable."
They state that pregnant women in detention have experienced "delayed access to prenatal care, threatening both the pregnant individual's health and the health of their fetus," with some women having "tragically suffered miscarriages while being held in detention."
"Nursing mothers report not being given information about or supplied with breast pumps that would allow them to maintain their milk supply while separated from their children," the letter also states.
Read more: Trump official says undocumented minors do not have constitutional right to abortions
In a statement posted on its website, the ACLU pointed out that several medical and mental health organizations, including the American College of Obstetricians and Gynecologists (ACOG), the Mount Sinai Human Rights Program, the American Academy of Pediatrics and the American Academy of Family Physicians have also stated their opposition to the policy shift, citing the "harmful effects of detention" on both the "medical and mental health of pregnant individuals."
The ACOG has said in a committee opinion published on its website that "women, especially pregnant women, held in immigration detention facilities have poor access to medical care," adding that they are also "highly vulnerable to sexual assault."
The letter signed by human rights organizations states that ICE "needs more, not less, transparency and accountability, to ensure that immigrants and asylum seekers have access to adequate and culturally sensitive reproductive healthcare."
It also calls on the agency to cooperate with an investigation launched by the Government Accountability Office investigating allegations of abuse of pregnant women in detention.