ICE Officers Eat Breakfast Before Raiding Michigan Restaurant, Detaining Three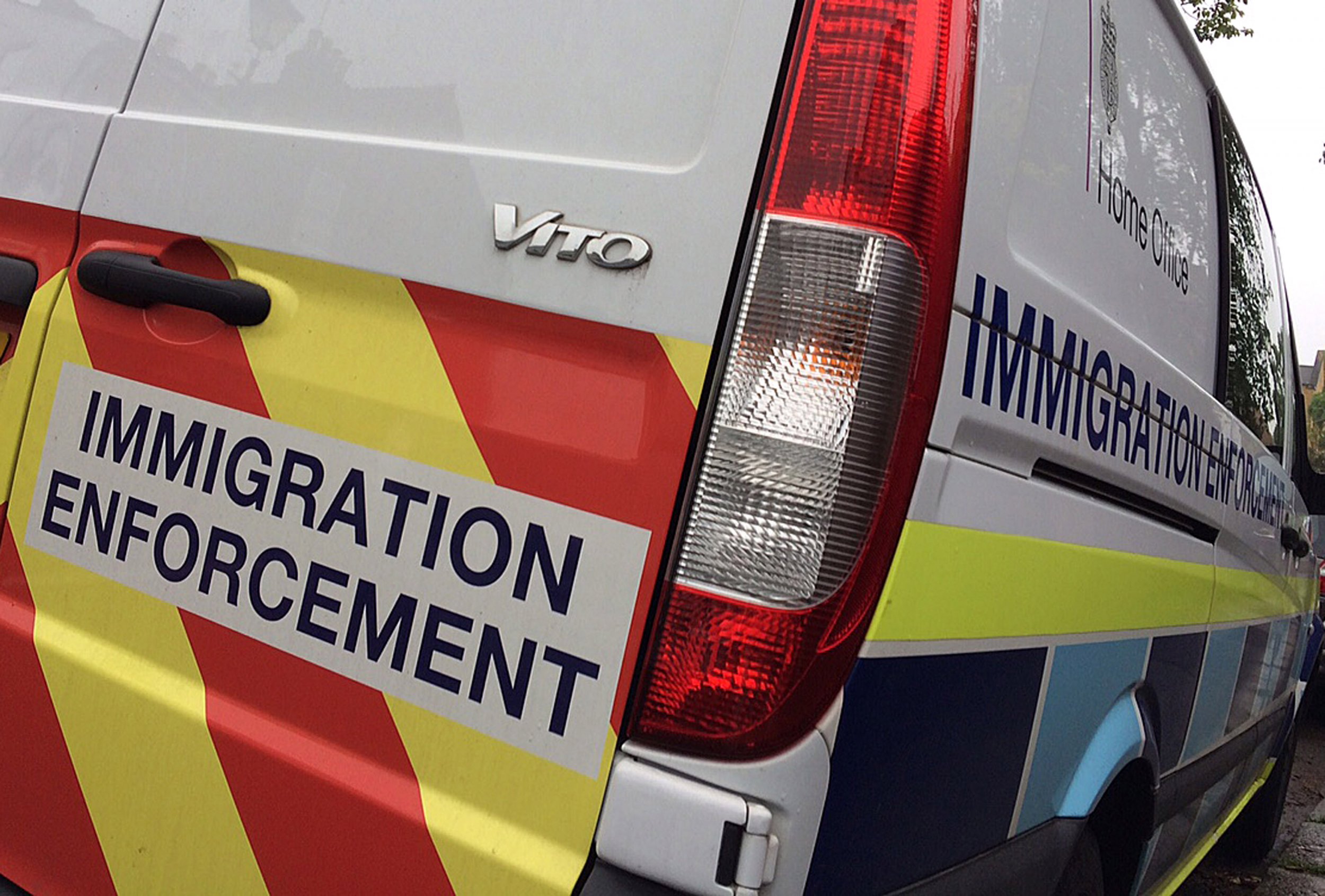 The owner of a Michigan restaurant said Immigration and Customs Enforcement officials came into her establishment and ate breakfast before detaining three employees.
ICE officials visited Sava's Restaurant, in Ann Arbor, at around 11.30 a.m. on Wednesday, looking for an employee who was not working at the time.
The officers decided to eat breakfast there after they failed to find the person they were intending to speak to, and then opted to carry out enforcement work after their meal.
Restaurant owner Sava Lelcaj, who was not at work when the incident took place, told MLive that the officers decided after eating breakfast to look round the premises and took three other employees into custody.
"They came in looking for one person, who was not on duty," she said. "We do the best we can to hire, to vet and screen and be compliant."
Lelcaj said the kitchen workers taken into custody did have the correct documentation to work in the U.S. and at her restaurant, but they simply did not have their papers with them when the immigration raid took place.
"It's really sad. It scares the whole community," Lelcaj told MLive. "Today's a great indication even if you have your documentation, and you're at the wrong place at the wrong time, you can still be at risk."
The people taken into custody were released on Wednesday evening, after the restaurant owner's company, Savco Hospitality, sent the workers' documents to ICE.
Other workers at the restaurant left the kitchen after the raid, Lelcaj said, but had since returned to work.
"It's a very sad day here at Sava's," Lelcaj told the website. "These things really shake people up. We have a lot of people who have family roots here."
Since President Donald Trump's inauguration, ICE raids have resulted in the arrests of hundreds of people in what appears to be a general focus on undocumented immigrants, as opposed to just those undocumented immigrants who have criminal records.