The U.S. Immigration and Customs Enforcement agency appears to be racing to secure contracts for detention facilities in California before the state's ban on private detention comes into effect.
According to documents published on the U.S.'s Federal Business Opportunities website, ICE is looking to secure at least three to four contract detention facilities in the San Diego, San Francisco and Log Angeles areas.
If all goes to plan, the facilities would collectively be able to house at least 5,200 people, according to ICE's "full and open" solicitation.
The immigration agency's search for detention services in California, which was recently reported on by The Desert Sun, comes months before the state's phase-out of private prisons and immigration detention facilities comes into effect on January 1, 2020.
Under the new legislation, AB 32, which was signed into law by Governor Gavin Newsom earlier this month, both ICE and the California Department of Corrections and Rehabilitation are barred from entering into or renewing contracts with private prison or detention companies, unless required to meet court-ordered housing limits.
For ICE, that would mean potentially losing four privately run detention facilities that had housed around 4,000 people as of October 11, according to Reuters.
The federal immigration agency currently holds contracts with private detention companies to operate the Adelanto ICE Processing Center, the Otay Mesa Detention Center in San Diego, the Mesa Verde ICE Processing Center in Bakersfield and the Imperial Regional Detention Facility in Calexico.
ICE officials had previously said before the legislation was signed that the law would force the immigration agency to transfer detainees into facilities outside of California, potentially taking them further away from their loved ones.
However, it appears the agency has found a workaround to at least keep detention service providers in business for several more years.
Bids for the contracts are due by October 31st, according to ICE's solicitation form and services would be expected to start by December 20, potentially lasting up to 15 years and ending in 2034, according to a separate document.
In a statement sent to Newsweek, Newsom's office said any "efforts to preempt enactment of the law violates the spirit of AB 32."
"AB 32 is about ending the use of for-profit prisons and detention centers, which we've already begun to do safely when we closed two facilities this summer," Newsom's office said.
"For-profit prisons and detention centers do not make our communities safer—they encourage over-incarceration and place profit above humane treatment of inmates and detained individual, and we will continue to phase out these institutions."
ICE has not responded to a request for comment for this article.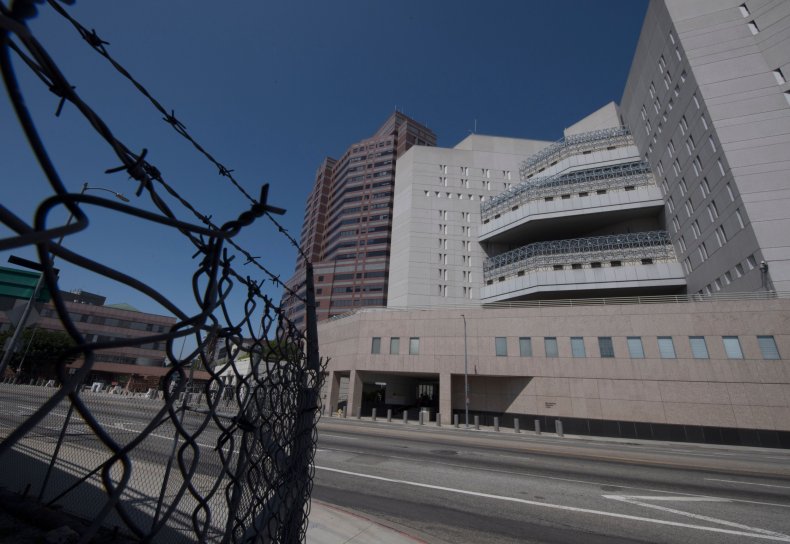 This article has been updated with a statement from California Governor Gavin Newsom's office.