Why the Holocaust-themed Ice-skating Performance Is a Disgrace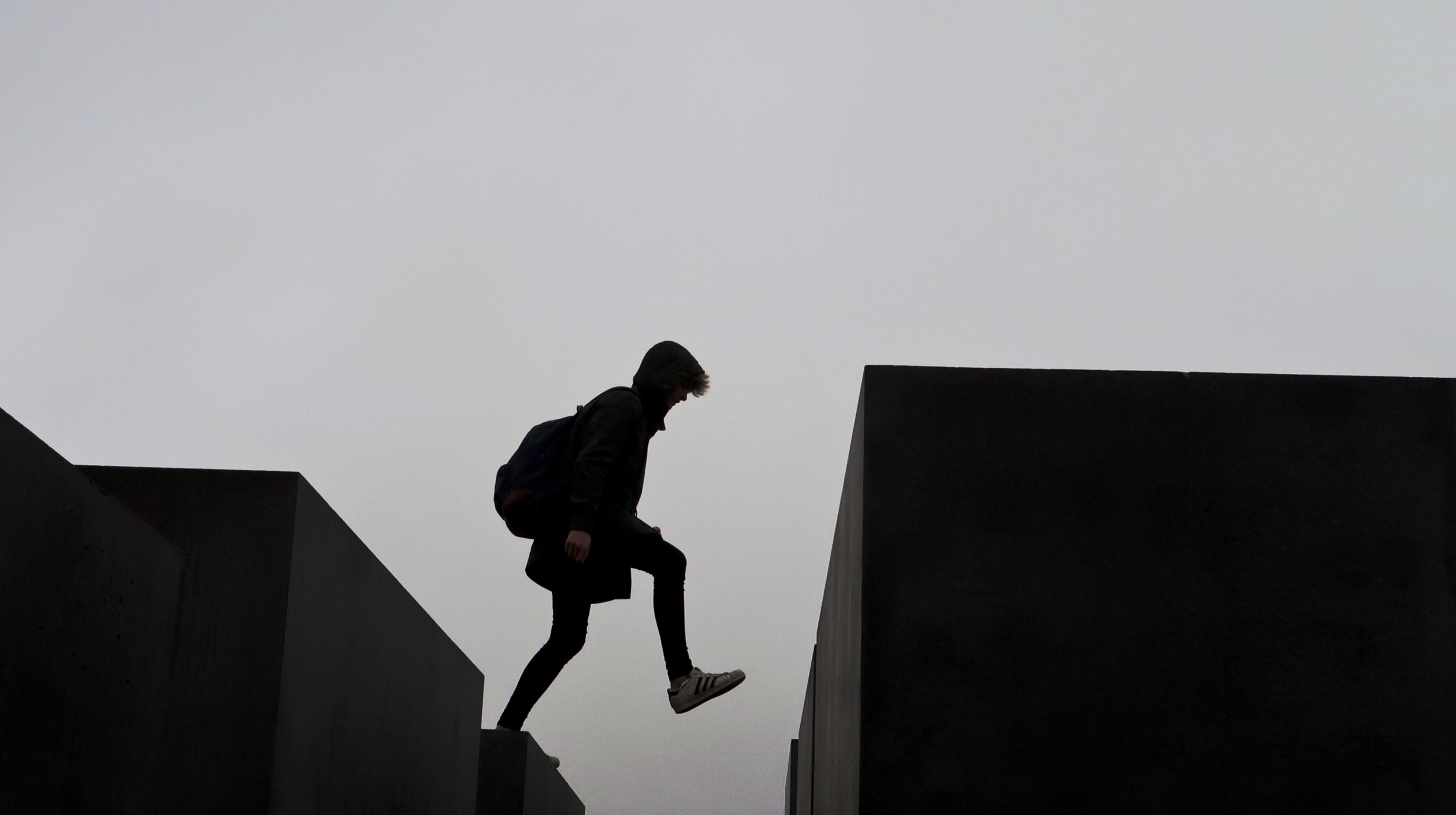 'If something happens, I would want there to be somebody who would remember that someone named D. Berger had once lived. This will make things easier for me in the difficult moments.' — David Berger, in his last letter before being murdered by Nazis in Vilnius, 1941
Will you remember the name, David Berger? Honoring the memory of the 6 million Jews who were murdered in the Holocaust is the responsibility of everyone who values a civilized, respectful society. Learning about the horrors of the Nazi persecution of Roma and Sinti people, gay men, disabled people, non-Jewish Poles, and so many other communities is a necessary part of creating a world where prejudice and intolerance of difference have no place.
The recent news that the Russian television show, Ice Age, included a dance routine based on the Holocaust film, Life is Beautiful, caused a storm of protest this week and highlighted concerns that the Holocaust is being trivialized. For me, it raised two key questions: is it right to attempt to convey such appalling experiences through the medium of dance? Is it appropriate to include such a dance in a light entertainment show on national television?
Firstly, can dance effectively convey the trauma of the Holocaust, and does trying to do so trivialize the horrors? From our experience at the Holocaust Memorial Day Trust, we know that creative art forms can draw in a range of different audiences and offer them an insight into difficult and important issues. Artistic performances can certainly convey things, through movement, song, music, art and drama, that cannot easily be articulated in everyday speech.
As artist and ceramist Claire Twomey told us, "Art can give life to stories and words that are otherwise difficult to reach."
To illustrate the point, in January 2016 Holocaust Memorial Day was marked around the U.K. through more than 5,500 local activities and events, including artistic works in a variety of media. Inmates in Kirkham Prison, for example, created a mosaic telling the story of the White Rose resistance movement; the Institute for Conflict Research in Belfast honored Irene Senlerowa, who rescued 2,500 children from the Warsaw Ghetto, in a stained glass window; Castoffs Youth Theatre group in Rotherham developed a performance inspired by the story of Abdulsalam's escape from Genocide in Darfur. These pieces, and many others, shared important messages and learnings from the past in order to help us consider what we can all do to create a safer, better future. Dance can do this in the same way as any other art form; it is not in itself a trivializing or insubstantial medium. Artistic treatments of Holocaust themes, in any form, should be appropriate, sensitive and respectful.
Which brings us on to considering the second issue arising from the Ice Age competition. A light entertainment show, and one based on competition, is in my eyes very far from being an appropriate or respectful context for a Holocaust-themed dance. In these circumstances, the purpose of the dance appears not to honor survivors, respect the memory of the dead, inspire reflection or encourage further learning but rather, to win, to gain points and popularity, to entertain. The response on social media suggests many others share this view, and it is disappointing that this was not recognized either by the performers or the producers of the show.
The years leading up to the Holocaust and the World War II were characterized by increased oppression of the Jewish population and persecution of other communities. From the time they assumed power in 1933, the Nazis used propaganda, persecution, and legislation to deny human and civil rights to Jews. They used centuries of antisemitism as their foundation. By the end of the Holocaust, 6 million Jewish men, women and children had perished in ghettos, mass shootings, in concentration camps and extermination camps.
Upward of 200,000 Roma and Sinti were murdered or died as a result of starvation or disease. Many more were imprisoned, used as forced labour or subject to forced sterilization and medical experimentation. Significant numbers of gay men were arrested, of whom an estimated 50,000 received severe jail sentences in brutal conditions. Most gay men were not sent to concentration camps but were instead exposed to inhumane treatment in police prisons. There they could be subjected to hard labor and torture, or be executed or used for experimentation.
The Holocaust shook the foundation of civilization. Today, under the umbrella of the International Holocaust Remembrance Alliance, nearly 40 nations mark Holocaust Memorial Day so that the events are not forgotten. We commemorate the past in order to learn from it, and improve our future.
Thousands of local organizations in schools, civic centers, cinemas, museums, prisons and places of worship are currently planning what they will do to bring people together in January to mark Holocaust Memorial Day 2017.
The Holocaust should never have been used as the basis for an Ice Age dance. But now, Russian TV audiences and those around the world who've expressed their concern about this unfortunate incident can still use it as an opportunity to learn more about what happened to people like David Berger, and share his name and memory.
Olivia Marks-Woldman is Chief Executive at the Holocaust Memorial Day Trust.