ICE Stands by Fake University Used to Lure in Foreign Students, Says It's Evidence People 'Exploit' Visa System
Despite heavy criticism, including some from presidential candidates, Immigrations and Customs Enforcement (ICE) defended using a fake university to lure in foreign students as legitimate means of uncovering immigration fraud.
"Investigations like these provide firsthand evidence of how people exploit the non-immigrant student visa system," Vance Callender, special agent in charge of the Detroit office of ICE's Homeland Security Investigations (HSI) told the Detroit Free Press on December 6.
About 250 students enrolled at the University of Farmington, a fake institution created by federal agents in 2015, have been arrested since January on charges of immigration and visa fraud, the Free Press reported. In America on a student visa, they were ordered to leave the country after it was determined the institution was fake, prompting a widespread backlash.
After news broke in November of additional arrests, the hashtag "Abolish ICE" trended on Twitter. Senator Elizabeth Warren, a top contender for the Democratic presidential nomination, called the news "cruel and appalling," adding that ICE "deceived and entrapped them, just to deport them."
Callender denied that the federal government entrapped anyone, telling the Free Press that students were well aware they wouldn't receive an education at the university. He said special agents who were part of the undercover operation made it "abundantly clear" to potential students that the University of Farmington didn't offer academic or vocational programs.
Despite not attending a single class, according to Callender, the students remained enrolled in the university.
"They violated the terms of their non-immigrant status in the U.S. by using the F-1 program as a pay-to-stay scheme," Callender told the Free Press. "This [investigation] improves the agency's efforts to uncover fraud, protects the integrity of the system for legitimate students and serves as a deterrent to potential violators."
Newsweek reached out to ICE for comment but did not receive a response in time for publication.
Through the F-1 visa program, foreign students can study in the United States on a full-time basis. To qualify for the visa, students must be enrolled at an accredited institution and be in a program that results in a degree, diploma or certificate, according to U.S. Citizenship and Immigration Services.
F-1 visa holders have restrictions on the hours and locations of employment while they're in school but can work off campus in three types of jobs, one being Curricular Practical Training. Many of the students took advantage of CPT, according to the Free Press, and prosecutors allege that enrolling at the university was a way for students to remain in the U.S. while working.
"If the 'students' truly wanted to obtain an education, they would have attended legitimate graduate programs at other universities.... Instead, the foreign nationals, who were all living and working throughout the United States, were scam artists who committed a fraud upon the United States," U.S. Attorney Matthew Schneider told the Free Press.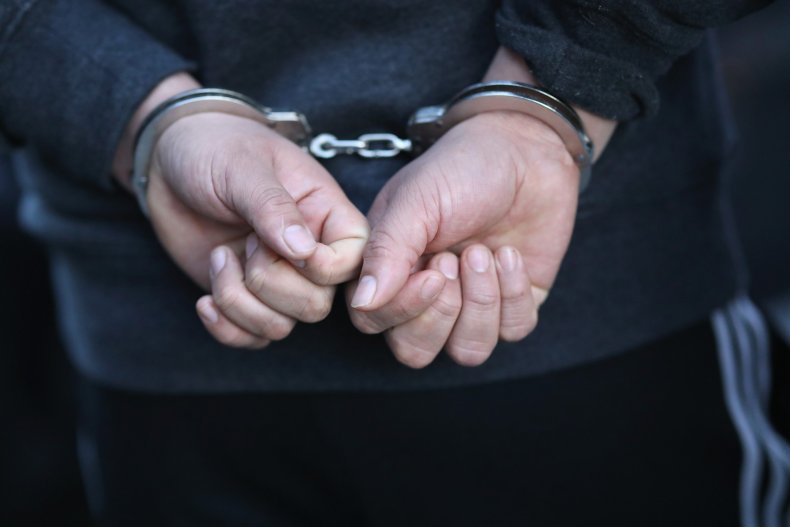 Since the University of Farmington was listed on a government website as an approved school (as well as on an accreditation agency's website), defense attorneys for the students told the Free Press they didn't realize the university was fake when they enrolled.
Bill Hing, general counsel at the Immigrant Legal Resource Center and a professor of law and migration studies at the University of San Francisco, told Newsweek last month that he thought the students had a "good argument" that they didn't know it was fraudulent.
"I think that's going to be a problem for the government," Hing said.
Another issue for the government, according to Hing, could be that it accepted money from students. Students reportedly paid an average of $12,000 a year to attend the fake institution, and it's possible that the government taking their money could be considered fraud.
Schneider told the Free Press that international students are a "valuable asset" to America because they share their diverse perspectives, skills and experiences.
"But, as this and other cases show, the well-intended international student program can be exploited and abused," he said.