ICE Agents Are Allegedly Texting Undocumented Immigrants To Trick Them Into Deportation Talks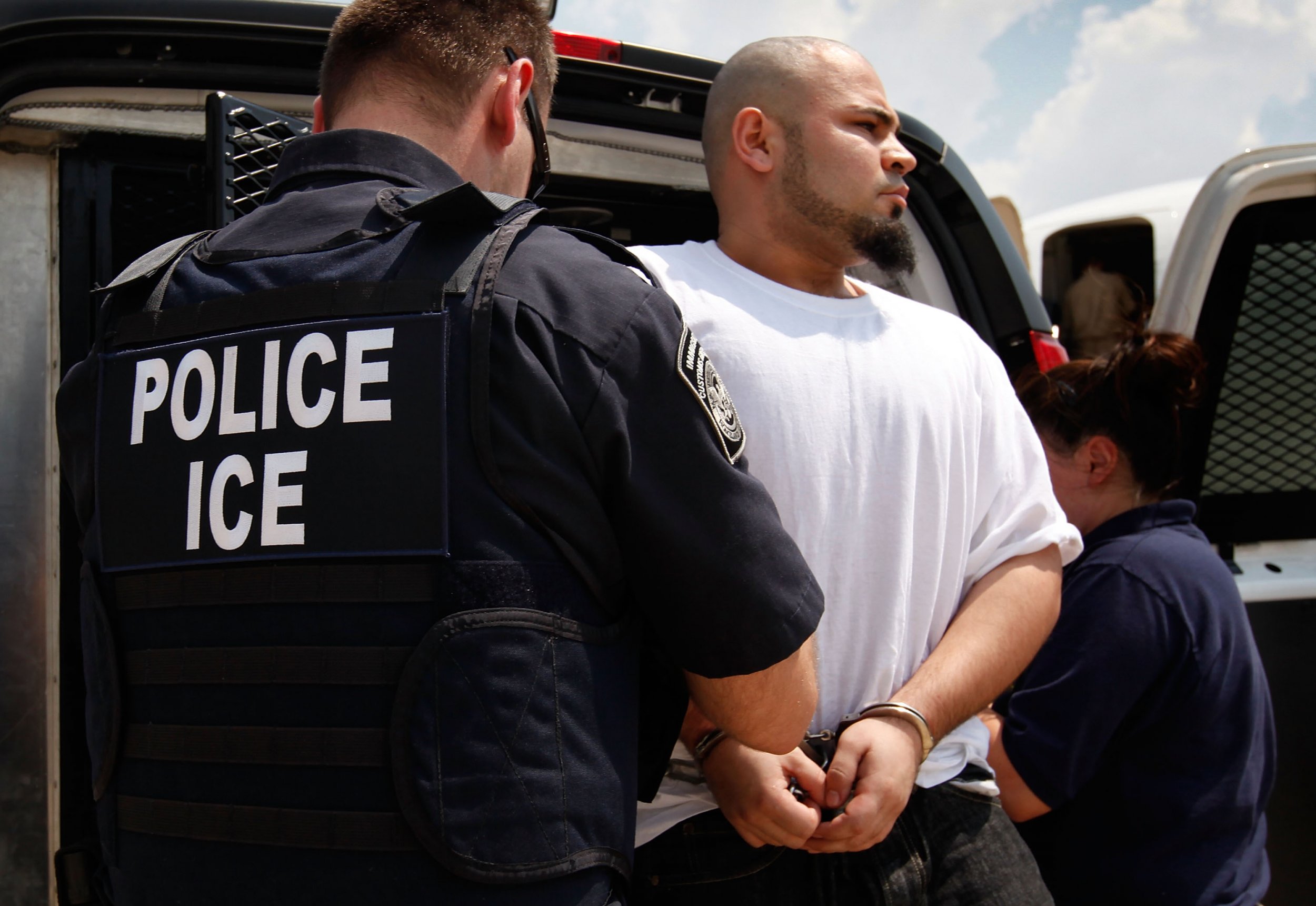 Federal immigration agents are allegedly terrifying undocumented immigrants by unexpectedly texting them to compel them to cooperate with deportation proceedings before even meeting an agent, attorneys and advocates say.
Immigration experts told Newsweek the strategy, which seemed to start in September, is horrifying immigrants and baffling lawyers because it overlaps with scamming techniques that target the already vulnerable population. The method breaks long-held operating procedure for federal officials and follows a string of fraudsters who pose as Immigration Customs Enforcement (ICE) officers to scam immigrants.
One woman in Newark, New Jersey overstayed her visa from Cuba, causing ICE to send an agent to her house in late September. Her brother answered the door when his sister was not home. The ICE agent got his cell phone number and later texted him a screenshot from a commercial, non-governmental website called "USA COPS" with an address, date and time for his sister to meet for deportation proceedings.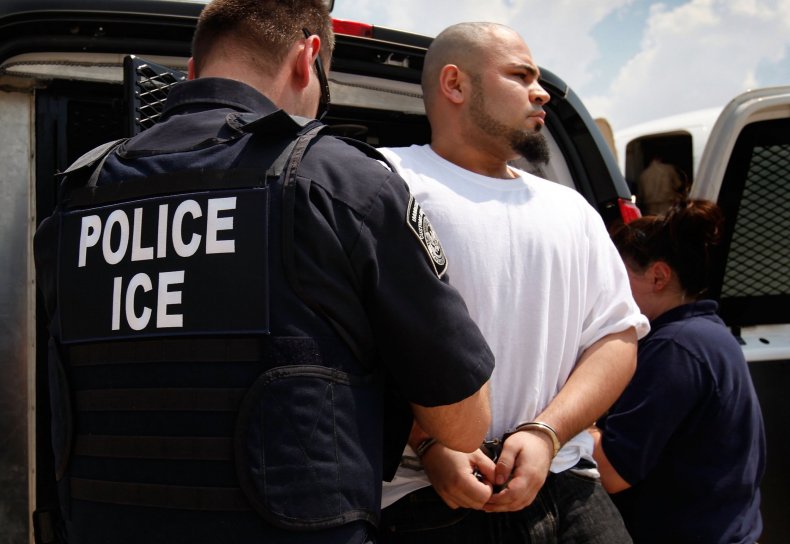 Stephanie Isern, an immigration attorney in New Jersey, has practiced law for five years and said she was perplexed when her client sent her the messages from ICE. Isern has counseled immigrants who were the victims of scams and fraudulent texts trying to scare people into paying money or meeting a supposed agent somewhere, and she assumed this was a similar situation.
"I've never seen ICE text anyone," Isern told Newsweek. "My first reaction when I see a very informal text and a non-governmental website is that it's fraud."
Isern said she called the agent and collected information on him before verifying his identity through Homeland Security Investigations. When she asked why he texted her client a last-minute meeting date sourced from a non-governmental website without a formal notice, he told her it did not make sense to pre-warn "an overstay" about expedited removal, she said.
"I'm not going to give an overstay a notice," the special investigations officer said, according to Isern. "She needs to be here."
Isern accompanied her client to the meeting. The woman, who is epileptic, began having a seizure because she was so nervous during the processing. She is allowed to stay in the U.S. while her case is pending due to a fear she has of returning to Cuba, and ICE gave her an ankle brace to monitor her while the case processes.
"I thought she was one in a million because I'd never heard of such a thing," Isern said. "I have many concerns about it, but it might just be something new they're doing. They can get a very vulnerable population to make admissions and turn themselves in without legal advice."
Around the same time in September, a Portland-based lawyer named John Schlosser received a phone call from his client. An ICE officer had texted the client the address of a local immigration office with the message, "Please feel free to call me with any questions that you have. I will need to hear from you soon."
The officer had called the male undocumented immigrant on the phone and began pulling information from him, such as his native country and immigration status. Eventually, the man contacted his lawyer, Schlosser, who began trying to verify the agent's identity. He, too, assumed his client was the victim of a scam, but the case was real.
The understanding in the legal community, Schlosser told Newsweek, is that ICE does not contact clients via text, particularly not when they have never met in person. The ICE agent allegedly tried to scare the undocumented immigrant, who had recently been convicted of a misdemeanor, telling him that President Donald Trump was considering changing immigration procedures and urged him to turn himself in early.
"It's a scare tactic," Schlosser told Newsweek. "I think the official policy is that they don't do it, but they're very close-lipped about tactics. It's not surprising to me."
ICE declined to say whether the texts are a new strategy, telling Newsweek it does not "discuss in detail operational or investigative techniques."
When asked how an undocumented immigrant should verify the identity of a self-described federal agent, ICE spokeswoman Yasmeen Pitts O'Keefe said people should call the local Enforcement and Removal Operations field office. If someone fears a scam, O'Keefe said to call the tip-line at 1-866-DHS-2-ICE, noting that callers can remain anonymous.
Immigration advocates worry the text messages are designed to circumvent lawyers and seize undocumented immigrants who do not know their rights. Cody Wofsy, an attorney with the American Civil Liberties Union's Immigrants' Rights Project, urged undocumented immigrants to call a lawyer if they are contacted by someone claiming to be an ICE agent.
"Immediately call an attorney," Wofsy told Newsweek. "It intersects with existing problems with fraud, which is troubling, particularly if they're misleading people."