The U.S. Immigration and Customs Enforcement agency has said a man accused of pretending to be a rideshare driver and raping several women in San Francisco, California, was living in the U.S. illegally, once again blaming the city for "shield[ing] criminal aliens who prey on the community" due to its sanctuary policies.
Orlando Vilchez Lazo, 36, was arrested by San Francisco police last week. He faces a slew of charges, including false imprisonment, kidnapping, rape, assault with intent to commit rape and sexual penetration with a foreign object, according to the San Francisco Police Department.
U.S. Immigration and Customs Enforcement said it has placed a detainer on Vilchez Lazo, who the agency says is a citizen of Peru.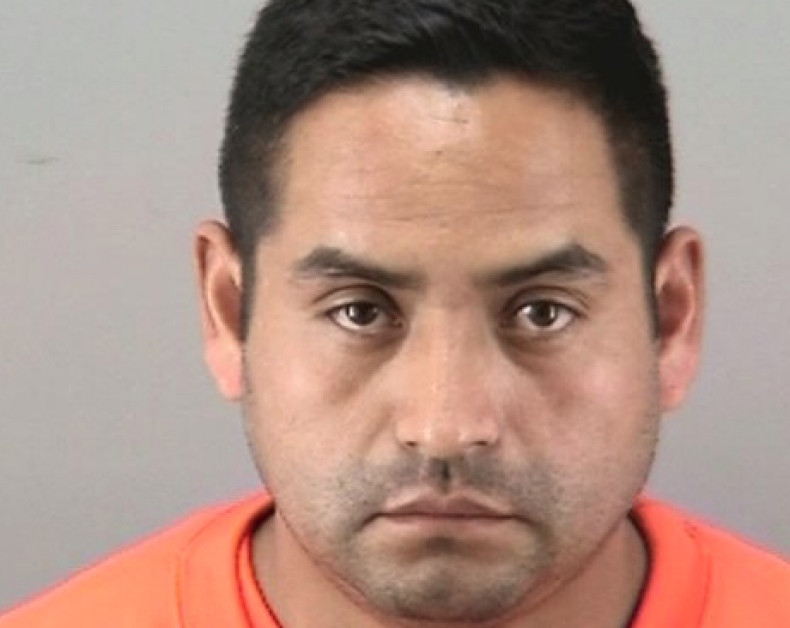 The agency told the San Francisco Chronicle in a statement that San Francisco's policy of not honoring ICE detainers, also known as "holds," threatens public safety. "ICE maintains that cooperation by local law enforcement is an indispensable component of promoting public safety," it stated.
"The San Francisco jail does not honor ICE detainers nor notify ICE about the impending release of aliens in its custody," it continued. "In doing so, the jail not only provides a refuge for illegal aliens, but it also shields criminal aliens who prey on people in the community."
Police arrested Vilchez Lazo last Thursday, the Chronicle reported, saying the suspect, who matched the assailant's description, was spotted in a South Market neighborhood.
After detaining a sample from the man, police were able to connect Vilchez Lazo to four different rape cases, including three that are alleged to have occurred this year and one in 2013.
The four victims had thought they were being picked up by a ride-hailing vehicle they had requested, mostly in the South Market area, but were driven to another location instead and sexually assaulted.
Rideshare company Lyft said Vilchez Lazo "did drive for Lyft, but as soon as we were made aware of these horrific and deeply disturbing allegations, we immediately deactivated him," in a statement made to ABC News 7.
"These assaults were violent rapes committed by a serial rapist—a sexual-deviant predator who was not going to stop until he was caught," Commander Greg McEachern of the San Francisco Police Department's investigation bureau said.
Read more: Ocasio-Cortez Calls for Occupation of Airports, ICE Offices: 'We Have to Mobilize'
ICE regularly highlights the cases of individuals who have been charged or convicted of major crimes and arrested and deported by its agency on its website.
Last month, President Donald Trump-hosted an Angel Families event highlighting crimes carried out by undocumented immigrants, during which family members of victims shared stories of "permanent separation."
Both the agency and Trump have repeatedly railed against state and city sanctuary policies preventing local law enforcement from working with federal immigration enforcement, insisting that they put communities at risk.
The City and County of San Francisco have long observed a sanctuary ordinance prohibiting city employees from using city funds to assist in the enforcement of federal immigration law unless such assistance is required by federal or state law.
In 2013, San Francisco also enacted the "Due Process For All" ordinance, which limits when city law enforcement officers can give ICE advance notice of a person's release from local jail, as well as prohibiting cooperation with ICE detainer requests, according to the city's Office of Civic Engagement & Immigrant Affairs.
The agency has not responded to a request for comment on Vilchez Lazo's case from Newsweek.