The Iceberg Hunters of Newfoundland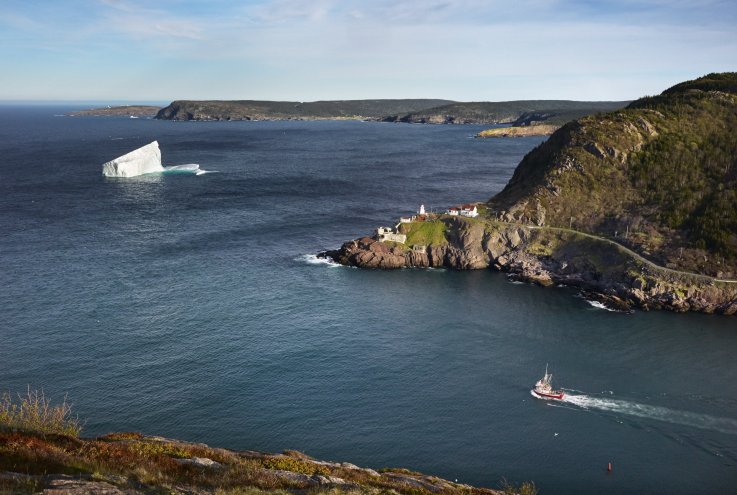 Iceberg hunters have become the modern-day cowboys of the North and South Poles, with reality shows and news articles documenting the art of lopping off pieces of massive ice mountains that will be crushed into luxury water. Ed Kean makes a living chasing icebergs at the top of the world, harvesting about 1,000 tons of ice per year, which crushes down to between 264,000 million and 343,000 million gallons of water.
[Related: Iceberg water, Used in Luxury Vodka, Is Becoming a Lucrative Business in Newfoundland]
Hunting icebergs can be dangerous work—If the iceberg flips over, a boat can sink. The team also has learned to avoid icebergs that have "legs," the limb-like protrusions that sometimes appear above water as the iceberg melts. These can give the floating 'bergs a less stable center of gravity and make them more likely to roll.
Treacherous, yes, but if the sea gives you ice, you might as well drink it, Kean says. Icebergs make top-notch water—and subsequently top-notch vodka. In Newfoundland, iceberg water, in plain bottled form for use in high-end vodka, is part of a small but growing industry. Canadian Iceberg Vodka Corp. produces around 200,000 cases a year, up from the few thousand cases 20 years ago, says President and CEO David Meyers.